HEART ATTACK MAN
Takes Control In New Single "Stick Up"
Listen Now Here / Watch Video Here
New Album Freak Of Nature Out 26th May 2023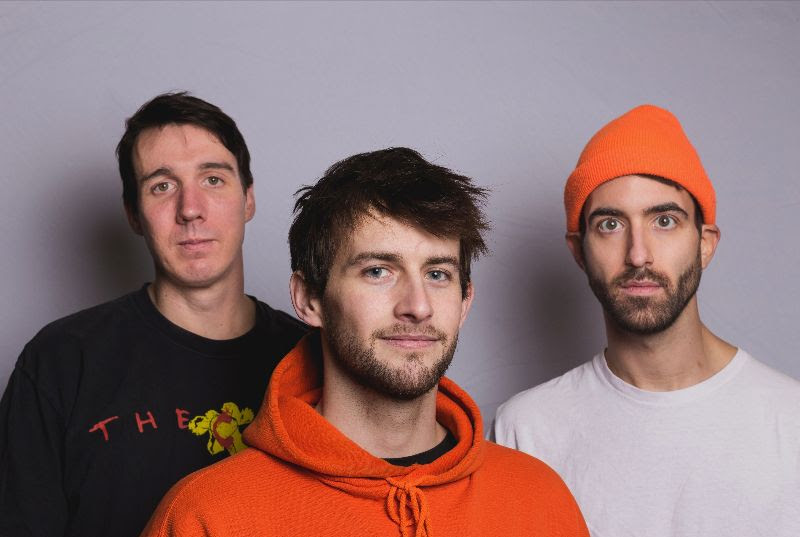 HEART ATTACK MAN 
Punk rock band Heart Attack Man have today shared their new single "Stick Up", streaming now HERE. The song is driven by an airy, meandering melody – a stark contrast to its aggressive chorus: "Everybody get down / And no one gets hurt / Everybody get down / I've got a gun inside my sweatshirt"
Watch the video for "Stick Up" HERE or by clicking the image below.
On the new single, frontman Eric Egan shares: "'Stick Up' came from a place of having reached a point of dissatisfaction with the outlook I had on the world and my general attitude—I was a lot more passive and allowed myself to be at the mercy of however things unfolded when I was younger. 'Stick Up' represents beginning to stand up for myself more and being assertive."
"Stick Up" comes from the band's forthcoming album, Freak Of Nature, which was announced with its title track last month and is set to be released on 26th May . Fans can pre-save the album at lnk.to/freakofnature
Starting on May 25th, Heart Attack Man will be bringing their new music on the road for the Freak Of Na-Tour. The six week run features Arm's Length, Super American, and Photocopy. It includes stops in Detroit, New York, Philadelphia, Atlanta, Nashville, LA, and more, before wrapping up with two sold out hometown shows in Cleveland. Tickets across the country are selling fast, with Chicago already upgrading to a bigger room due to demand. For a full list of upcoming dates, please see below or visit: www.heartattackman.com.
Heart Attack Man write the soundtrack to "figuring it out." Rife with intricate riffs, gleefully catchy choruses, robust rhythms, and a whole lot of outcast charm, the Cleveland band—Eric Egan [vocals, guitar], Adam Paduch [drums], and Ty Sickels [guitar]—turn all the awkwardness of growing up into undeniable and unpredictable anthems, teetering on an axis of punk, rock, and pop. After racking up tens of millions of streams and earning acclaim from Brooklyn Vegan, FLOOD, UPROXX, Alternative Press, and more, the group tell a different kind of coming-of-age story on their 2023 third full-length, Freak Of Nature.
"The overarching theme is growing up," says Eric. "I spent my entire twenties just feeling completely out of place. It was like I hadn't found my people yet. In early adulthood, I went through a lot of shit mentally. With Freak Of Nature, I'm embracing the fact I don't know what the hell I'm doing, but it's okay."
The band initially buzzed out of the Midwest with 2014's Acid Rain EP. Logging countless miles on the road, they consistently dropped fan favorite releases, including The Manson Family [2017], Fake Blood [2019], and the Thoughtz & Prayerz EP [2021]. Cleveland.com hailed the latter as "some of the band's absolute heaviest tunes to date," while Brooklyn Vegan summed it up best as "killer." Along the way, "Pitch Black" piled up 1.7 million Spotify streams followed by "Leap Year" with 1.3 million Spotify streams and counting. Moreover, they canvased the country on tour with the likes of Neck Deep.
After bonding over a shared love of Motion City Soundtrack, Eric linked up with Lil Aaron [Lizzo, Blackbear, Kiiara] in Los Angeles. Who said nothing good goes down in the DM?
"Even though we come from different lanes, we both have the same sense of humor and a similar attitude," he goes on. "I'd bring ideas, and he would help shape them. It was a true collaboration. I learned how Aaron channels his creative energy and how to maintain momentum. We clicked, and I was accepting all of this new energy and goodness into my life."
Fittingly, they introduce this phase with the first single and title track "Freak Of Nature." Co-written with Nick Wheeler of All-American Rejects, it hinges on an upbeat riff, giving way to a hypnotic bridge and infectiously irreverent refrain, "I'm a freak of nature."
"The record started to become its own thing after we wrote this one," he recalls. "There's an overarching method to all of the madness. Musically, we're levelling up. We allowed ourselves to grow."
Whether or not you've figured your life out, Heart Attack Man will ultimately be with you, holding your hand every step of the way.
"I've grappled with complex feelings of isolation, loneliness, and freakiness, and it's an up-and-down rollercoaster," he leaves off. "In the end, you need to hold on and trust the process. If I was talking to myself ten years ago, I was in a completely different place. It's better now. Things do work out. For us, this is a new start, and I'm happy about it."
Freak Of Nature Tracklisting:
1. Practiced In the Mirror
2. Freak Of Nature
3. Like A Kennedy
4. Late To The Orgy
5. Stick Up
6. God Called Off Today
7. C4
8. 9 On Your Bedside
9. Clown School
10. See You On The Other Side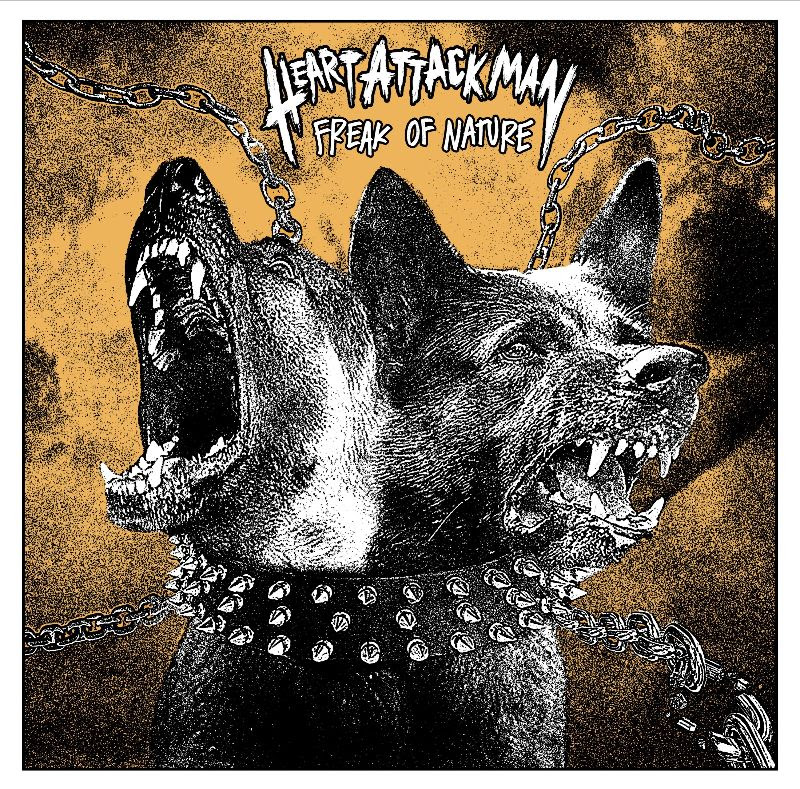 FREAK OF NATURE ALBUM ARTWORK