HEALTH 
RELEASE NEW SINGLE/VIDEO "UNLOVED"
COVER REVOLVER'S WINTER ISSUE
TINY CLUB SHOW AT DOWNSTAIRS AT THE DOME
WITH ROUGH TRADE ON 14TH DECEMBER 2023
TOURING WITH SLEEP TOKEN 
NEW ALBUM RAT WARS OUT 7TH DECEMBER 2023
VIA LOMA VISTA RECORDINGS
HEALTH have released their new single, "UNLOVED." The gloomy dance track–-out now alongside a fittingly goth video directed by Mynxii White–is the latest preview of the LA-based industrial rock band's highly anticipated new album, RAT WARS, due out 7th December 2023 via Loma Vista Recordings.
Listen to "UNLOVED" HERE or by clicking the image below.,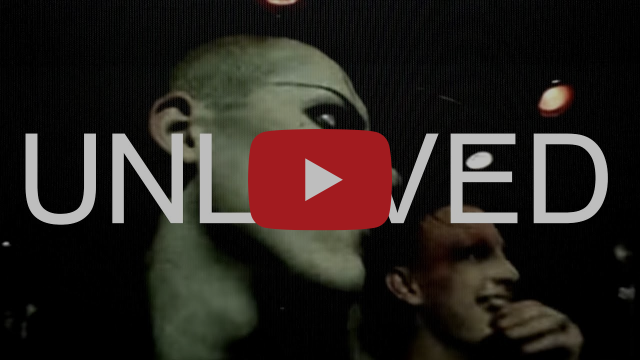 White explains the visual: "Inspired by the many faces of goth culture across the globe, we celebrate decades of nightlife in the scene with an homage to black leather and heavy eyeliner that defined so many years of the ultimate underground movement. We loved the idea of many generations of goths in one video from multiple countries to bring the visuals together into one epic tribute."
"UNLOVED" follows album singles "
ASHAMED
," "
CHILDREN OF SORROW
," "
SICKO
," and "
HATEFUL
," which earned praise and support from 
Revolver 
(Best Songs of the Week), 
Guitar World
 (Essential Guitar Tracks), 
Uproxx 
(Best New Indie), 
Loudwire
, 
Stereogum
,
 The PRP
,
 Lambgoat
, 
Consequence, Brooklyn Vegan, 
and more (
Bloody Disgusting 
debuted the gory video for "
SICKO
").
The follow-up to 2019's VOL. 4 :: SLAVES OF FEAR, HEALTH's fifth album is the most violent yet vulnerable of their career. It is somehow fitting that such a brutal collection of songs is at the same time their most comprehensive artistic statement.
Meticulously aggressive production detail collides with painfully personal confessions and a strange savage grace is paired with icy gallows humour… surprisingly it's still fun as hell.
Produced by Stint (Oliver Tree, Demi Lovato) and mixed by Lars Stalfors (SALEM, The Neighbourhood), RAT WARS joins the lineage of groundbreaking heavy acts like Nine Inch Nails and Ministry, which re-drew the borders between metal, electronic and pop music. It might be The Downward Spiral for people with at least two monitors and a vitamin D deficiency.
RAT WARS is available for pre-order on limited edition vinyl, cassette, and more HERE.
As well as supporting Sleep Token this winter the band have recently announced super intimate record release show with Rough Trade at Downstairs At The Dome on 14th December 2023. 
HEALTH UK AND EUROPEAN DATES:
5th December 2023- Munich, Germany
7th December 2023- Hamburg, Germany
8th December 2023- Berlin, Germany
10th December 2023 – Leipzig, Germany
11th December 2023- Cologne, Germany
14th December 2023-  Downstairs At The Dome, London*
16th December 2023- London, UK
*HEALTH only headline show.
'RAT WARS' LP Track-listings:
1. DEMIGODS
2. FUTURE OF HELL
3. HATEFUL
4. (OF ALL ELSE)
5. CRACK METAL
6. UNLOVED
7. CHILDREN OF SORROW
8. SICKO
9. ASHAMED
10. (OF BEING BORN)
11. DSM-V
12. DON'T TRY
Facebook / Twitter / Instagram / Soundcloud
———————-
RAT WARS ALBUM ARTWORK