HamaSaari – French Prog-Rock Collective Share New Video For "Crumbs"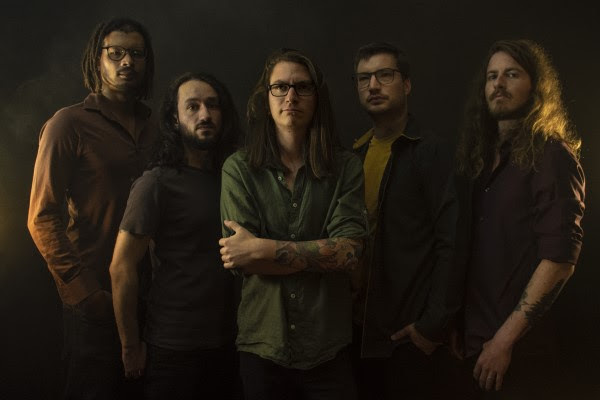 French prog-rock collective HamaSaari today share a music video for a brand new song off their debut full-length album titled "Ineffable" , which was release last month, March 3rd via Klonosphere/Season of Mist.
Titled "Crumbs", this new video is now playing at Everything Is Noise who had this to say about this track "The beauty of "Crumbs" is that it keeps building and morphing, growing like a tree, its branches reaching in all directions. At the beginning, everything is simple, the dreamy keys lines kept grounded by the steady kick and bass, and the mantric, repetitive guitar. Just like the beginning of the video, the music feels golden, but autumnal; warm, yet with a foreboding chill, the colours not as bright as they once were."
Watch "Crumbs" music video here.
Recorded Paul Peterson and Jordan Jupin at La Grange Studio and mixed and mastered by Forrester Savell (Animals as Leader, Karnivool), "Ineffable" sees HamaSaari taking hints from such diverse acts as Pink Floyd, Porcupine Tree or Karnivool to deliver gentle and melancholic post-rock atmospheres combined with progressive-rock textures. It's both delicate and vigorous and the use of poly-rhythmic bass-drums, vintage keyboards, Fender Rhodes, Hammond organs, Mellotrons also contribute to a more dynamic and colorful sound, resulting in a kaleidoscopic landscape in constant transition.
"Chunky guitar riffs are backed by a rumbling bass tone that almost sounds recorded to my specifications, loud and present. Synths embellish this musical bedrock with an unfurling and epic timbre, calling to mind the role the instrument plays for Opeth in setting a theatrical horizon for the band's sound. Add in powerful vocals from multiple vocalists (actually drawing another namedrop, Earthside), a heavier passage in the middle alongside forceful harsh vocals, and punchily agile drums, and you're all set."
HEAVY BLOG IS HEAVY
"Ineffable, the band's debut full-length album, is both delicate and vigorous, with the use of poly-rhythmic bass and drums, vintage keyboards, Fender Rhodes, Hammond organs, Mellotrons all contributing to a dynamic, dark and colourful soundscape."
VELVET THUNDER
This is serious music for grown-ups rather than the angst-driven crap or ironic art-school nonsense that passes for rock these days.
SCREAM BLAST REPEAT 
"This is music to chill to in the main, soft, gentle lilting but with bursts of heaviness to rouse you from that ease. This is a band that you can tell have been working together for a while as for a "debut" it is remarkably well written and the interplay of the musicians is so tight throughout. It helps that the production is crystal clear, nothing seems out of place."
CGCM ROCK RADIO
"there's a lot of Pink Floyd and Porcupine Tree influence, but sometimes the songwriting incorporates some alternative rock elements that reminded me of everything from Karnivool to Radiohead."
METAL TRENCHES