HALFLIVES
ANNOUNCE BRAND NEW EP 'RESILIENCE'
OUT 13TH MARCH 2020
Halflives (Paris, FR) have today announced their brand new EP 'Resilience'.  The band already celebrate over 5 million streams on youtube & spotify alone so this will be a welcome return for fans.
"Resilience" is a record about getting lost and finding yourself again and the journey in-between. Each song explores a different step of the process in the following order: denial, anger, bargaining/self-questioning, depression and acceptance." 
says lead singer Linda Battilani.
Halflives elegantly serve a catchy blend of melodic alt-rock, cutting-edge pop and textured modern trap elements.  The band are exploring a new modern way of playing rock music and bringing something fresh to the table.
Watch the video for 'Snake" by clicking below or check other streaming services here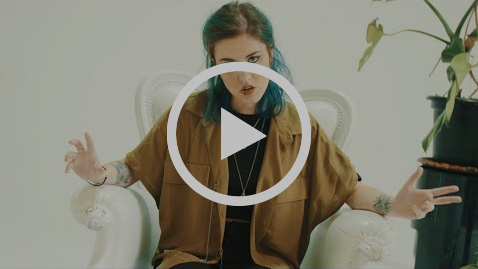 EP TRACKLISTING
1. Rockstar Everyday
2. Snake
3. Time Bomb Feat. Kellin Quinn (Sleeping With Sirens)
4. One Bad Day
5. Hard To Break
The band will be on tour in Europe from 25th February to 13th March with Icon For Hire.
Stay tuned for UK dates soon!
———————–
Halflives burst into the scene in 2017 with their self release debut record "Empty Rooms" telling stories of love, loss and heartache with emotional intensity, powerhouse choruses and an anthemic sound.  Halflives have already completed multiple tours with Courage My Love, The Faim, Chapel and more.  Taking them to 11 different countries totaling over 100 shows to date.
Going back to the studio early 2019 with the persistent desire to impact as many lives as possible, Linda locked herself up for several months and came out with a handful of new songs showcasing a refined sound and message, the first of which "Rockstar Everyday" came out in Winter 2019 and with more huge tracks to come, this is only the start for Halflives.