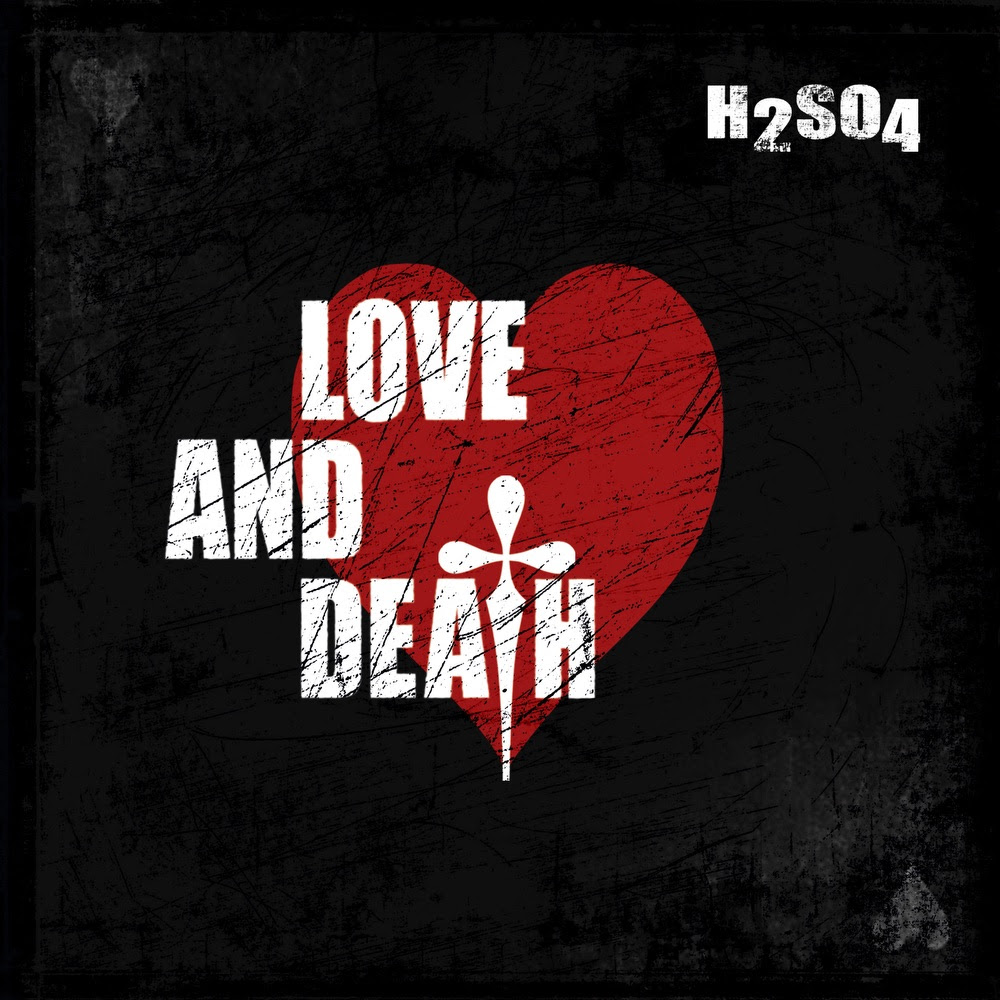 H2SO4
LOVE AND DEATH
new album
out 23.07.21
(LO-TEK)
includes
DON'T DELETE ME
video for forthcoming single
youtu.be/vsokev9ma1o
also includes the singles
MACHINES LOVE
video
youtu.be/jMefApxahPM
&
WE ARE MILLIONS
video
youtu.be/8_T8Thwvq78
FOR FANS OF
HOT CHIP / UNDERWORLD / NEW ORDER
UK electronic indie outfit H2SO4 were one of the best kept secrets of the late '90s, releasing a slew of singles and a brace of albums at the turn of the millennium that were well received by pundits and public alike, with songs that can be heard in TV shows such as 'The Sopranos', 'Six Feet Under' and 'Queer As Folk'.
Now, via a collaboration with production duo Bombay Monkey, they have created a stunning new album of '80s tinged electronic prog-pop interlaced with atmospheric soundscapes. Entitled 'Love And Death', it will be released on 23rd July 2021.
A thought-provoking video for the album song 'Don't Delete Me' is available now. "To be abandoned in love can feel like being deleted," states H2SO4 co-founder Graham Cupples, wryly referencing the track's use of the sampled line "all memories erased", while Bombay Monkey add that "we embedded a soundscape in the centre of the song where the protagonist's life flashes before his eyes, with memories of childhood friendships, first love, old age and, ultimately, the perfect sunset over a panoramic seascape. Having said that, the video was a surprise, shifting what is an intensely personal story to an extinction-level event."
The 'nuclear option' video is directed by Mogston, who explains: "ultimate 'deletion' was what triggered the idea. These terrifying images of real-life nuclear explosions are both unique and mesmerising in slow motion. The idea that we can control them is utterly ridiculous, yet nuclear power, done well, is an effective way to fuel the planet's energy consumption. It creates an interesting conundrum."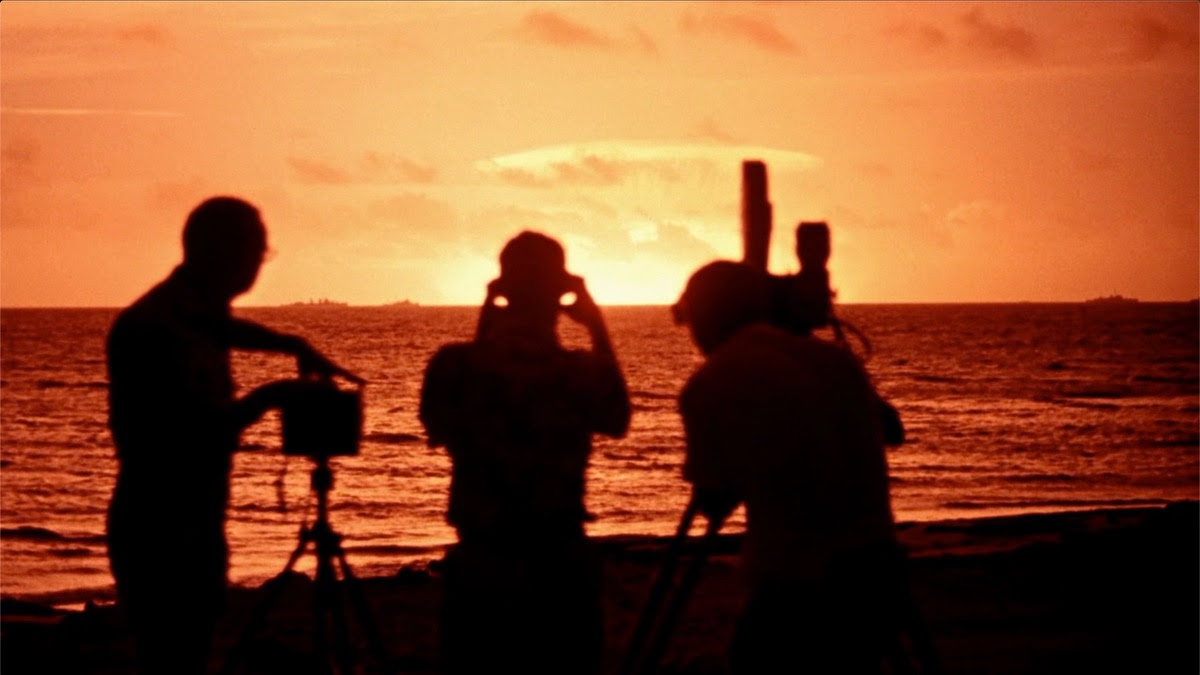 'Don't Delete Me' video still
H2SO4 began in 1998 as a remix project when electro pioneers CODE reworked songs by indie group Sulphur (then signed to Rhythm King). Gaining immediate support from tastemaker radio DJ's such as Pete Tong and John Peel for the singles 'I Need Love' and 'Little Soul', a subsequent series of 12" white labels filled dancefloors in clubland prior to the release of their 1999 debut full-length, 'Machine-Turned Blues'. Championed by then XFM drive-time presenter Bob Geldof, the album included the single 'Imitation Leather Jacket' and made waves internationally, leading to licensing deals in both the US and Japan.
Co-writer and producer Andy Phillips broke away from H2SO4 after the release of the Japan-only follow-up album 'Glamtronica' in 2000 and formed the production partnership Bombay Monkey with Guy Martin, leaving Graham Cupples and James Butler to continue making music as H2SO4. A full two decades later, the two camps have combined forces to make the record of their lives.
'Love & Death' explores the more poetic and visionary aspects of the quartet's world view, romantic and futuristic and reflecting the timeless calculus: Love versus Death. "The work process was fast and fluid," says Phillips of his role as co-producer/mixer. "I picked out some key songs that Graham and James had already recorded and got a few raw ideas together before playing them to Guy, who would either do nothing at all or completely turn them on their head. Neither of us was sure what we were dealing with but every track we worked up sounded great. However, it wasn't until we played them to a friend who came up with the final album running order that we knew we'd got something special on our hands."
"Thematically, the album explores the emotional landscapes of love and death," says Cupples. "From the high and noble uplands of love to the desolate plains of betrayal and loss. The death of love can be as profound as bereavement." 'Love And Death' contains many moments of great portent, even within colourful floorfillers such as 'Machines Love' and the Bowie referencing 'Hello Spacegirl', as well as the hauntingly beautiful ballad 'No Poems' and the spatial, downtempo Pink Floyd-esque 'Missing You'. Others, such as 'Weirds Me Out', contain exhilarating electronic orchestrations. "We hope this album has you rooted to your seat, interested in what happens next: a story of love and death unfolding before you," concludes Cupples.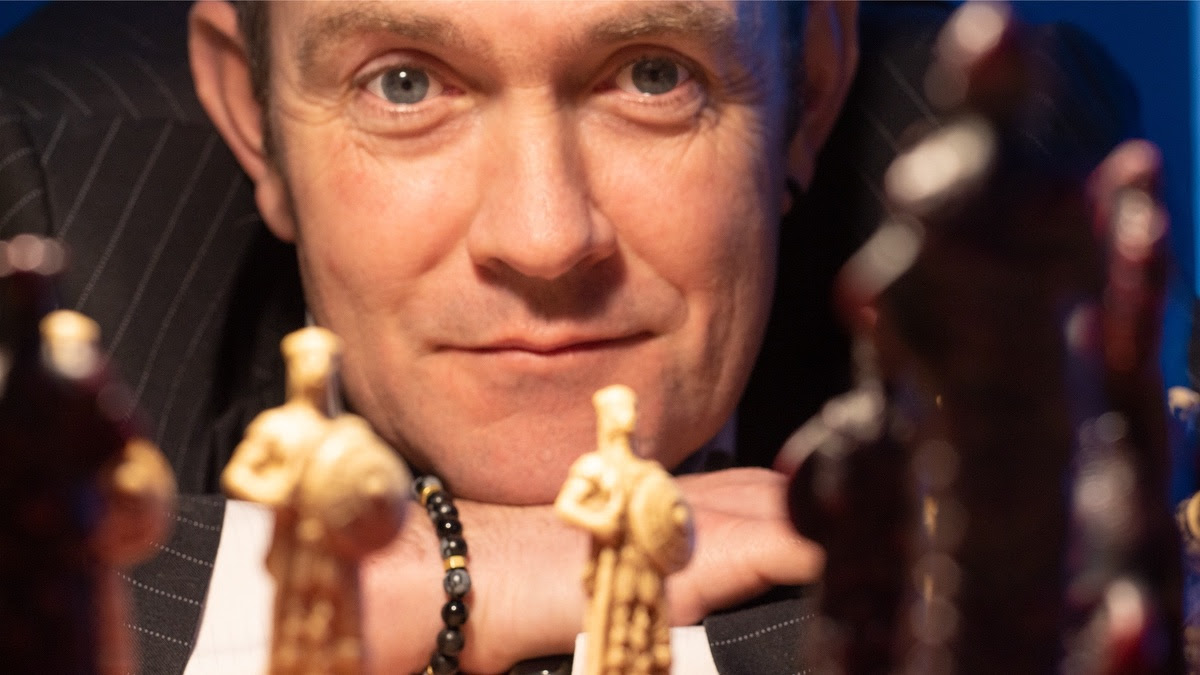 James Butler of H2SO4
LO-TEK playlist
lo-tek.co.uk/artists/h2so4
h2so41.bandcamp.com