CONTROVERSIAL RELEASE STUDIO PLAYTHROUGH FOR ALBUM TRACK 'DESPAIR'
'Despair' – Single Out Now
Watch on YouTube
Download Lyrics
********************
********************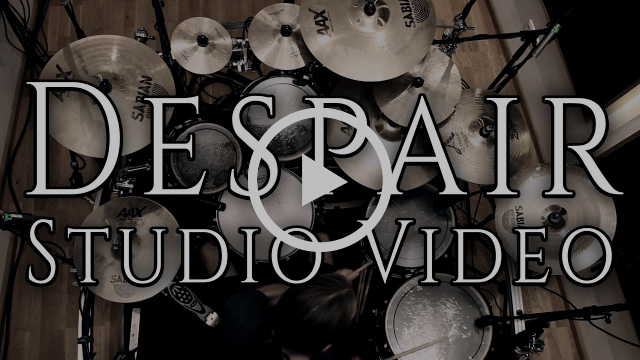 Controversial – 'Despair'
WHAT THE MEDIA SAY ABOUT CONTROVERSIAL
"These five guys orient themselves on a modern death metal sound[…], which turns out in a great mix of brutality (fast-paced parts and groovy breakdowns give themselves the clinch) and melody"
– Metal Hammer Germany
"[Controversial] don't just possess the brutal, ruthless hardness of a kitten catapult; they also play sophisticated, intelligent and beautiful music. "Beautiful" [may seem like] a very banal word, but in this case it's such a wonderfully true one!"
– Stormbringer AT
Having released their latest album 'Revelation' on 25th October, German technical death metal outfit Controversial have unleashed 'Despair' yet another epic video for a track pulled directly from the core of their latest release.
'Despair' is an autobiographic song, written by Controversial vocalist Jonas Langhammer, about living a life in a toxic world and the wish of finding a way out. The song also features a guest solo from Alex Baillie of Cognizance.
Diving into further detail on the autobiographical nature of 'Despair', Langhammer explains: "I found myself trying to break free from the daily grind, but as anyone who's experienced this will know, it wasn't easy. Being able to develop an awareness about your current life situation and recognizing that the situation is desolate and without any deeper sense took a lot of time. It was also incredibly draining."
Despite facing hard facts and the seemingly insurmountable task of changing his entire way of life, Langhammer's story has a happy ending. The vocalist is happy to have made decisions that positively altered his life.
"I moved house, I shook up he deadlocked structures of my life and the daily monotony that all resulted in my desolate situation. Escaping this negative rat race opened the doors to new opportunities."
Though Langhammer acknowledges the song's dark and depressive tone, a positive statement rises from the song; A message to all that we should be aware about where we are in life, and to question ourselves regularly to clarify whether we exist in a personally satisfying environment.
"If the answer is "no", I think that the best thing to do is to change the things that make you feel unhappy", continues Langhammer. Getting rid of all the weight on your shoulders is sometimes necessary to stay healthy. The song was written during a time of such an rearrangement. This is my personal farewell to all the things that stopped me from moving forward."
The accompanying music video for 'Despair' was shot in the studio of Controversial guitarist Emil Richters. It is in this studio that the band recorded 'Revelation', investing – as the band agree – hundreds if not thousands of hours to write, record and produce the album – all independently.
With 'Revelation' now available to stream and purchase worldwide, and the fourth video single from the album now released, Emil comments:
"We wanted to share this very special place with all our listeners. Above all, this personal look behind the scenes reflects the title of our album "Revelation" the most. The location you see is the location in which 'Revelation' was born. This is where the album started, and this is where – for now at least – it ends."
Controversial's 'Revelation' is available to stream and download now via this link. The band have recently been confirmed as performers at Reload Festival 2020 in Sulingen, Germany, taking to the stage with the likes of As I Lay Dying, Fever 333 and The Black Dahlia Murder. The event will take place from 13-15 August, with tickets available to be purchased here.