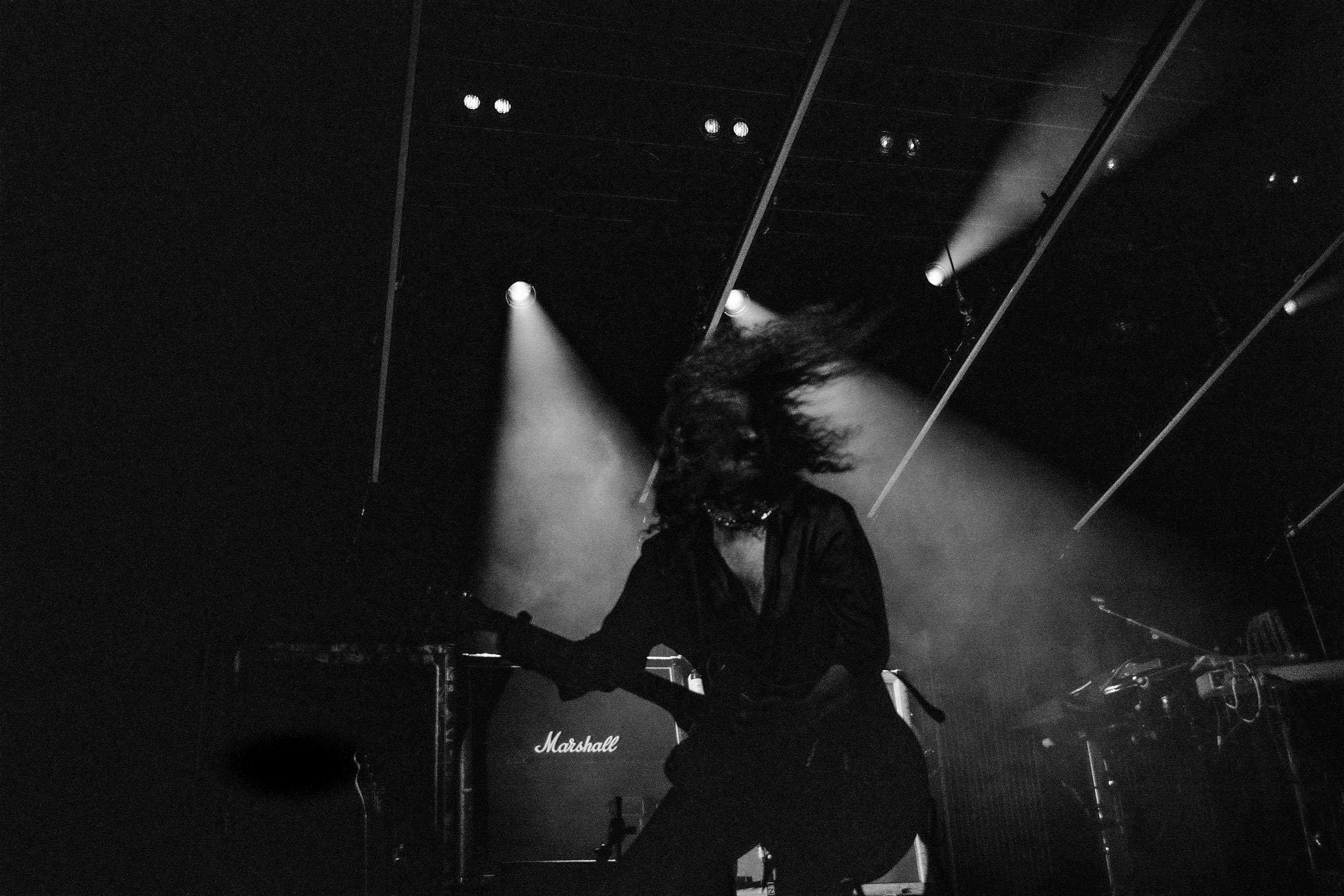 Photo: Gary Lambert
Gen and the Degenerates Announce UK Headline tour
Tickets HERE
Debut EP 'Only Alive When In Motion' out now on Marshall Records
Listen HERE
Thursday 14th April
Today, alternative punk rock quintet Gen and the Degenerates announce their Autumn 2022 UK Tour. Following the release of their acclaimed EP 'Only Alive When In Motion', described by Rock Sound Magazine as 'A varied and vital collection of songs that are as defiant as they are deafening', the announcement comes during their current run with the legendary Skunk Anansie and ahead of performances at The Great Escape Festival and Rewired Festival.
On the upcoming tour, Gen and the Degenerates said:
"We've been having so much fun and learning so much on tour with Skunk Anansie. It really has been an opportunity to learn from the best and their fan base are so incredible. We've loved chatting to new people every night after shows. We can't wait to get back on the road for our own headline tour in autumn and show all the new friends we've made how a degenerate led party goes down. It'll be lots of chaotic basement shows, climbing up the walls and hair flying everywhere…"
| | |
| --- | --- |
| September | |
| | |
| 28th | Glasgow, Broadcast |
| 29th | Manchester, Deaf Institute |
| 30th | Sheffield, Sidney & Matilda |
| | |
| October | |
| | |
| 1st | Nottingham, Chameleon |
| 5th | Cardiff, The Moon |
| 6th | Bristol, Louisiana |
| 7th | Brighton, Green Door Store |
| 8th | Birmingham, The Rainbow |
Tickets HERE
Recorded at The Marshall Studio in Bletchley, the EP opens the discussion on topics varying from struggling with mental health and sexual identity, to the danger of idolising celebrities and the pedestals that they stand on 'Only Alive When In Motion' is an EP that's here to set the record straight.
Talking about the EP, Gen and the Degenerates had the following to say:
" Since our first few rehearsals we've known we had something special. The fact that we've got to a place where we can release our first longer body of work means other people are starting to notice as well and I can't think of anything more exciting. The title Only Alive When In Motion reflects us as people, the energy we have on stage but also an unflinching desire to be present and alive even if at times its painful, to accept the good and the bad. It's as scary as it is exciting to bare our souls like this but whatever comes, we're ready for it."
Gen and the Degenerates are now available for interviews. Please reply to this email or instead reach out to [email protected] for any review / interview queries.
Gen and the Degenerates are:
Genevieve Glynn-Reeves – Vocals
Sean Healand-Sloan – Guitar
Jacob Jones – Guitar
Evan Reeves – Drums