Cathartic black metal outfit
GAEREA
are now releasing a brand new drum playthrough for the track 'Conspiranoia' in celebration of the official drum endorsers who have supported
GAEREA
over the past years. The track is taken from the Portuguese's latest album 'Limbo'. The video can now be viewed
HERE
and may be freely spread throughout your channels.
GAEREA drummer comment: "I've been with these brands for a couple of years now and couldn't be more satisfied! All the amazing and hard working people who do the best they can to get you what you need, when you need it. A huge thanks to all the brands that support me and the band's work, I couldn't have done it without you. I can't wait to get on the road as soon as possible."
Gaerea uses Czarcie Kopyto, Vratim, Murat Diril Cymbals, Raj Drumsticks, Mapex Drums and Cympad.
GAEREA previously announced their very first arrival in Ireland, in September 2021. Together with WINTERFYLLETH, the band will bring their Vortex Performance to Limerick, Dublin and Belfast.
GAEREA
+Winterfulleth +The Crawling
10.09.2021 – Limerick – Dolan's Warehouse
11.09.2021 – Dublin – Grand Social
12.09.2021 – Belfast – Voodoo
The cover arwtork for 'Limbo,' which is created by the talented Eliran Kantor, can be found below along with the tracklist.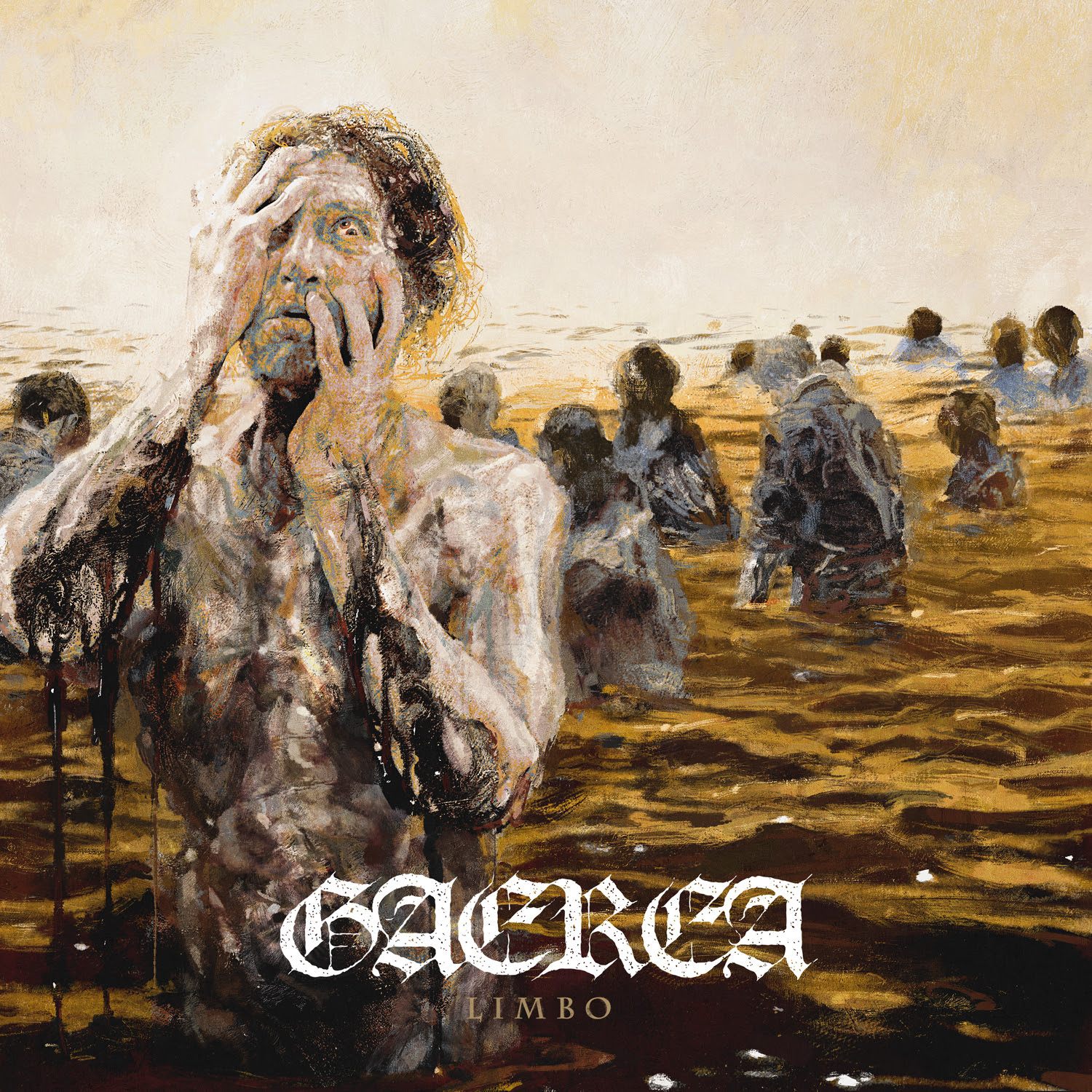 Style: Cathartic Black Metal
Something rises in the bleak and blackened skies of society as we know it. Vortex community GAEREA are about to bestow their Undying Sigil to the masses, with their brand-new full length 'Limbo'!
GAEREA is a black metal quintet from Portugal. Emerging in the beginning of 2016, the band released their first (self-titled) EP on November 11, 2016 through Everlasting Spew Records. The EP received many praises from the worldwide press, and it was not long before the first full length "Unsettling Whispers" (2018) was presented.
With that, GAEREA had the pleasure to perform and tour festivals in Europe and China, including performances with Jupiterian in April 2019 and a headlining Chinese tour in May 2019. The band already performed at festivals like SWR Barroselas Metalfest (PT), De Mortem et Diabolum (DE), Throne Fest (BE), Frantic Fest (IT), Eresia Metal Fest (IT), Amplifest (PT) and many more. During the fall of 2019, the band did an extensive tour with label mates NUMENOREAN under the Doomstar Bookings wing throughout Europe.
Are you finally ready for the tale of the Fallen Society and the journey to the vast Void, the only good in Life? Let us begin then. In the first hopeless circle, on too great and Undeniable Nothingness. WE ARE GAEREA.
Line-up: unknown
Studio/recording: Demigod Recordings (PT)
Mix/Master: Miguel Tereso
Sales: redirect.season-of-mist.com/GaereaShop
Available formats:
Digipak
LP in various colours
Digital
For more on GAEREA, visit the band's official FACEBOOK, INSTAGRAM, BANDCAMP, and TWITTER.
For more on GIMME METAL, visit their official WEBSITE, FACEBOOK, TWITTER, and INSTAGRAM.
For more on SEASON OF MIST artists, visit our official WEBSITE, FACEBOOK, INSTAGRAM, YOUTUBE, and TWITTER.