FRONTIERS MUSIC
RED SAND PR
UK NEWSLETTER 
SEPTEMBER 2019 
NEW ALBUMS RELEASED 09.08.19
UNRULY CHILD – Big Blue World
SPREAD EAGLE – Subway To The Stars
ROXY BLUE – Roxy Blue
SOLEIL MOON – Warrior
ARDOURS – Last Place On Earth
August releases promo video:
NEW ALBUM RELEASES OUT 13.09.19
SASCHA PAETH'S MASTERS OF CEREMONY
Signs Of Wings
Far more than a solo album, renowned German producer, guitarist and songwriter Sascha Paeth has
put together a crack group of musicians – drummer Felix Bohnke and bassist André Neygenfind (both
of Avantasia), Corvin Bahn on keyboards and US singer Adrienne Cowan (Seven Spires) – for a wide
ranging set of songs that will be regarded as one of the most inventive, complete and exciting metal
releases of 2019. States Paeth: "Finally, I am putting my energy into a metal project of my own. It is
the sum of my experiences over the years and a bit of a revival of what I was doing in the past." As a
15 year old, Paeth started out playing in a more bluesy vein, or Van Halen meets Accept style hard
rock, but it wasn't long before he joined Heaven's Gate, where the music was harder and heavier and
he began taking inspiration from new styles and from collaborations. It was the start of a long journey
that is still far from over. In addition to his own music, Paeth has produced countless bands including
Avantasia, Kamelot, Rhapsody and Epica. Having worked on, produced and engineered over 200
albums since beginning his career in 1988, he has forged a reputation for being at the forefront of
shaping the European melodic power metal sound.
THE DEFIANTS
Zokusho
The Defiants are back with their second album, 'Zokusho'. Comprised of Paul Laine (vocals, guitar),
Bruno Ravel (bass) and Rob Marcello (guitar), fans in the know will immediately recognise that these
three fabulous musicians all have ties to popular hard rockers Danger Danger. Comparing the new record
to their self-titled 2015 debut, bassist Bruno Ravel states, "I think the 'sound' of the album is a bit more
focused. I also think that the songs, as a collection, are stronger." With that debut record having been
rapturously greeted as a glorious return to the in your face melodic hard rock that enraptured millions of
fans back in the 80's and 90's and is currently enjoying a renaissance, making a follow-up was a no-brainer.
'Zokusho', a Japanese word meaning 'sequel' or 'the next chapter', is a big melodic rock album with huge
choruses, hooks, soaring guitars and vocals and has all the ingredients to thrill fans of both The Defiants
and Danger Danger. The album also features Steve West of Danger Danger on drums.
CRASHDÏET
Rust
Swedish sleaze metal pioneers Crashdïet are finally back with a new record. 'Rust' is the band's
follow-up to 2013's 'The Savage Playground' and is also their first album to feature their newest
addition, vocalist Gabriel Keyes, who joined in 2017. Produced by founder member/guitarist Martin
Sweet (aside from two songs produced by Eric Bazilian and Chris Laney), 'Rust' is mixed by Chris
Laney, who previously worked with the group on their acclaimed 2005 debut, 'Rest In Sleaze'.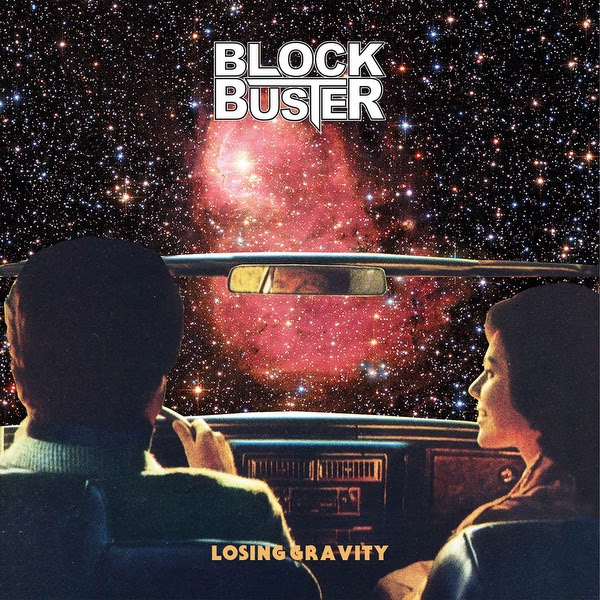 BLOCK BUSTER
Losing Gravity  
Block Buster are an up and coming act on the Finnish hard rock scene and one of the latest signings
to Frontiers' New Breed roster. Young, energetic and ready to carry the rock 'n' roll torch into the future,
they are yet another gem from the robust Nordic scene. Influenced by rock music from the 70's and 80's
as well as current bands, their debut album 'Losing Gravity' is a healthy mix of these eras. The band
state: "Our style is a combination of many things. We grew up listening to 'classic' rock but also like
many current artists from different genres, so we guess it's a mixture of modern and retro. We think the
result is fresh, as we don't really try to recreate the sound of the 70's or the 80's, rather we sound like a
21st century band." Anyone attending a Block Buster show will witness an energetic, loud, sweaty and
skull crushing rock 'n' roll spectacle performed by four young men having the time of their lives.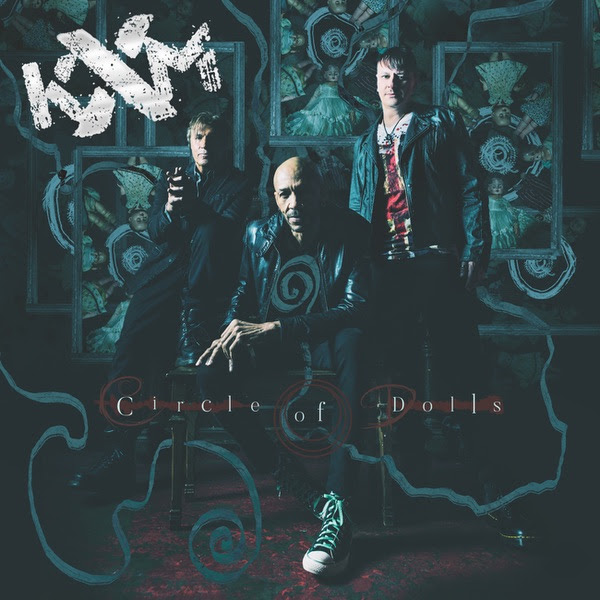 KXM
Circle Of Dolls
KXM derive their name from a combination of other projects that involve each group member
(K: Korn [Ray Luzier – drums], X: King's X [dUg Pinnick – vocals/bass] and M: Lynch Mob [George
Lynch – guitars]). After a self-titled debut in 2014 and a follow-up entitled 'Scatterbrain' in 2017,
the band is back with a strong new album which, in George Lynch's words "is better than the first
two. It's insane. The magic's there, the chemistry's there, and we're sitting here patting ourselves
on the back, telling each other what geniuses we are!" From their debut onwards, KXM have
produced unique and special music. The songs are powerful and precise, and, although true gems
are becoming harder to find today's overpopulated music scene, KXM's unified vision rises above
the norm and creates its own space. The trio formed in 2013 when they began to jam together, and
although at the time it wasn't clear what would result from these sessions, they have subsequently
become an important piece of each member's musical legacy. In a world that constantly searches
for new and unique music, KXM delivers all the power and punch that one would expect from these
high level players.
OTHER NEW LINKS
VIDEO
JETBOY
CREYE
THE FERRYMEN
ENUFF Z'NUFF
NEAL MORSE
Mary At The Tomb / The Greatest Love / Love Has Called My Name
PERFECT PLAN
GRAHAM BONNET BAND
LYRIC VIDEO
EDGE OF FOREVER
FIRST SIGNAL
NEW ALBUM RELEASES OUT 11.10.19
VANDEN PLAS – The Ghost XPeriment: Awakening
THE FERRYMEN – A New Evil
MICHAEL SWEET – Ten
ABOUT FRONTIERS MUSIC SRL 
Originally founded in Naples, Italy in 1996 by Serafino Perugino and his father Fernando as a
distribution company, Frontiers has developed into one of the premiere independent rock labels in the
world. Synonymous with quality music from across a broad spectrum of rock genres, the company has
worked with multiple genre heavyweights and fan favourites. Aside from providing a home for classic
artists from the 1970s and 80's, it also boasts a wealth of young, up and coming talent that, with a savvy
and forward thinking A&R and marketing approach, will be developed into the future of rock and metal.
With a deep commitment to and passion for THE MUSIC and the artists who create it, plus massive
global distribution, sales, marketing and publicity channels, Frontiers is the premiere home for both
established and emerging rock artists.
Head Office: Naples, IT | U.S. Office: Nashville, TN
Subscribe to be alerted when new videos are added:
Follow the 'Newest From Frontiers' playlist on Spotify: