FRONTIERS MUSIC
RED SAND PR
UK NEWSLETTER 
NOVEMBER 2018
NEW ALBUMS RELEASED 12.10.18
CITY OF THIEVES – 'Beast Reality'
SEVENTH WONDER – 'Tiara'
CREYE – 'Creye'
IMPELLITTERI – 'The Nature Of The Beast'
CRAZY LIXX – Loud Minority / New Religion / Riot Avenue
REISSUES
NEW ALBUM RELEASES OUT 09.11.18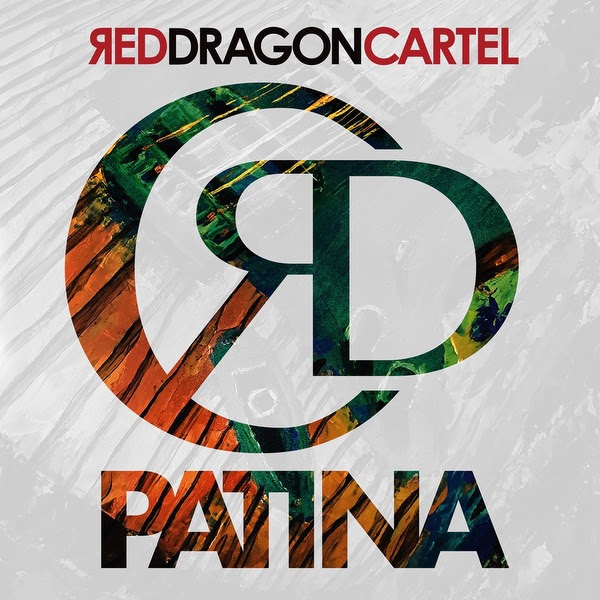 RED DRAGON CARTEL – 'Patina'
Following a self-imposed exile from the music industry, guitarist Jake E. Lee (Ozzy Osbourne,
Badlands) returned with his new band Red Dragon Cartel in 2014. Their debut album featured
several special guests, including Maria Brink from In This Moment, Jeremy Spencer from Five
Finger Death Punch and Robin Zander from Cheap Trick, but the plan was always to create an
artistic vehicle for Jake to bring back his own style of music and playing that has earned him so
many admirers. His comeback was greeted with enthusiasm from media and fans alike and the
virtuoso guitarist is now back again to grace the rock world with his unbridled skill! With a talented
band that features bassist Anthony Esposito (Lynch Mob), drummer Phil Varone (Saigon Kick,
Skid Row) and singer Darren Smith (Harem Scarem), Jake has delivered the album fans have
been eager to hear ever since the dissolution of Badlands. 'Patina' is a definitive statement of
Jake's unbelievable skills, with the record returning to the bluesy, fierce hard rock sound of
Badlands, updated with a monster production from Esposito and a perfect mix courtesy of Max
Norman, whose relationship with Jake dates back to his days with Ozzy Osbourne. Get ready,
'Patina' is coming….Jake E. Lee is BACK!
STEPHEN PEARCY – 'View To A Thrill'
The original vocalist and a founding member of the platinum selling hard rock band RATT,
Stephen Pearcy recently completed his brand new fifth solo album 'View To A Thrill' while
simultaneously touring the USA. The new record includes eleven superb new Ratt 'n Roll songs
written by Pearcy together with guitarist Erik Ferentinos that will please fans of his last solo effort,
'Smash', as well as RATT fanatics. The tracklisting flows perfectly and takes the listener on an
audio journey through blistering rockers mixed with slower, more measured numbers. As with the
RATT catalogue, this is a record that showcases the art of the riff! Erik Ferentinos is truly Pearcy's
secret weapon, as evidenced by the mind-bending solos on display throughout 'View To A Thrill'.
With over 15 million records sold with RATT, there is no slowing Pearcy down. An accomplished
songwriter with credits on all that band's releases, he is also a producer, composer, owner/product
creator of Mic Knuckles (hands free mic holder), and has also been involved in recording songs for
TV, movies, ESPN2 and NHRA Drag Racing Series over the years.
TEN – 'ILLUMINATI'
Hot on the heels of 'Gothica', released in July 2017, UK hard rock stalwarts TEN are returning with
this brand new album, which is an undoubted highlight of their two decade plus career to date and
a record on which fans will recognise all the trademark textures and flavours they have come to
expect from the band, with a consistent and solid spark of creativity throughout. The 'Illuminati' is
said to be an elite, secret organisation of world leaders, business authorities, innovators, artists and
other influential members of the global society, a coalition that unites influencers of all political,
religious and geographical backgrounds to supposedly further the prosperity of the human species
as a whole. This album brings TEN's atmospheres and sounds and weaves them into a reel of
mysteries, esoteric tales and elaborate spells, evoking embers that spark the imagination courtesy
of the classic songwriting of vocalist Gary Hughes. Following the success of their most recent
albums, from 'Albion' thru to 'Gothica', Hughes is joined once again by guitarists Dann Rosingana,
Steve Grocott and John Halliwell, along with bass player Steve McKenna, keyboard maestro
Darrel Treece-Birch and drummer Max Yates. On their fourth outing as a collective unit, the
musicians have raised the bar even higher on an album that is full of stunning guitar work over a
rich keyboard, bass and drum tapestry with Hughes' rich vocals once again bringing the nuances
of the intricate lyrics to life. 'Illuminati' is produced by Hughes and mixed by Dennis Ward in an
ongoing association ever since Ward mixed the group's 2011 album 'Stormwarning', an alliance
that guarantees a stunning sound and production.
HOLTER – 'Vlad The Impaler'
Initially born as a one-off musical extravaganza between two Norwegian metal and hard rock giants,
Trond Holter (ex-Wig Wam) and vocalist Jorn Lande, the duo's Dracula Rock Opera has now
morphed into a full-time musical project with guitarist, producer and songwriter Holter at the helm.
While the original plan was to leave 2015's collaborative 'Swing Of Death' as a unique one-off
recording, the success that Holter subsequently enjoyed in staging the album as a musical in
Norwegian theatres convinced him that a follow-up was not only possible, but perhaps even
mandatory. He was already sitting on plenty of new material and felt inspired to tell more stories of
Dracula and other vampires that did not find a home in the storyline of that first album. With an
outstanding line-up featuring singers Nils K Rue (Pagan's Mind) and Eva Iselin Erichsen, Bernt
Jansen on bass, Per Morten Bergseth on drums and Erling Henanger on keyboards, 'Vlad The
Impaler' starts where 'Swing Of Death' left off. It is an album that gets straight to the point while
 utilising diverse musical landscapes and it includes memorable melodic songs in a similar style
to its predecessor. Think Savatage meets Meat Loaf meets Queen meets Alice Cooper with
contemporary hard rock in the mix and the listener will have a sense of what is in store.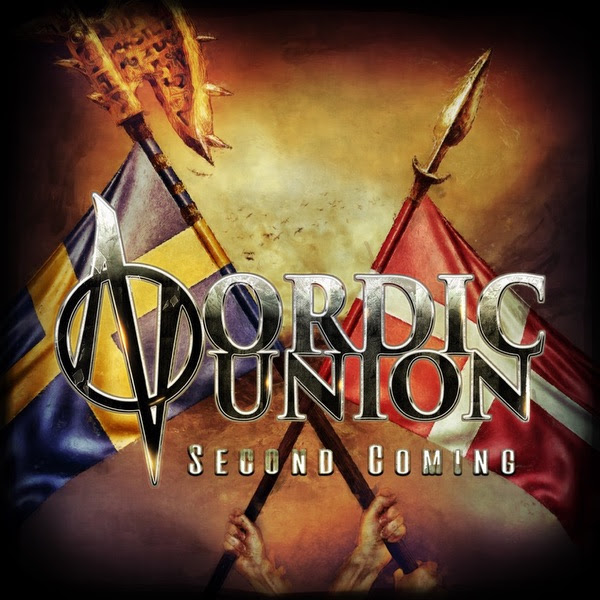 NORDIC UNION – 'Second Coming'
Nordic Union is the successful collaboration between singer Ronnie Atkins of the Danish hard
rock institution Pretty Maids and the Swedish songwriter and producer Erik Martensson of
Eclipse and W.E.T. fame. The partnership between the two Scandinavians came about in 2015
when Atkins was sent a bunch of demos put together for him by Martensson, thus sparking a
brand new musical alliance that culminated in the self-titled Nordic Union debut album in early
2016. Musically, the duo presented a hybrid of the more melodic aspects of Pretty Maids mixed
with elements of Eclipse, Talisman and W.E.T., yet still possessing its own identity. This follow-up
record screams quality, with a high standard of songwriting, faultless musicianship and top notch
production, crisp and clear as a bell. Atkins continues to improve as he deftly demonstrates
throughout that he knows how to use his voice effectively at any given point in a song. Heavy
riffs, soaring vocals, thumping beats and a grandstanding ballad…this album has it all and flows
perfectly with songs that are memorable, rocking and, of course, melodic.
DOOMSDAY OUTLAW – 'Suffer More' (REISSUE)
A ten-legged Armageddon machine rolling out of darkest Derbyshire, spitting heavy riffs and even
heavier grooves in all directions, the current album by Doomsday Outlaw, 'Hard Times', and their
relentless touring efforts to promote it, has seen the band getting rave reviews since its May 2018
release. Exactly two years prior, they had released 'Suffer More' to much acclaim, following which
they had set about perfecting their live show. Effortlessly mixing a heavy blues stomp with a
melancholy tuneful edge, the record recalled Clutch, The Allman Brothers, Screaming Trees and
Led Zeppelin – to name just a few. This was the record that brought them to the attention of
Frontiers Records and the label is now reissuing the album to make it more widely available.
Doomsday Outlaw will continue to tour for the remainder of 2018.
OTHER NEW LINKS
VIDEO
TNT
GRAHAM BONNET BAND
DREAM CHILD
GROUNDBREAKER
NIGHT RANGER
LYRIC VIDEO
AUDIO
DEVIL'S HAND feat. SLAMER/FREEMAN
JOHNNY GIOELI
JEFF SCOTT SOTO
NEW ALBUM RELEASES OUT 07.12.18
ALCATRAZZ – 'Parole Denied Tokyo 2017′
DEVIL'S HAND feat. SLAMER/FREEMAN – 'S/T'
JOHNNY GIOELI – 'One Voice'
MAGIC DANCE – 'New Eyes'
PALACE – 'Binary Music'
STEELHEART – 'Rock'n Milan'
STATE OF SALAZAR – 'Superhero'
UK TOUR DATES
TO 31.12.18
BIGFOOT
12.10.18  NEWCASTLE Jumpin Jack
13.10.18  CARLISLE Brickyard
14.10.18  SHEFFIELD Corporation
18.10.18  BLACKPOOL Waterloo
19.10.18  LEEDS Key Club
20.10.18  NOTTINGHAM Rockingham Festival
03.11.18  PONTYPRIDD Muni Arts Centre
30.11.18  WOLVERHAMPTON Slade Rooms
01.12.18  TRECCO BAY Planet Rockstock
14.12.18  BRADFORD Underground
15.12.18  PRESTON 53 Degrees
DOOMSDAY OUTLAW
19.10.18  LONDON Black Heart
20.11.18  EXETER Cavern *
21.11.18  BIRMINGHAM Academy 2 *
23.11.18  SCARBOROUGH Apollo *
25.11.18  LEEDS Key Club *
27.11.18  NORWICH Waterfront *
28.11.18  STOKE Sugarmill *
01.12.18  SHEFFIELD Winter Rocks Fest
02.12.18  BEDFORD Esquires *
08.12.18  BILSTON Robin 2 **
14.12.18  BARNSLEY Old School House
* with Wayward Sons
** with VEGA
PINK CREAM 69
19.10.18  NOTTINGHAM Trent University (Rockingham)
AMMUNITION
20.10.18  NOTTINGHAM Trent University (Rockingham)
NELSON
20.10.18  NOTTINGHAM Trent University (Rockingham)
TOKYO MOTOR FIST
20.10.18  NOTTINGHAM Trent University (Rockingham)
CREYE
21.10.18  NOTTINGHAM Trent University (Rockingham)
FIND ME
21.10.18  NOTTINGHAM Trent University (Rockingham)
PRETTY MAIDS
21.10.18  NOTTINGHAM Trent University (Rockingham)
WARRANT
21.10.18  NOTTINGHAM Trent University (Rockingham)
SNAKECHARMER
26.10.18  LONDON ULU Live At Student Central
CITY OF THIEVES
09.11.18  PWLLHELI Hard Rock Hell XII
15.12.18  LONDON Big Red
PRAYING MANTIS
10.11.17  INVERNESS Monsterfest
17.11.18  MOTHERWELL Firestorm Rocks
AIRRACE
17.11.18  MOTHERWELL Firestorm Rocks
THE BRINK
21.11.18  CARLISLE Brickyard
22.11.18  GRIMSBY Yardbirds
23.11.18  TROON Winterstorm
24.11.18  SHEFFIELD Corporation
25.11.18  NEWCASTLE Trillians
27.11.18  BRISTOL Louisiana
28.11.18  SOUTHAMPTON 1865
29.11.18  LONDON Underworld
30.11.18  MANCHESTER Rebellion
01.12.18  CARDIFF Fuel
02.12.18  BILSTON Robin 2
OPERATION: MINDCRIME
22.11.18  EDINBURGH Bannerman's
23.11.18  BLACKPOOL Waterloo
24.11.18  TROON Winterstorm
25.11.18  TROON Winterstorm (acoustic set)
26.11.18  NEWCASTLE Trillians
27.11.18  YORK Fibbers
28.11.18  EVESHAM Iron Road
29.11.18  STOKE Eleven
30.11.18  PONTYPRIDD Muni Arts Centre
01.12.18  LONDON Underworld
02.12.18  TRECCO Planet Rockstock
03.12.18  LEEDS Brudenell Social Club
04.12.18  NORWICH Waterfront
05.12.18  HULL O'Rileys
06.12.18  ABERDEEN Assembly
ABOUT FRONTIERS MUSIC SRL 
Originally founded in Naples, Italy in 1996 by Serafino Perugino as a distribution company, Frontiers has 
developed into one of the premiere independent rock labels in the world. Synonymous with quality music
across a broad spectrum, the company has worked with genre heavyweights such as DEF LEPPARD, 
WHITESNAKE, JOURNEY, YES, ELECTRIC LIGHT ORCHESTRA, RICK SPRINGFIELD, STRYPER,
WINGER, MR. BIG, NIGHT RANGER and more. Aside from providing a home for classic artists,
Frontiers also boasts a wealth of young, upcoming talent that, coupled with a savvy and forward thinking
A&R and marketing approach, will be developed into the future of rock 'n' roll. With millions of records
sold and multiple Top 10 album chart entries around the world, the label has also expanded with offices
in the USA (Nashville) and UK (London). With a deep commitment to and passion for music and the
artists who create it and with massive global distribution, sales and marketing channels,
Frontiers is the home for both established and emerging rock acts.
Subscribe to be alerted when new videos are added: 
Follow the 'Newest From Frontiers' playlist on Spotify: