FRONTIERS MUSIC
UK NEWSLETTER 
MAY 2019 
NEW ALBUMS RELEASED 26.04.19
HARDLINE – Life
FORTUNE – II
JIM PETERIK & WORLD STAGE – Winds Of Change
MICHAEL THOMPSON BAND – Love And Beyond
LEVERAGE – DeterminUS
ALSO OUT
TEN – Opera Omnia: The Complete Works
(16 CD box set)
NEW ALBUM RELEASES OUT 17.05.19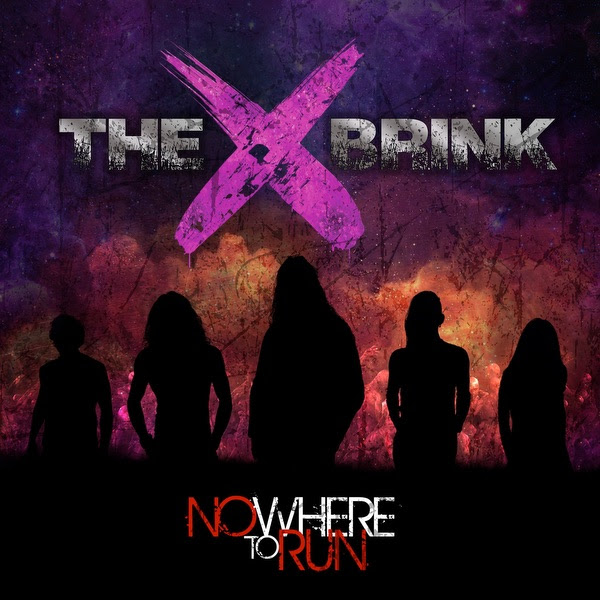 THE BRINK – Nowhere To Run
Influenced by classic bands of both the past and present, but with a modern edge added to the mix,
The Brink bring new life and energy to the British hard rock scene with their vibrant 21st Century
form of balls-to-the-wall rock 'n roll. Starting out in the Cambridge area, the group have worked
their way up the ladder to headline in cities such as London, Manchester, Newcastle, Sheffield and
Nottingham, while support slots have included a recent well received UK tour with Jizzy Pearl.
'Nowhere To Run' is the band's debut album and is produced by Nick Tauber (Thin Lizzy, UFO,
Marillion). Weaving delicate vocal and instrumental harmonies around driving rock riffs, the record
is packed with fist-pumping anthems and solid ballads befitting early Def Leppard and Bon Jovi,
although their fresh new style has already enticed fans from a variety of rock genres. Backed up
with an exciting live show full of youthful vivacity, The Brink belong on the stadium stage.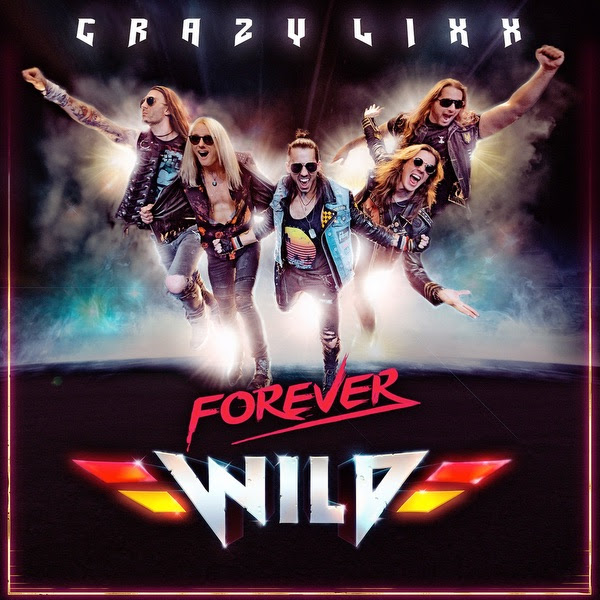 CRAZY LIXX – Forever Wild
Swedish hard rockers Crazy Lixx are back with another gem of an album that harks back to the best
of 80's hard rock while also keeping a foot firmly planted in the 21st century. 'Forever Wild' further
cements the band's status as one of the leaders of the Scandinavian led hard rock revival, cleverly
melding a sleaze/hair metal approach (reminiscent of Motley Crue, Warrant and Winger) with
voracious hooks and melodies. With huge choruses, instantly memorable riffs, wailing, emotive guitar
solos and a massive production by Danny Rexon and Chris Laney, 'Forever Wild' is sure to resonate
with fans and new listeners alike. The band explores a wider range of styles than ever before, from the
hard rocking and anthemic opener 'Wicked', to the AOR inspired 'Silent Thunder', to 'Eagle' (which
sounds like Bon Jovi circa 1986). Blending a love and reverence for 80's hard rock with their own
unique stamp on each song, with this album Crazy Lixx have set the bar extremely high against
their own revered and celebrated catalogue. Their best record yet? We'd say so!
FIRST SIGNAL – Line Of Fire
2010 saw a marriage made in melodic rock heaven between Canadian rock vocalist Harry Hess
(Harem Scarem) and German producer Dennis Ward (Pink Cream 69, Khymera) as First Signal.
Hess had been presented with a set songs by Frontiers that had the same vibe and magic as
Harem Scarem (who were on hiatus at the time), and an ensuing self-titled debut album received
great acclaim. A second record, 'One Step Over The Line', followed in 2016, for which Hess
enlisted the help of Swedish producer Daniel Flores (Find Me, The Murder Of My Sweet). Once
again, the inspiration behind its songs were the first two Harem Scarem albums, but, as with the
debut, new twists were thrown in with songs running the gamut from AOR to Arena hard rock.
Similarly well received, the recording of a third album was therefore a no-brainer. With production
duties again handled by Daniel Flores, 'Line of Fire' is another awesome slab of great AOR/melodic
rock for the 21st century!
RESTLESS SPIRITS – Restless Spirits 
Lords Of Black guitarist Tony Hernando is one of the most talented and prolific musicians in the
European hard rock genre. His new solo album under the moniker Restless Spirits sees him step
away from the overtly metal sound of Lords Of Black and features an array of different singers on a
set of songs that covers the melodic hard rock genre. Guest vocalists are a who's who of the scene:
Johnny Gioeli (Hardline, Axel Rudi Pell), Deen Castronovo (Revolution Saints, ex-Journey), Dino
Jelusic (Animal Drive), Kent Hilli (Perfect Plan), Alessandro Del Vecchio (Hardline) and Diego Valdez
(Dream Child). Deen Castronovo also plays drums on the entire record. 'Restless Spirits' not only
highlights Hernando's talents as a musician and songwriter, but it also showcases some of the most
outstanding vocal talents around. A must hear for fans of melodic hard rock!
OTHER NEW LINKS
VIDEO
TIMO TOLKKI'S AVALON
HOLLOW HAZE
VISIONATICA
MIND KEY
SWEET OBLIVION
CHAOS MAGIC
L.A.GUNS
THE END MACHINE
LYRIC VIDEO
AUDIO
NEW ALBUM RELEASES OUT 14.06.19
NEAL MORSE – Jesus Christ The Exorcist
SWEET OBLIVION feat GEOFF TATE – Sweet Oblivion
CHAOS MAGIC – Furyborn
TIMO TOLKKI'S AVALON – Return To Eden
JORN – Live On Death Road
UK TOUR DATES
TO 30.06.19
THE BRINK
09.05.19  LONDON Kolis *
* with Marco Mendoza
DOOMSDAY OUTLAW
09.05.19  CHESTERFIELD Real Time Live
10.05.19  EDINBURGH Bannerman's Bar
11.05.19  NEWCASTLE Trillians
17.05.19  READING Facebar
18.05.19  LONDON The Lounge
23.05.19  STOKE Eleven
26.05.19  NUNEATON Queens Hall
BIGFOOT
23.05.19  SWANSEA Hangar 18 *
24.05.19  LONDON Underworld *
25.05.19  NORWICH Waterfront Studio *
27.05.19  CAMBRIDGE Portland *
29.05.19  SHEFFIELD Corporation *
30.05.19  MANCHESTER Rebellion *
31.05.19  GLASGOW Stereo *
01.06.19  CARLISLE Brickyard *
* with The Treatment
ABOUT FRONTIERS MUSIC SRL 
Originally founded in Naples, Italy in 1996 by Serafino Perugino as a distribution company, Frontiers has 
developed into one of the premiere independent rock labels in the world. Synonymous with quality music
across a broad spectrum, the company has worked with genre heavyweights such as DEF LEPPARD, 
WHITESNAKE, JOURNEY, YES, ELECTRIC LIGHT ORCHESTRA, RICK SPRINGFIELD, STRYPER,
WINGER, MR. BIG, NIGHT RANGER and more. Aside from providing a home for classic artists,
Frontiers also boasts a wealth of young, upcoming talent that, coupled with a savvy and forward thinking
A&R and marketing approach, will be developed into the future of rock 'n' roll. With millions of records
sold and multiple Top 10 album chart entries around the world, the label has also expanded with offices
in the USA (Nashville) and UK (London). With a deep commitment to and passion for music and the
artists who create it and with massive global distribution, sales and marketing channels,
Frontiers is the home for both established and emerging rock acts.
Subscribe to be alerted when new videos are added: 
Follow the 'Newest From Frontiers' playlist on Spotify: