FRONTIERS MUSIC
UK NEWSLETTER 
MARCH 2018
NEW ALBUM RELEASES OUT 23.03.18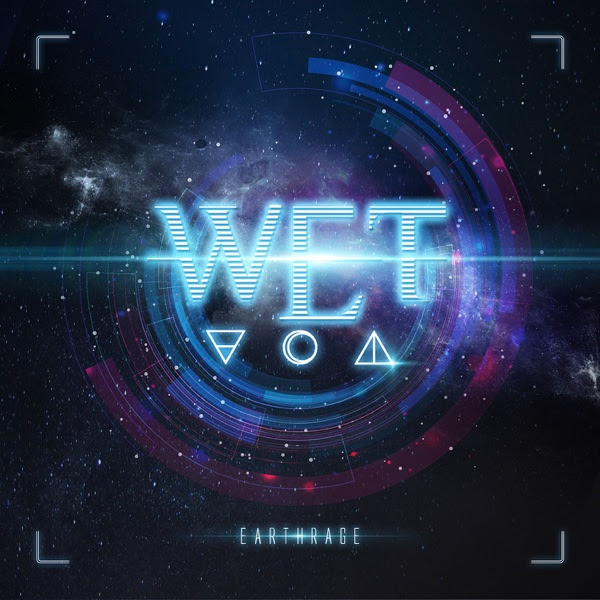 W.E.T. – 'Earthrage'
W.E.T. is built around the talents of Robert Säll (the 'W' from Work of Art), Erik Mårtensson 
(the 'E' from Eclipse) and Jeff Scott Soto (the 'T' from Talisman), plus Eclipse guitarist
Magnus Henriksson and drummer Robban Bäck. 'Earthrage' is the band's third studio album and
arrives in the midst of creative highs for Mårtensson (a highly successful Eclipse album and recent
Ammunition album), Soto (a well received solo album plus the debut of supergroup Sons Of Apollo)
and Säll (having just completed production for a record with Steve Overland of FM while also
working on the highly anticipated fourth record by Work of Art). The self titled debut W.E.T. album
in 2009 was one of those rare occasions when a band created by the vision of a record label
executive actually managed to create a genuine wave of enthusiasm and interest from fans and
media alike to the point where it went beyond the band's own expectations and pushed the
musicians involved to raise their game to new levels. 'Rise Up' (2013) was the logical consequence
of the success of the first album and was followed up with a number of live shows, including several
festival appearances. The key element to the success of W.E.T. has been the ability of the band to
craft Melodic Hard Rock of the highest order and drive the genre into the future. Prepare for this
next step in this tremendous band's evolution!
Video : 'Watch The Fire'  bit.ly/2n3veHX
Audio : 'Urgent'  bit.ly/2GyDJmP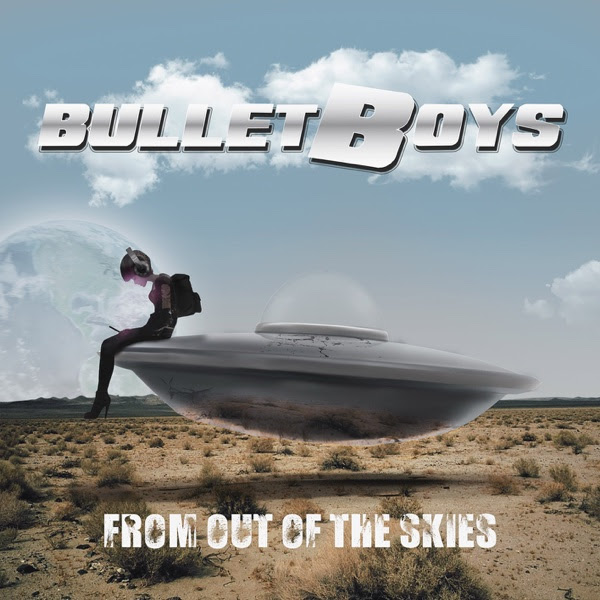 BULLETBOYS – 'From Out Of The Skies'
The new album by BulletBoys is preceded with a ten date UK tour (see list below). The first single from 
the record, 'D-Evil', is already available and features guest vocals from Jesse Hughes of Eagles of
Death Metal. BulletBoys vocalist, guitarist, and founding member Marq Torien says of the song:
"Jesse and I had an instant bond when we met and he did an outstanding job collaborating on the song,
with his vocals a welcome contribution." The album was recorded at the Foo Fighters' Studio 606.
"Writing and recording 'From Out Of The Skies' was a humbling experience and recording the album
at their studio was unbelievable and magical," he continues. "Dave Grohl's music got me through a very
difficult time, so from day one I knew that we were in the right home to record. I was privileged enough
to use one of Dave's acoustic guitars to record with, along with a hand picked drum set by Taylor Hawkins.
I appreciate the opportunity to record there." BulletBoys began as a collection of musicians from
high profile bands such as King Kobra and Ratt. Forming in 1987 at the very peak of the Los Angeles
glam metal movement and possessing a pedigree that most other bands would have killed for, they swiftly
captured the attention of music fans around the world while front man Marq Torien emerged as one of the
most underrated vocalists of the era. Unlike many other glam rockers of the day, BulletBoys fused hard
rock and blues rather than being pure hair metal based. Compared to the likes of Aerosmith, AC/DC
and especially Van Halen, record labels flocked to them and the band soon received their first major
label contract. Over the course of three decades and periodic album releases since an initial flurry that
included the platinum selling self titled debut and its follow-up 'Freakshow', Torien has kept his band
relevant to this day and they remain in heavy rotation on rock and metal radio and TV channels worldwide.
Video : 'D-Evil'  bit.ly/2DuHQis
Audio : 'From Out Of The Skies'  bit.ly/2sO5ZzE
NO HOT ASHES – 'No Hot Ashes'
Originally formed in 1983, No Hot Ashes were influenced by UFO, Ozzy Osbourne, Whitesnake, 
Journey, Foreigner, Thin Lizzy and other Classic Rock/AOR acts of that era. They issued their first single,
'She Drives Me Crazy', in 1986 and supported bands such as Mama's Boys, Magnum, Girlschool and 
Steve Marriott's Packet of Three. The group signed a record deal with GWR Records in early 1988, 
joining Motorhead, Girlschool and Hawkwind on that label's roster. They also relocated to London in order
to be closer to the company and made an album before the end of that year. However, delays then
occurred in getting it released and by the end of 1990 the band had called it a day and the record was
shelved. That should have been it, but in September 2013 NHA reformed for a one-off tribute gig which
then snowballed. Performing what can be described as Classic Melodic Rock with a contemporary
twist, they have been delighting new fans in the years since with their hook-laden guitar and keyboard
driven songs, supporting Aerosmith, Foreigner, UFO and Scorpions along the way and touring the UK
with FM and Romeo's Daughter. They have also played at major festivals such as Hard Rock Hell AOR,
Download, London Calling, Ramblin' Man, Steelhouse, Rockingham and the Frontiers Rock Festival in
Milan, Italy, going down a storm each time. NHA are currently preparing to hit the road in support of what is
now a very eagerly anticipated debut album, with shows planned for late spring and summer 2018.
Unfortunately for the group, the pleasure of releasing the album is also tinged with great sadness as
founding member, bass player and close friend Paul Boyd tragically lost a brave battle with cancer in 2017.
Paul appears on the album and the band are respectfully dedicating its release to his memory.
Audio : 'Boulders'  bit.ly/2HA4F6P
Audio : 'Come Alive'  bit.ly/2EH5oRS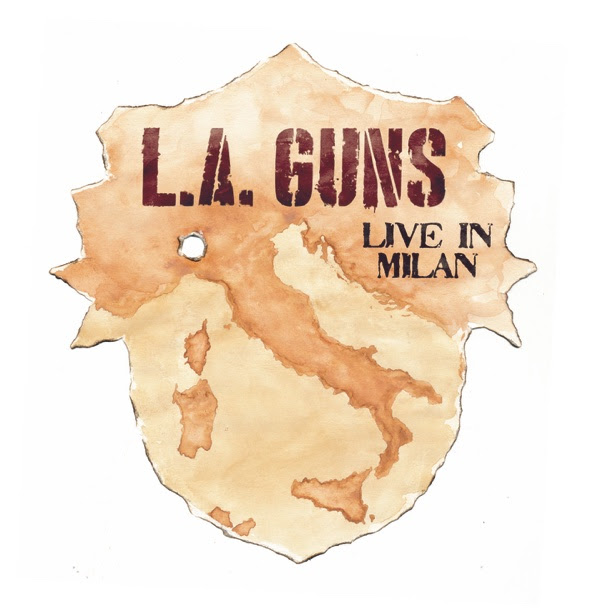 L.A. GUNS – 'Made In Milan'
After more than a decade apart, Tracii Guns and Phil Lewis reunited under the L.A. Guns' banner and in 
2017 released one of the most critically praised albums in their catalogue with 'The Missing Peace'.
Landing on several international sales charts, the most important critics (ie. the fans) also agreed with the
consensus of how truly great the album is. With a new found energy and the enthusiasm of the then
imminent release of 'The Missing Peace', L.A. Guns stormed onto the stage in Milan and took no prisoners,
packing the set front to back with stone cold anthems and soon to be classics. This current incarnation of
the band has been touring non-stop and the cohesiveness of the unit, not to mention Phil's unique
vocals and Guns' mind-bending guitar playing, are on full display here. A must hear and listen for all
fans of the band, both new and old school!
Live Video : 'No Mercy'  bit.ly/2oh5olr
OTHER NEW VIDEOS
DOOMSDAY OUTLAW
'Over And Over'  bit.ly/2EK1LyD
ISSA
'Come Back Again'  bit.ly/2CCtM5a
DIRTY THRILLS
'The Brave'  bit.ly/2GtNcvu
KEE MARCELLO
'Fix Me'  bit.ly/2sJaPxY
PERFECT PLAN
'In And Out Of Love'  bit.ly/2HBHsRM
STRYPER
'Take It To The Cross'  bit.ly/2BF0Ahb
RICK SPRINGFIELD
'In The Land Of The Blind'  bit.ly/2rXXxxe
BABYLON A.D.
'Saturday Night'  bit.ly/2Hx9spH
issue 84 of Melodic Rock fanzine
NEW ALBUM RELEASES OUT 20.04.18
STRYPER – 'God Damn Evil'
JAMES CHRISTIAN – 'Craving'
ISSA – 'Run With The Pack'
PERFECT PLAN – 'All Rise'
DOKKEN – 'Return To The East Live 2016′
UPCOMING UK TOUR DATES
DIRTY THRILLS
27.02.18  NORWICH Waterfront Studio
28.02.18  LONDON Underworld
02.03.18  BIRMINGHAM O2 Institute 3
26.04.18  LONDON Black Heart (New Breed Night)
16.06.18  LONDON O2 Arena (Stone Free Festival) 
NIGHT RANGER
09.03.18  PWLLHELI  HRH AOR 6
11.03.18  LONDON Shepherd's Bush Empire (joint headline with SKID ROW)
BULLETBOYS
09.03.18  PWLLHELI  Hard Rock Hell Festival
10.03.18  BRADFORD Trash
11.03.18  WOLVERHAMPTON Slade Rooms
14.03.18  EVESHAM Iron Road Rock Bar
15.03.18  EDINBURGH Bannermans
16.03.18  BUCKLEY Tivoli
17.03.18  BLACKPOOL Waterloo
18.03.18  LONDON Underworld
19.03.18  BRIDGEND Hobos
20.03.18  STAFFORD Eleven
ENUFF Z'NUFF
Main support to BulletBoys (see dates above)
DOOMSDAY OUTLAW
16.03.18  DERBY Hairy Dog
31.03.18  LEICESTER Firebug
05.04.18  WITNEY Fat Lil's
26.04.18  LONDON Black Heart (New Breed Night)
28.04.18  BARNSLEY Old School House
02.05.18  EDINBURGH Bannermans *
03.05.18  NEWCASTLE Think Tank *
04.05.18  CHESTERFIELD Real Time Live *
05.05.18  WOLVERHAMPTON Slade Rooms *
06.05.18  CARDIFF Fuel *
09.05.18  OXFORD Bullingdon *
10.05.18  EVESHAM Iron Road *
11.05.18  BUCKLEY Tivoli *
12.05.18  SHEFFIELD Corporation
13.05.18  LONDON Underworld *
16.05.18  READING Face Bar *
17.05.18  NORWICH Waterfront *
18.05.18  CARLISLE Embers *
19.05.18  GLASGOW Audio *
20.05.18  BLACKPOOL Waterloo *
26.05.18  BROMSGROVE Stoke Prior Country Club **
01.06.18  SHEFFIELD Corporation ***
* supporting Jizzy Pearl
** Breaking Bands Festival
*** supporting Hardline
THE TREATMENT
10.04.18  LONDON Koko * 
13.04.18  NOTTINGHAM Rock City *  
14.04.18  BRISTOL O2 Academy *
* supporting The Dead Daisies 
BIGFOOT
14.04.18  WOLVERHAMPTON Slade Rooms
20.04.18  PONTYPRIDD Muni Arts Centre *
04.05.18  WIGAN Old Courts
18.05.18  NEWCASTLE Trillians
* supporting FM
OPERATION: MINDCRIME
17.04.18  LONDON Underworld 
(with Angra)   
THE BRINK
26.04.18  LONDON Black Heart (New Breed Night) 
MASON HILL
02.06.18  NEWPORT Viking Fest (VI)
TYKETTO
17.06.18  LONDON O2 Arena (Stone Free Festival)
FRONTIERS ROCK FESTIVAL V
28.04.18 & 29.04.18  TREZZO, MILAN Live Music Club
28.04.18
STRYPER / QUIET RIOT / MICHAEL THOMPSON BAND / PRAYING MANTIS /
AMMUNITION / BIGFOOT / HELL IN THE CLUB
29.04.18
JORN / JACK RUSSELL'S GREAT WHITE / FM / PRETTY BOY FLOYD
ISSA / ANIMAL DRIVE / PERFECT PLAN
ABOUT FRONTIERS MUSIC SRL 
Originally founded in Naples, Italy in 1996 by Serafino Perugino as a distribution company, Frontiers has 
developed into one of the premiere independent rock labels in the world. Synonymous with quality music
across a broad spectrum, the company has worked with genre heavyweights such as DEF LEPPARD, 
WHITESNAKE, JOURNEY, YES, ELECTRIC LIGHT ORCHESTRA, RICK SPRINGFIELD, STRYPER,
WINGER, MR. BIG, NIGHT RANGER and more. Aside from providing a home for classic artists,
Frontiers also boasts a wealth of young, upcoming talent that, coupled with a savvy and forward thinking
A&R and marketing approach, will be developed into the future of rock 'n' roll. With millions of records
sold and multiple Top 10 album chart entries around the world, the label has also expanded with offices
in the USA (Nashville) and UK (London). With a deep commitment to and passion for music and the
artists who create it and with massive global distribution, sales and marketing channels,
Frontiers is the home for both established and emerging rock acts.
Subscribe to be alerted when new videos are added: 
Follow the 'Newest From Frontiers' playlist on Spotify: 
NEW ALBUMS RELEASED 23.02.18
SHIRAZ LANE – 'Carnival Days'
Video : 'People Like Us'  bit.ly/2G8TaCP
Video : 'Harder To Breathe'  bit.ly/2hAWaML
Audio : 'The Crown'  bit.ly/2CapqGD
Audio : 'Carnival Days'  bit.ly/2ELL3es
CORELEONI – 'Coreleoni'
Video : 'Walk On Water (Live)'  bit.ly/2HC74hm
Audio : 'All I Care For'  bit.ly/2HCcnxs
Audio : 'Downtown'  bit.ly/2GbvptB
DUKES OF THE ORIENT – 'Dukes Of The Orient'
Video : 'Seasons Will Change'  bit.ly/2EHfzFW
Video : 'Strange Days'  bit.ly/2F0dVm6
REVERTIGO – 'Revertigo'
Video : 'Sailing Stones'  bit.ly/2EYsk2j
Lyric Video : 'The Cause'  bit.ly/2GDsPfh
ANIMAL DRIVE – 'Bite!'
Video : 'Had Enough'  bit.ly/2Gzkauj
Video : 'Tower Of Lies (I Walk Alone)'  bit.ly/2AlfAxY
Lyric Video : 'Time Machine'  bit.ly/2DxAVt4
UNRULY CHILD – 'Unruly, Live And Unhinged'
Video : 'Who Cries Now'  bit.ly/2GB2wX2
Video : 'To Be Your Everything'  bit.ly/2n4Ppp9
February releases promo video  bit.ly/2GE5EkZ
http://rocknloadmag.com/news/glorious-sons-added-reading-leeds-festival/
SaveSave