FRONTIERS MUSIC
NEW ALBUMS
OUT 05.11.21
ALAN PARSONS The NeverEnding Show: Live In The Netherlands
Video : The NeverEnding Show youtu.be/1lO0veF8iYo
Live video : Games People Play youtu.be/lr092oGJG7Y
CRAZY LIXX Street Lethal
Video : Rise Above youtu.be/O56OmUNEvjc
Video : Anthem For America youtu.be/RC8d37bACUE
Audio : Reach Out youtu.be/48-o_6HlFAg
JIM PETERIK & WORLD STAGE Tigress – Women Who Rock The World
Video : Prom Night In Pontiac youtu.be/iVYW6jL2FKI
Lyric video : A Cappella youtu.be/DdUiutM6_Eo
FANS OF THE DARK Fans Of The Dark
Video : The Running Man youtu.be/ddmTGYwNkl4
Video : Life Kills youtu.be/9ZvdueuuPpQ
MEMORIA AVENUE Memoria Avenue
Video : Nathalia youtu.be/iyZn6odCK7s
Video : Stranded youtu.be/JahRWQw4hHY
Video : Stuck youtu.be/1ADdohMJ00A
NEW ALBUMS
OUT 12.11.21
L.A. GUNS Checkered Past
Video : Get Along youtu.be/FYjU0tgIDRs
Video : Cannonball youtu.be/17yeOHG4TZ4
Audio : Knock Me Down youtu.be/ZH8RSCh8Z-U
GROUNDBREAKER Soul To Soul
Video : There's No Tomorrow youtu.be/qQ6UXpadjUQ
Video : Standing On The Edge Of A Broken Dream youtu.be/vYX_xxJx12U
Audio : Soul To Soul youtu.be/YXCXlTgiVDU
ENUFF Z'NUFF Enuff Z'Nuff's Hardrock Nite
Video : Back In The USSR youtu.be/31hmmXCvup0
Video : Cold Turkey youtu.be/gHijWQtQ9OM
INSANIA V (Praeparatus Supervivet)
Video : Praeparatus Supervivet youtu.be/D5Db7B1GBek
Lyric video : Solur youtu.be/xgjCL-bVooo
NEW ALBUMS
OUT 10.12.21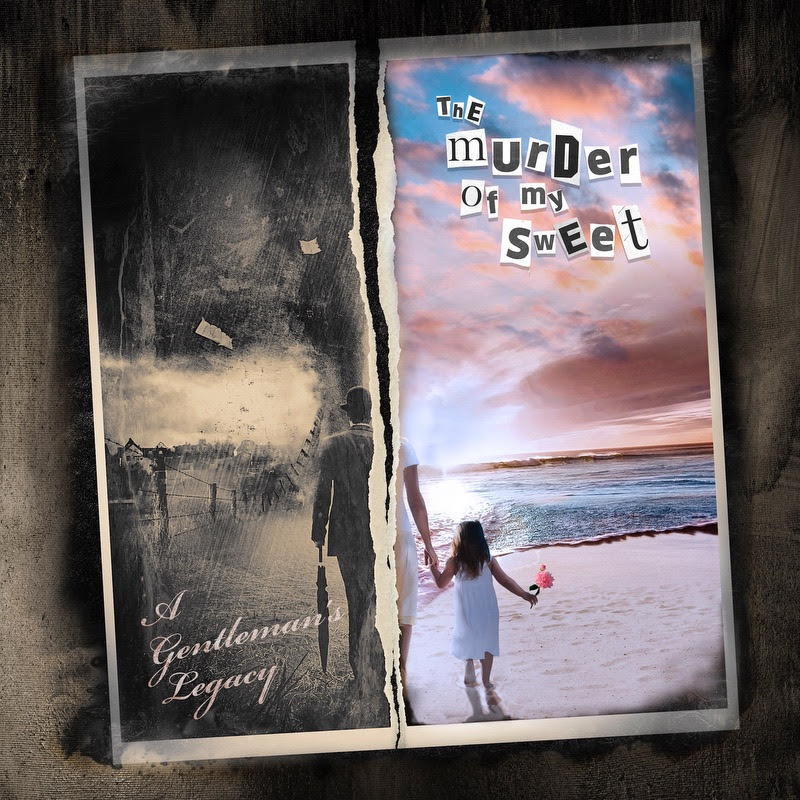 THE MURDER OF MY SWEET
A Gentleman's Legacy
The sixth studio album by the Swedish cinematic metal quartet fronted by Angelica Rylin is a concept record that actually picks up where the last album by prog act Mind's Eye left off. TMOMS drummer, keyboardist and producer Daniel Flores had been the prime mover in that group and their 2007 release was entitled 'A Gentleman's Hurricane'. Joining TMOMS on guitar is compatriot, labelmate and multi-instrumentalist Mike Palace (who had been a big fan of that album) plus regular bassist Patrick Janson. "This new album took three months to write and five to record, which is probably the longest time I have ever taken in a studio," states Flores, who delved into his prog roots for a sound that is in part influenced by Queensrÿche and Genesis, but with his own personal touch. "I was determined to make a record worthy for both Mind's Eye and TMOMS fans, the people that actually made this whole thing possible!"
Video : A Ghost Of A Chance youtu.be/O0OcjtEih4o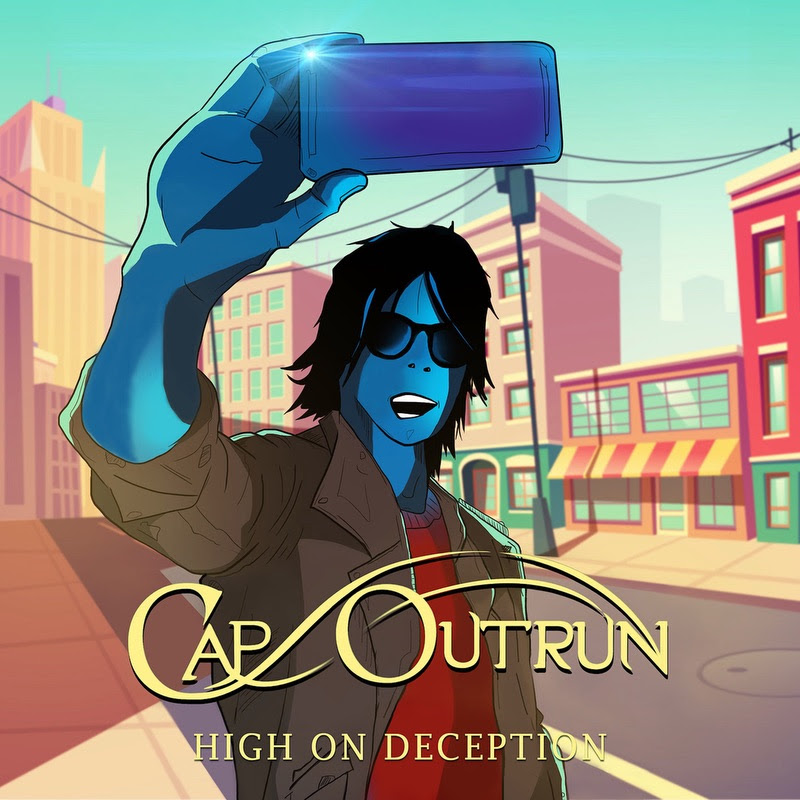 CAP OUTRUN High On Deception
The debut full-length album by this Swedish rock band is a distinctive record filled with playful time signatures and interesting harmonies, yet never loses its core of strong melodies and exceptional groove. With influences ranging from progressive rock bands such as compatriots Kaipa and Karmakanic, to legendary US acts like Toto and Boston, the group originally formed in 2007 when Andrée Theander (guitar) and Erik Gafvelin Wiss (keyboards) met at university, but, having released an EP, they subsequently embarked on separate music careers. Theander has been a session player, guitar teacher and has his own AOR/Westcoast project named Theander Expression, while Wiss built a studio and has been producing and mixing records by Frontiers labelmates such as Creye, Cruzh and Arctic Rain.
Video : Crazy Enough youtu.be/2ppxMbYo28M
Video : High On Deception youtu.be/GKJKEm9sXeU
LAND OF GYPSIES Land Of Gypsies
Formerly known as Gang Of Souls, Land Of Gypsies is a new Los Angeles based band featuring vocalist Terry Ilous (XYZ, ex-Great White), producer/bassist Fabrizio Grossi (Glenn Hughes, Supersonic Blues Machine, Eric Gales, etc), guitarist Serge Simic (The Slam, Supersonic Blues Machine) and drummer Tony Morra. The quartet have developed a classic yet melodic hard rock sound with an additional solid blues base (think Bad Company meets early Foreigner) to complement the voice of Ilous. "Land of Gypsies allows me to focus on the music and to grow as an artist," states Ilous, with Grossi adding: "our album represents the type of straightahead rock music that really makes us move. There won't be any frills and sweetness, that I can promise, but lots of Balls-out groove, loud guitars and soulful melodies."
Video : Shattered youtu.be/PPJrtIfF5HM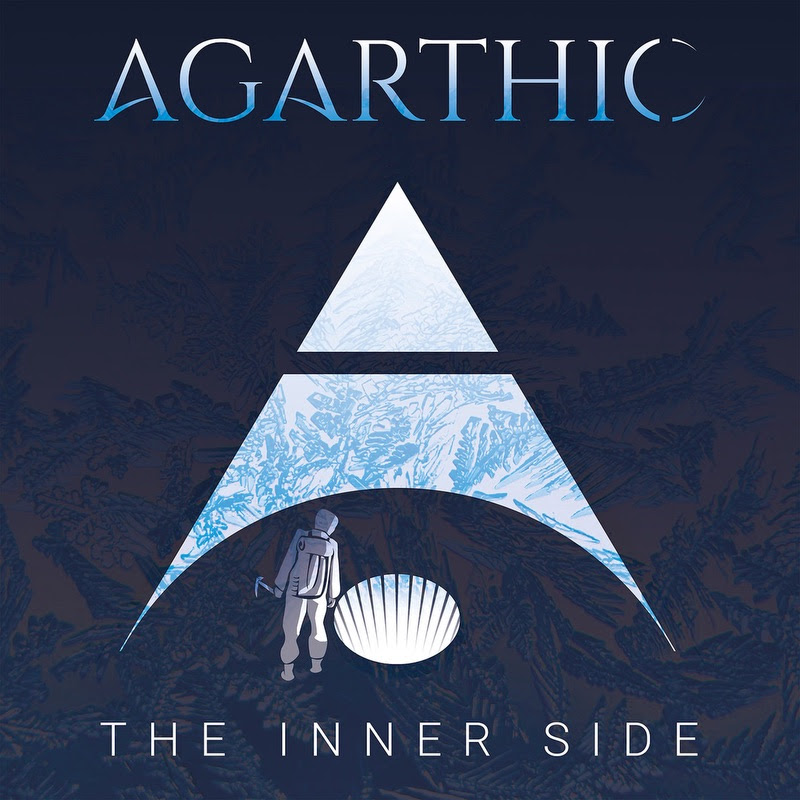 AGARTHIC The Inner Side
New symphonic metal act Agarthic are based in northern Italy and their debut album has been recorded under the direction of compatriot and esteemed producer Aldo Lonobile (Secret Sphere, Archon Angel, Timo Tolkki's Avalon), Founded by vocalist Valeriano De Zordo and composer/bassist Mattia Gosetti, the former had previously sung in various outfits and earned recognition for his melodic timbre and natural performing ability, while Gosetti had primarily been a symphonic rock composer specialising in music theatre about the Dolomites (Italian Alps), situated close to where he lives. Inspired by the nature that surrounds them, their compositions relay stories of fantasy and the mysteries of humanity, a romantic and enveloping soundtrack that takes its listeners on a thrilling journey with a cinematic flavour.
Video : A Journey To The End Of The World youtu.be/calFAMAOpWo
Audio : The Ancient Secret Scroll youtu.be/7mBdRlHjEXA
ZELBO In My Dreams
ZELBO is a new melodic rock outfit masterminded by Norwegian keyboard player Dag Selboskar. An experienced musician who debuted in the late '80s with the band Da Vinci prior to their lengthy hiatus, he was then part of Trine Rein, Street Legal and Eidsivating before deciding to start ZELBO. Initially conceived as a solo project, he has since expanded the group to a quartet that has made a debut album of classic Scandinavian AOR that is sure to satisfy fans of artists such as Work Of Art, Europe and indeed Da Vinci extremely happy.
Video : Fortune And Fame youtu.be/I8Jk7h_TrzQ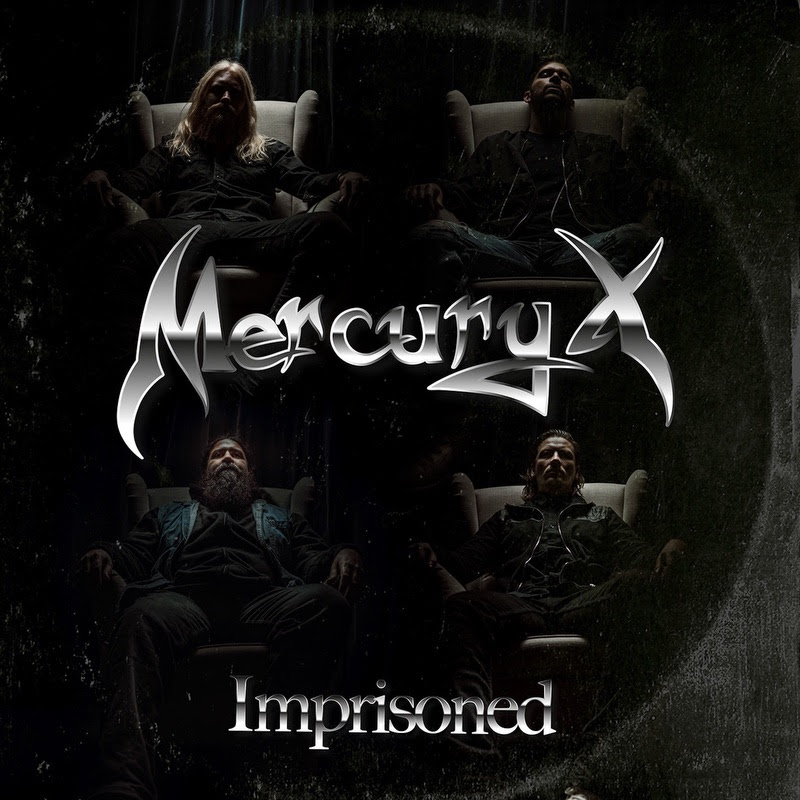 MERCURY X Imprisoned
An acclaimed Swedish progressive metal act who take inspiration from both the past and present, their third album (but first for Frontiers) is based on the lives of the group members during its making, guiding its listeners through various emotional stages with beautiful melodies combined with tough riffage. Originally formed in 2013 when guitarist/lead vocalist/violinist Martin Björklund, bassist Alfonso Flores, guitarist Jonas Vedin and drummer/vocalist Denis Diaz met while studying music at school, their new songs are a huge step up in quality.
Video : Lonely youtu.be/CO9aG_rSHho
+
PERFECT PLAN Live At The Sharpener's House
Full release details will be made available on 8th November.
OTHER SELECTED NEW SONG LINKS
(most recently published first)
VIDEO
KANDIA Fight Or Flight youtu.be/dxKwtmS1jOg
JEFF SCOTT SOTO Holding On youtu.be/HK-HgdH2KH0
DEVOID Man Without Fear youtu.be/sHa4QmQk3qg
AUDIO
GIRISH AND THE CHONICLES Lovers' Train youtu.be/xkqX0Ipvx3k
HELL IN THE CLUB He's Back (The Man In The Iron Mask)
youtu.be/SVItuncNQqs
MANIC SINNERS Down In Flames youtu.be/Z0GutZL8zUg
THE GRANDMASTER Dead Bond youtu.be/DFl_ujV3ZXg
LEVERAGE Falling Out Of Grace youtu.be/QefnCr9p2Og
NEW ALBUMS OUT
21.01.22
EDGE OF FOREVER Seminole
THE FERRYMEN One More River To Cross
GIANT Shifting Time
KANDIA Quaternary
LALU Paint The Sky
NEW ALBUMS OUT
28.01.22
PRAYING MANTIS Katharsis
LANA LANE Neptune Blue
NASSON Scars
KREAMER All The Way
ABOUT FRONTIERS MUSIC SRL
Originally founded in Naples, Italy in 1996 by Serafino Perugino and his father Fernando as a distribution company, Frontiers has developed into one of the premiere independent rock labels in the world. Synonymous with quality music across a broad spectrum of rock and metal genres, the company works with multiple genre heavyweights and fan favourites. However, in addition to providing an outlet for classic and established acts, it has also become home to a wealth of young, up and coming talent whose musical prowess, when combined with the label's savvy and forward thinking A&R and marketing approach, will be developed into the future of rock and metal. With a deep commitment to and passion for THE MUSIC and the artists who create it, plus massive global distribution, sales, marketing and promotion channels, Frontiers is the leading home for both established and emerging rock and metal artists.
Head Office: Naples, IT | U.S. Office: Nashville, TN
Subscribe to be alerted when new videos are added:
radi.al/SubscribeFrontiers
Follow the 'Newest From Frontiers' playlist on Spotify:
spoti.fi/1rQz5Zm