FRANK TURNER + JON SNODGRASS
BUDDIES II: STILL BUDDIES
NEW COLLABORATIVE ALBUM OUT TODAY
VIA XTRA MILE RECORDINGS
LISTEN / BUY HERE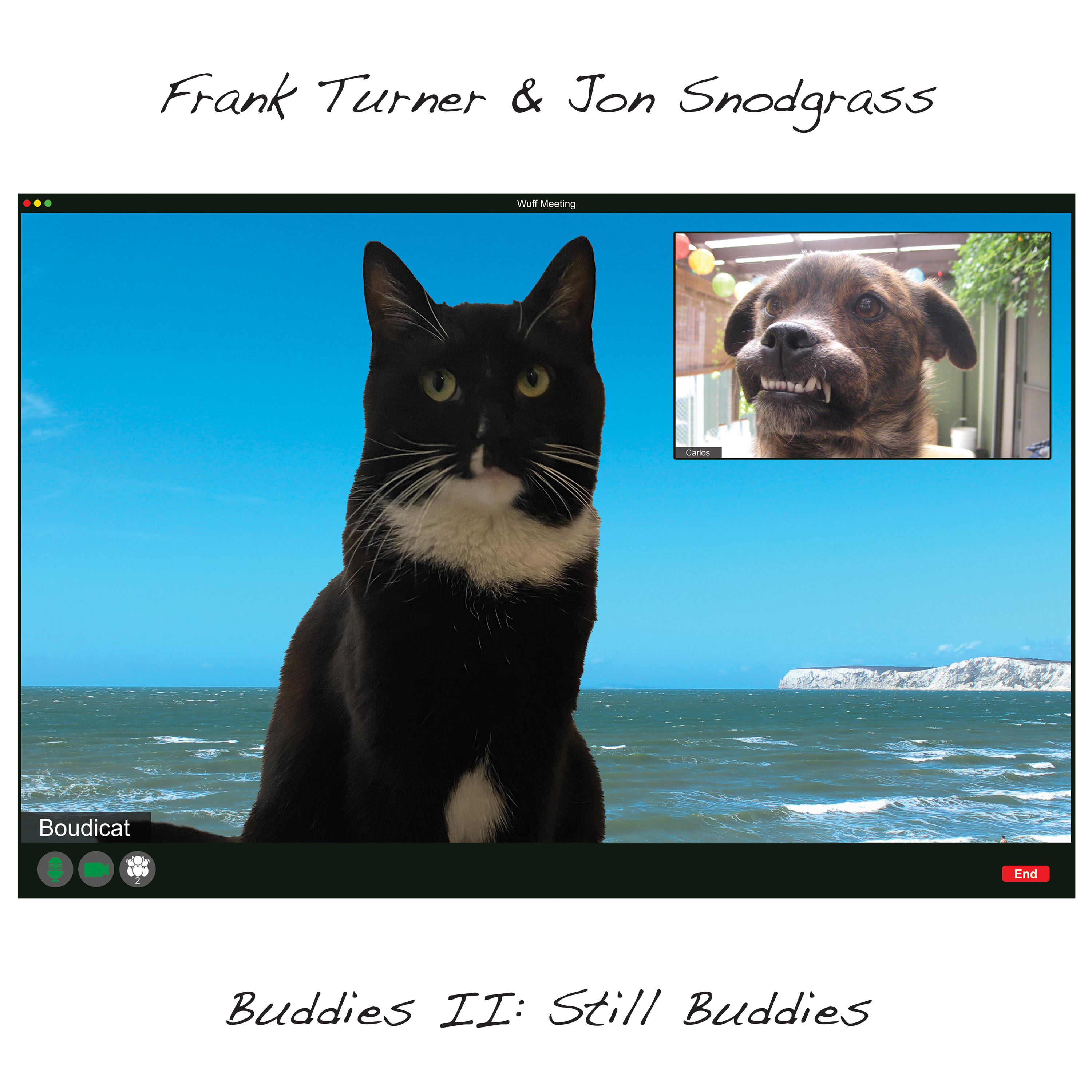 "an entertaining and at times touching half-hour break from the monotony of lockdown"
* * * *
THE UPCOMING
" Buddies II: Still Buddies is charming and witty."
BUZZ
"a striking bright spot on an otherwise s**t year. "
GLIDE
Today, the original 'Buddies': FRANK TURNER + JON SNODGRASS, reunite to release their long-awaited sequel: Buddies II: Still Buddies.
A testament to their enduring friendship a decade on, Buddies II: Still Buddies captures their effusive chemistry in an album of electrifying music and eccentric chat.
Following on from the "bleakly humourous" single "The Fleas" (CLASH), and the "delightfully raucous pop rock" of "Bad Times, Good Vibes" (ROLLING STONE), the full album sees the pair pick each other's brains on an array of topics; from Jon having children to travelling across the USA, Shakespeare and their other buddies too. Guest appearances come from honorary buddies Stephen Egerton (Descendents/ALL) and Todd Beene (Lucero, Chuck Ragan, Glossary).
Written remotely during lockdown, the 10 tracks were recorded in just one day. Buddies II also stands as the first album Turner has recorded, mixed and mastered entirely on his own.
Part podcast, part full-band studio album, Buddies II: Still Buddies is a funny, warm and at times poignant album for these strangest of times. It's available everywhere today, 13 November 2020, via Xtra Mile Recordings.
FRANK TURNER + JON SNODGRASS
NEW ALBUM: BUDDIES II: STILL BUDDIES – OUT TODAY (13 NOVEMBER 2020), VIA XTRA MILE RECORDINGS
FOR MORE INFORMATION
Frank Turner
https://www.instagram.com/frankturner
https://www.facebook.com/frankturnermusic
https://twitter.com/frankturner
https://www.youtube.com/user/frankturner
Jon Snodgrass
https://www.instagram.com/jonsnodgrass
https://www.facebook.com/jon.snodgrass