NYC/TAMPA FOLK ROCKER LEON MAJCEN
SHARES NEW MUSIC VIDEO
NEW ALBUM BACK 'TILL I'M GONE OUT NOW
"Inspired by the lyrical genius of artists such as Bob Dylan, Johnny Cash, and Townes Van Zandt…captures the triumphs and heartaches that come with leaving home and hitting the road." –
DittyTV
"A quintessential offering for an early summer sit down with a record player and a thunderstorm in the background, a perfect escapism opportunity." –
American Songwriter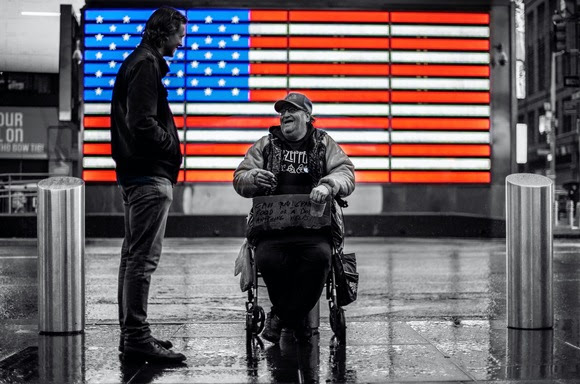 Leon Majcen (left) with the subject of his new video, Stanley Ellertson. Photo by Oscar Ozbay.
"A quintessential offering for an early summer sit down with a record player and a thunderstorm in the background, a perfect escapism opportunity." – American Songwriter
"His crisp and clear voice, mixed with his soulful guitar and lyrics written to tell a deep story are taking the age old Americana genre to the next level." – Two Story Melody
"Majcen's voice just grabs you when it exits a PA system." – Creative Loafing Tampa
---
August 3, 2020 — NYC by way of Tampa, Fla. folk rocker Leon Majcen has shared a new profile/documentary-style music video at DittyTV today for his single "Legends Never Die" – from Majcen's recently-released LP Back 'Till I'm Gone.
Leon Majcen grew up in the town of Clearwater, Florida. He picked up the guitar at the age of nine and got his start playing open mics at local bars and coffee shops. Naturally inspired by the lyrical genius of artists like Bob Dylan, Johnny Cash and Townes Van Zandt, Leon developed an affinity for songwriting and chose to live life with a pen and paper in hand.
In April of 2016, his single "Love and Misery" made its way onto SiriusXM's The Coffee House and captured the attention of folk music lovers across North America, helping him build a nationwide fan base. Following a couple of tours in 2018 and 2019, those long hours spent in a van on a cross country journey ended up being the fuel behind the lyrics of his upcoming album, Back 'till I'm Gone, an artistic creation that was recorded with the help of a good friend and producer Andrew Boullianne at Lala Mansion Recording Studio in Tampa, Fla.
In 2018 he decided to leave his hometown to pursue a music degree at New York University, completely absorbing himself in writing songs that capture the triumphs and heartaches that come with leaving home and hitting the road. In his own words, "songwriting is the only way to make sense of the world around me, especially when you're thrown into a place like New York City where there's so much going on. I was faced with the option to either go about the change by escaping my mind and troubles or using my troubles to create something worth sharing."