FM
SYNCHRONIZED
new album
out 10.04.20
(Frontiers)
pre-order link
includes the single
SYNCHRONIZED
TOUR DATES
AUSTRALIA
08.03.20  MELBOURNE MelodicRock Fest
10.03.20  SYDNEY The Factory Floor
12.03.20  BRISBANE Crowbar
14.03.20  MELBOURNE Stay Gold
UK
11.04.20  WAKEFIELD Warehouse23
12.04.20  NANTWICH Civic Hall
17.04.20  SWANSEA Patti Pavilion
18.04.20  NUNEATON Queens Hall
+
27.06.20  MADRID Rock The Night Festival
12-15.11.20  INVERNESS Monsterfest
FM formed in 1984 when singer Steve Overland and his brother, guitarist Chris (both formerly of
Wildlife), teamed up with drummer Pete Jupp (ex-Wildlife and Samson) and bassist Merv Goldsworthy
(ex-Diamond Head and Samson). They were soon joined by Didge Digital on keyboards and by
December of that year had secured a record deal with CBS/Portrait and headed to Germany for a run
of dates with Meat Loaf.
Further tours with Tina Turner, Foreigner and Gary Moore built their momentum and in September
1986 FM released their debut album 'Indiscreet' (featuring the hugely popular single 'Frozen Heart')
to great critical acclaim. The year also ended on a high when they supported the white-hot Bon Jovi
on their 'Slippery When Wet' tour.
For the next nine years FM consolidated their position at the forefront of British melodic rock,
touring extensively as headliners and also joining bands such as Status Quo and Whitesnake on
tours to promote releases such as 'Tough It Out' (1989), 'Takin' It To The Streets' (1991), with Andy
Barnett replacing Chris Overland, 'Aphrodisiac' (1992) and their 'final' album, 'Dead Man's Shoes'
(1995), with new recruit Jem Davis (Tobruk, UFO) on keyboards.
Following a twelve year sabbatical, FM were persuaded to return to the stage for a one-off
headlining slot at Firefest IV, held at Rock City in Nottingham in 2007. The rapturous reception from
the sold-out crowd led to the band making a swift decision to record a new album and, following a
return to Firefest in 2009, they released their much-anticipated sixth studio album 'Metropolis' in 2010
with Jim Kirkpatrick replacing Andy Barnett on lead guitar.
The band haven't stopped since! Headlining tours in the UK and overseas, special guest slots with the
likes of Foreigner, Journey, Thin Lizzy, Heart, Saxon and Skid Row, festival appearances including
Download, Planet Rockstock, Sweden Rock, Graspop, Steelhouse, Frontiers Rock Festival and
Ramblin' Man Fair, plus their first-ever live show in the USA at Melodic Rock Fest 5 in 2018.
When not touring, FM have been busy in the studio. and have subsequently released 'Rockville' and
'Rockville 2' (both 2013), 'Heroes And VIllains' (2015) and 'Atomic Generation' (2018) as well as
'Indiscreet 30' (a re-recorded version of their debut album) and the live CD/DVD 'The Italian Job'.
SYNCHRONIZED
TRACKLISTING
1  Synchronized
2  Superstar
3  Best Of Times
4  Ghost Of You And I
5  Broken
6  Change For The Better
7  End Of Days
8  Pray
9  Walk Through The Fire
10  Hell Or High Water
11  Angels Cried
12  Ready For Me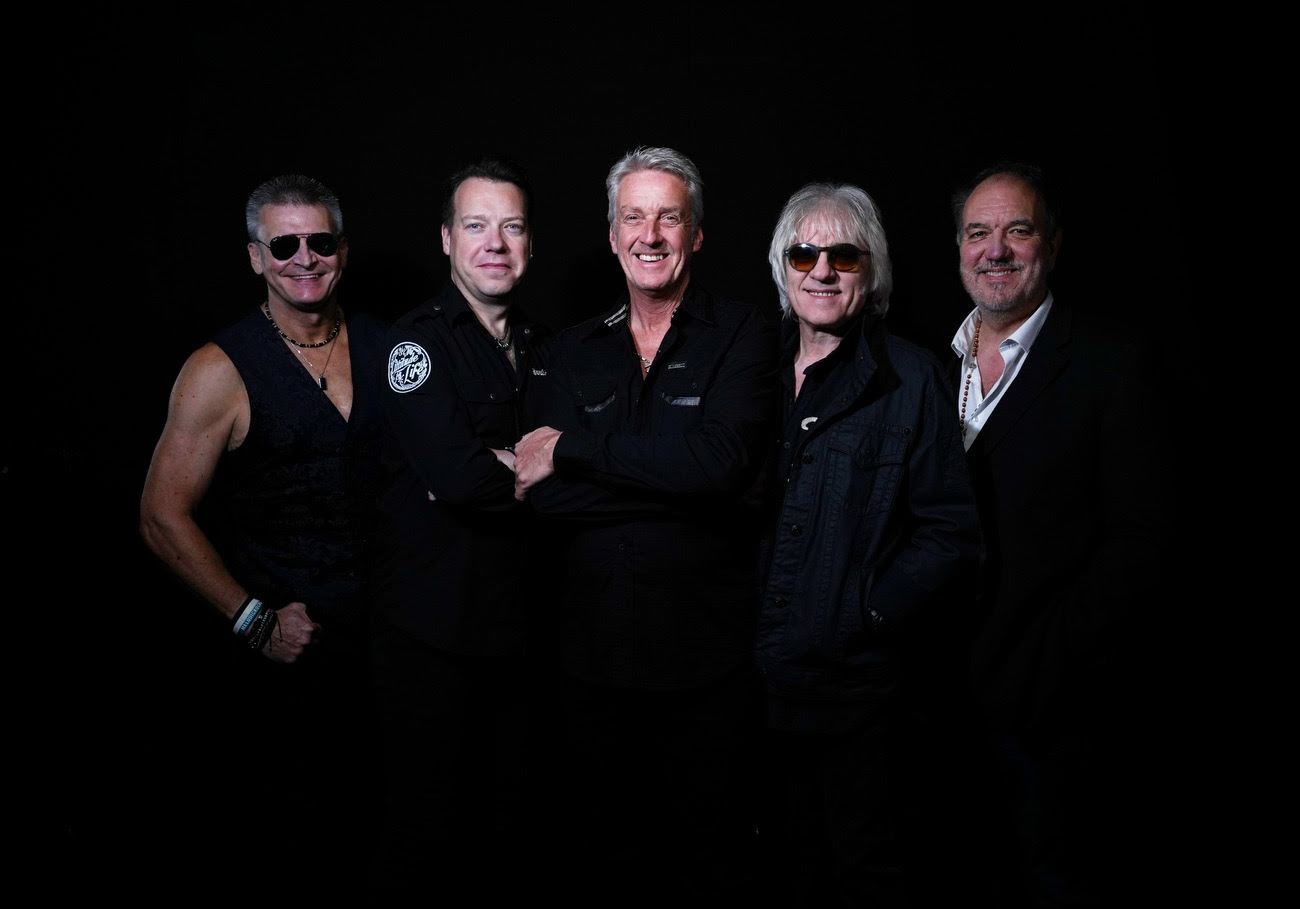 FM
Steve Overland – vocals, guitars
Merv Goldsworthy – bass
Pete Jupp – drums
Jem Davis – keyboards
Jim Kirkpatrick – guitars
ABOUT FRONTIERS MUSIC SRL
Originally founded in Naples, Italy in 1996 by Serafino Perugino and his father Fernando as a
distribution company, Frontiers has developed into one of the premiere independent rock labels in the
world. Synonymous with quality music from across a broad spectrum of rock genres, the company has
worked with multiple genre heavyweights and fan favourites. Aside from providing a home for classic
artists from the 1970's/80's, it also boasts a wealth of young, up and coming talent that, with a savvy
and forward thinking A&R and marketing approach, will be developed into the future of rock and metal.
With a deep commitment to and passion for THE MUSIC and the artists who create it, plus massive
global distribution, sales, marketing and publicity channels, Frontiers is the premiere home for both
established and emerging rock artists.
Head Office: Naples, IT | U.S. Office: Nashville, TN
Subscribe to be alerted when new videos are added:
Follow the 'Newest From Frontiers' playlist on Spotify: