Italian thrash/death metallers Engraver release their debut EP on the 28th of May and Christ what a debut it is. For people of a certain age, you will remember with relish listening to early Kreator, Sepultura, Metallica, Slayer, etc and thinking this is the best thing ever, well settle in for a nostalgic trip as the same rawness and power is evident in the vocals but with the cleanness and crispness of modern recording. Instrumental opener "It Follows" is straight out of an 80's horror film with ominous keyboards and blood-curdling screams that set the tone for what is about to come.
"Desire To Kill" is a throwback to the early thrash days, opening with killer riffs, booming bass, and pounding drums, add vocals reminiscent of Max Cavalera on early Sepultura, and a great solo you have an all-round monster track. "The Last Victim" is about as fast as you can get; a blistering drum beat over some very Slayer style riffs with a thick bass line, the tempo shifts slightly midway through with riffs and bass becoming heavier as a stunning solo round it all off. "Kill You Again" absolutely rips, from the fantastic intro it explodes into a frantic rager with savage drums and cutting riffs, the guitars on this track are off the chain with an amazing solo that drops the song into a brief lull before it blasts back to life with chugging riffs and thumping drums that run to the end.
"Hiding The Curse" closes out the ep in epic fashion with a nine-minute offering that is packed with sharp riffs, heavy bass, and thundering drums, the vocals as they have been all the way through are amazing and feel a little deeper than on the previous tracks giving a more foreboding tone. The guitars once again are phenomenal with a couple of excellent solos thrown in; add to the mix some haunting harmonizing and a fading instrumental outro and you have a quite stunning track.
Conor
"Behind" is out on 28th May and is a definite must-have. These guys are technically proficient and sonically savage, you will not be disappointed
Engraver are:
Giuseppe Fancellu                         Vocals
Marco Scanu                                   Guitars
Santino Derudas                             Bass
Nicola Piras                                      Drums
Riccardo Chessa                             Guitars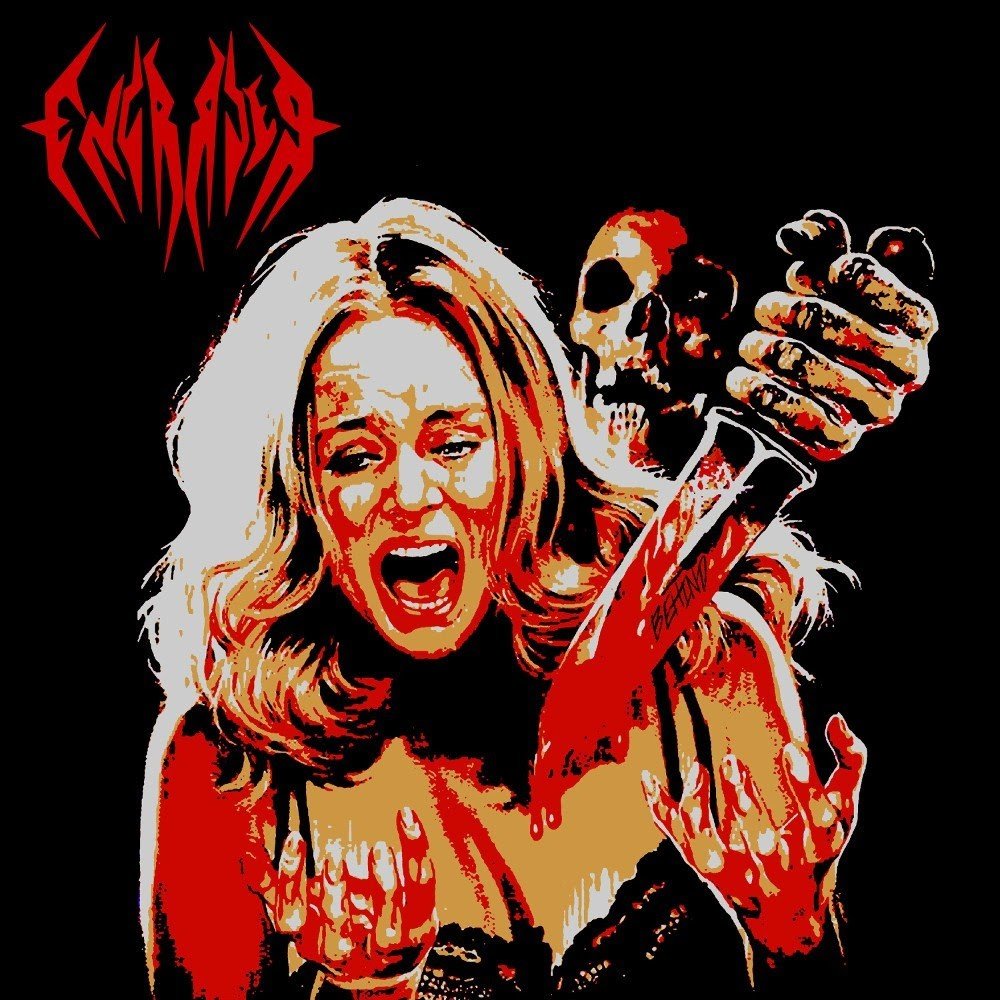 Tracklist:
| | | | |
| --- | --- | --- | --- |
| 1 | It Follows | | 02:06 |
| 2 | Desire to Kill | | 06:13 |
| 3 | The Last Victim | | 04:41 |
| 4 | Kill You Again | | 06:21 |
| 5 | Hiding the Curse | | 09:15 |
Available in all digital platforms HERE
Engraver // Behind // Album Review