Danish death metal combo Eciton are pleased and proud to announce that they have signed with WormHoleDeath for the release of their album "Suspension of Disbelief".
"Suspension of Disbelief" will be out on 06 03 2020 via Wormholedeath/The Orchard worldwide.
Band statement:
"With the signing to WormHoleDeath, Eciton see it as a great opportunity and possibility to get people around the world to hear our music and be better known. Eciton believe that the partners that WormHoleDeath have in Japan and US is great way to get outside the borders of Europe and send Eciton in a new direction. Hopefully it can help us to play more shows around Europe and the rest of the world. "Suspension of Disbelief" consists of 10 oldschool, technically catchy death metal songs that everyone with metal in their ears should hear.. Hopefully Ecitons second release on WormHoleDeath will take place in 2021. From summer 2020 Eciton will be playing shows with the album "Suspension of disbelief"..
Cheers..!" Eciton
1. Demagogue
2. Belief
3. Written awareness
4. Suicide protest
5. Twisted politics
6. Social pacifier
7. Penetrated sorrow
8. Thoughts
9. Estimated effort
10. Toxic Luxury
"Demagogue" Official Video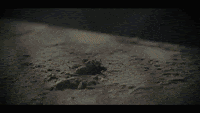 The Danish death metal band ECITON was formed in 2000 by musicians who over the past 12 years had been involved in numerous death metal bands and projects, with the clear intention to play brutal and uncompromising death metal. Ecitons debut album title "Oppressed" was released by french label Adipocere records. After a series of line-up changes, partly because of bassist Soren Maiboes untimely death, ECITON started to write new material which sent them into EarPlug studio. The Recordings were abruptly interrupted when the band once again was stroked by bad luck since drummer Eskil Frantzen tragically died. Shortly after Jesper Frost (Iniquity) joined ECITON and the final recordings to the band's second album "A scent of veracity" took place and ended in the hands of Jacob Olsen at JBO studio who did an awesome job mixing and mastering it. Later that year "A scent of veracity" was released. After a couple of years with live shows, Eciton went back to write material for their 3. Album and at the same time looking for an extra guitarist and a new guy to hit the 4 strings.. 10 sick jawbreaking songs began to show their face and molded into a ECITON form and were recorded at Earplug studio with Thomas Pedersen. Once again it went to JBO studio for mixing and mastering and the album "Suspension of Disbelief" were born and again Eciton startet crawling out of the mount to terrify and conquer the world..
Discography:
Oppressed – 2005 (Adipocere Records)
A scent of veracity – 2010 (Mighty music)