LOVERIDGE IS BURNING
OUT ON VINYL TODAY
ANNOUNCES TOUR DATES
INCLUDING CARNEGIE HALL
WITH JOHN R. MILLER
PHOTO CREDIT: Chad Cochran
Loveridge Is Burning, the sophomore album from alt-country trio DRIFT MOUTH, is now available on vinyl via Wild Frontier Recording Company. The album received praise from everyone to American Songwriter to No Depression to Glide Magazine to Columbus Alive to Adobe & Teardrops.
Also, the band will be commemorating the release by playing a few shows this month including Carnegie Hall with country-folk musician John R. Miller (dates below). In addition, the band's brand new guitarist and bassist will be making their debut as well. In the meantime, you can pick up a copy of Loveridge Is Burning on classic black vinyl here.
"Happy, almost relieved really, to finally have it available after all of the production delays, material shortages, shipping bottlenecks, and uncertainty about shows to promote the release," explains frontman Lou Poster. "The positive aspect for us has been the ability to explore different means of getting the songs out there as digital singles and making some videos. Plus, we've had time to put together a new lineup that can tour and represent the album live. We're not back to normal by a long shot, but this feels like a solid first step in that direction for us."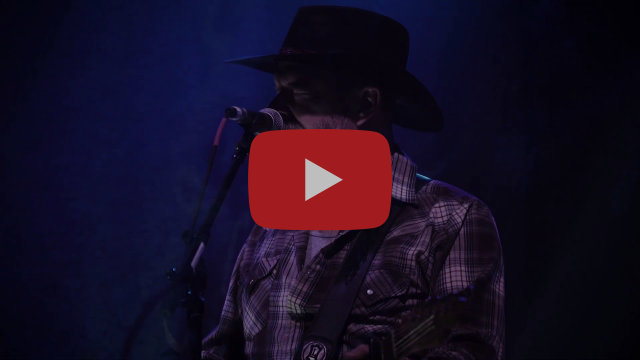 "Tennessee Highway"
Lou Poster is the son of a 3rd generation West Virginia coal miner. A solid work ethic and a healthy distrust of unchecked capitalism is part of his DNA. After fronting the ear-crushing cowpunk band Grafton for nearly two decades, he has decided to explore the more melodic side of his country roots, and the result combines murder ballads that sit neatly beside tales of lost love and disconnection, all from a truly unique perspective. He has the ability to deliver a narrative that can be read on multiple levels and be important and moving no matter the interpretation.

DRIFT MOUTH is Lou Poster (vocals, guitar), Caitlin Kraus (backing vocals, guitar), Nate Brite (bass), and David Murphy (drums).