PRESS RELEASE MASCOT LABEL GROUP/MASCOT RECORDS
 Dragged Under
Reveal Bonus Track, Anti-Christmas Song, "This Holiday"You can watch the video here:
https://youtu.be/cgPfIhbIJU0
"Their blend of chest-beating melodic hardcore, thrashy punk, serrated tech-metal and swaggering punk rock is utterly irresistible." Kerrang
The deluxe version of 'The World Is In Your Way' OUT TODAY via Mascot Records
You can listen to the full album over at Spotify here
Also, check out the videos for Feel It |  Just Like Me | Chelsea | Hypochondria | Riot | Instability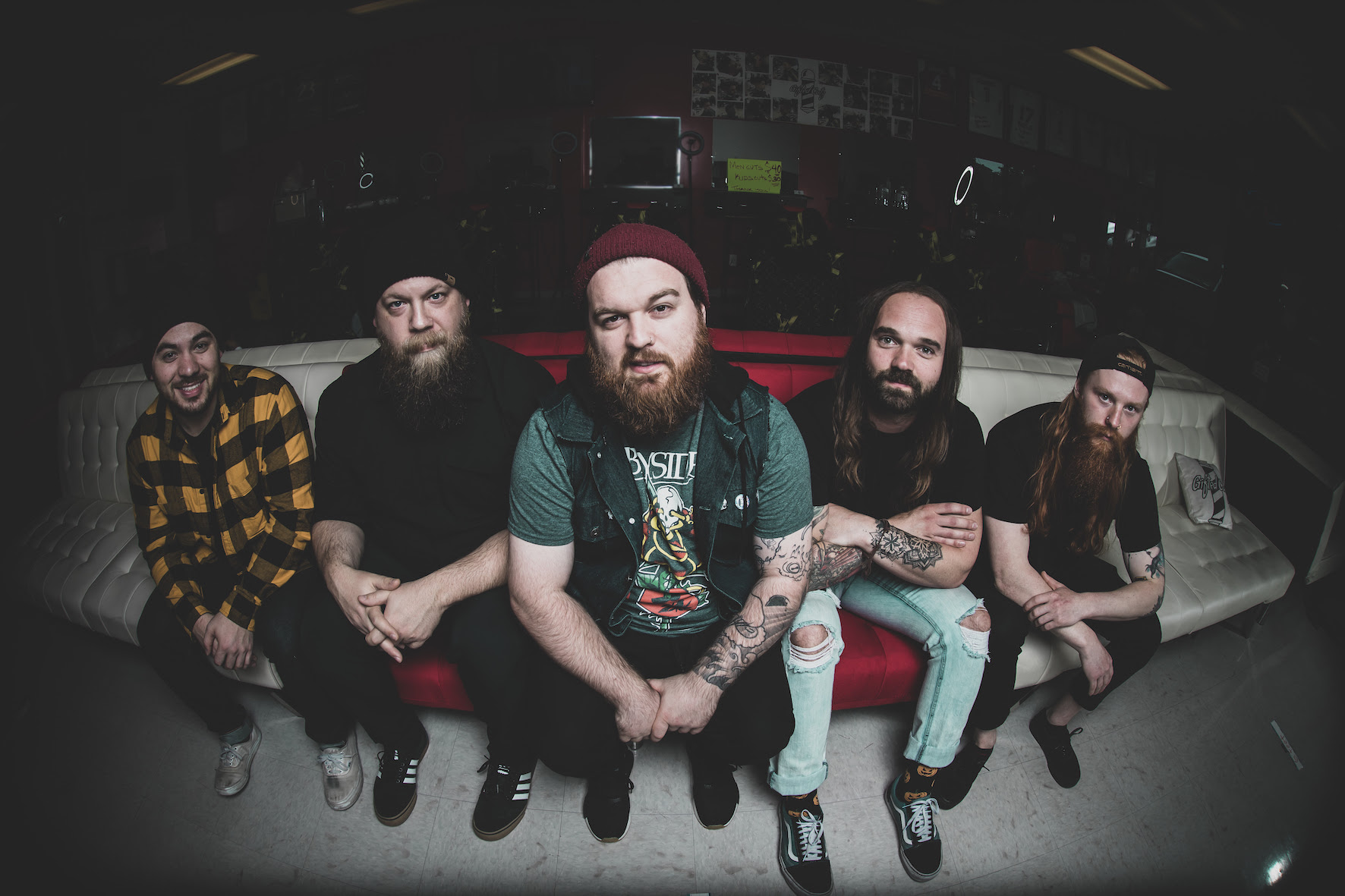 Seattle punks Dragged Under today release the deluxe version of their debut album, The World Is In Your Way via Mascot Records. To celebrate they have revealed their anti-Christmas song "This Holiday," which is a bonus track on the digital format of the release. You can watch the video here
Talking about the song frontman Tony Cappocci says; "This Holiday is our answer to all the super happy Christmas songs that are forced on us year after year. They're all so cheery, and bubblegum, and the reality is that the holidays aren't like that for everyone. A lot of people (especially this year) don't think of the holidays as a great time. Whether they've lost someone, don't have family or money, or just don't like being around people pretending to like each other. I had skipped holidays for years while working my dead-end retail job, and I think it made me a little cold to the holidays. Especially when people come to the mall and only think about themselves while screaming at the retail worker because they didn't have the right toy. We've lost the reason for the season."
They have also announced that they will be supporting The Ghost Inside on the metalcore titans incredible sold out comeback show on 3rd July 2021 at the O2 Academy Brixton, London and will also be playing 2000 Trees Festival on 10 July.
Talking about the shows frontman Tony Cappocchi says; "For many of us, traveling to the UK was always on our bucket list but we weren't sure we'd ever get to actually do it, so to be able to have our music take us to the other side of the world to play festivals we've only ever dreamt of attending is humbling. We can't wait to get over there and check out all that the UK has to offer, and eat beans for breakfast."
The deluxe version of their debut album The World Is In Your Way, with two bonus tracks – 'Just Like Me' and 'Feel It' – via their new home Mascot Records, today. 
Tony Cappocchi [vocals], Ryan Bruce [guitar], Sean Rosario [guitar], Hans Hessburg [bass], and Kalen Anderson [drums] strike an elusive balance between thrashed-up punk, pit-splitting hardcore, technical metal, and hooky alternative.
Tony and Ryan initially cut their teeth in Washington underground favourite Rest Repose and inspired by fellow genre-breakers Beartooth and Cave In, their vision for Dragged Under crystallized. In between touring with The Used and Dead American, they independently unveiled The World Is In Your Way in January this year.  Generating seven million streams to-date, and receiving acclaim from Alternative Press, Rock Sound, Loudwire and more, the group's 2020 full-length debut floods the game with a fresh fire as it tosses and turns amidst emotional extremes.
"Life, social media, the news, and cancel culture can all drag you under," Cappocchi states. "We're embracing the fact the world is trying to pull us down. People may try to stop you from succeeding. They're in your way. Once you get them out of your way, you can truly take over. The only person you can rely on is yourself. There's no minority smaller than the individual."

1. The Real You
2. Hypochondria
3. Roots
4. Here For War
5. Instability
6. Chelsea
7. Covered In Sin
8. Riot
9. The Hardest Drug
10. Feel It
11. Just Like Me