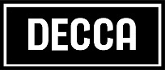 DECCA RECORDS RELEASE
LIMITED EDITION TRANSLUCENT 7" OF
ADAM AND THE ANTS
DEBUT RECORDED SINGLE
 'YOUNG PARISIANS' WITH B SIDE 'LADY'
FEATURING THE ORIGINAL ARTWORK HAND DRAWN BY ADAM ANT
'ANTMUSIC 2024' UK HEADLINE TOUR
PLAYING LONDON'S ROUNDHOUSE ON NOVEMBER 9TH – TICKETS HERE
Nearly 45 years later than the original release, Decca Records today re-release a limited edition translucent 7" of Adam And The Ants debut recorded single 'Young Parisians' with its B-side 'Lady', featuring the original artwork hand drawn by Adam Ant himself. Both singles are also released digitally, the first time ever B-side 'Lady' to be available digitally.
On 26th August 1978, after signing a year-long record deal with Decca Records, Adam and the Ants entered Island studios on Basing Street in Notting Hill to record their debut single Young Parisians and what would become its B-side Lady. Released in October the same year, the A-side was initially a controversial release with the band's fans and critics alike, before a re-release in 1980 shot its way to number 9 on the UK's Official Singles Chart.
Later In his autobiography, Stand and Deliver, Adam explained "I'd chosen the song deliberately to confuse those people who thought we were a punk band".
Alongside the re-release, pop icon Adam Ant announces dates for his UK Tour "ANTMUSIC 2024". Performing his classic chart-topping hits and personal favourites, Adam Ant will be appearing live across the UK throughout October and November 2024. "I'm really looking forward to the thrills and spills of playing live, again.. there's nothing like it !" says Adam. Dates listed below. Tickets are available here – http://BookingsDirect.com
New Wave icons Adam and the Ants formed in 1977 with Adam and a group of friends who had met through auditions and Melody Maker adverts. By 1980, their subversive, ground-breaking sound and iconic fashion had built up a large brigade of loyal fans. The band's main line-up consisted of front man Adam Ant, guitarist and co-writer Marco Pirroni, drummer and producer Chris 'Merrick' Hughes, drummer Terry Lee Miall and bassist Kevin Mooney. Between 1979 to 1981, Adam and The Ants released 3 albums, which all reached the top 10 of the UK Official Albums Chart, including the BRIT Award winning Kings of the Wild Frontier which held the number 1 spot for twelve weeks, and two Number 1 singles in the UK Official Singles Chart, 'Stand and Deliver' and 'Prince Charming'.
Adam Ant launched his solo career in 1982, releasing his debut album entitled 'Friend or Foe'. This album charted at No.5 in the UK Official Albums Chart and earning a Grammy nomination for 'Best New Artist'. Since then, Adam has gone on to produce a further five studio albums most recently, 2013's 'Adam Ant Is The Blueblack Hussar In Marrying The Gunner's Daughter' in 2013'.
2024 UK Tour dates
Fri 18 Oct – CAMBRIDGE Corn Exchange
Sat 19 Oct – SOUTHEND Cliffs Pavilion
Sun 20 Oct – BOURNEMOUTH Pavilion
Tue 22 Oct – BIRMINGHAM Symphony Hall
Wed 23 Oct – GUILDFORD G Live
Fri 25 Oct – LIVERPOOL Philharmonic Hall
Sat 26 Oct – NOTTINGHAM Royal Concert Hall
Sun 27 Oct – CARDIFF New Theatre
Tue 29 Oct – SHEFFIELD City Hall
Wed 30 Oct – YORK Barbican
Fri 1 Nov – GLASGOW Royal Concert Hall
Sat 2 Nov – GATESHEAD The Glasshouse International Centre for Music
Sun 3 Nov – MANCHESTER Bridgewater Hall
Tue 5 Nov – BRISTOL Beacon
Wed 6 Nov – BRIGHTON Dome
Fri 8 Nov – LEICESTER De Montfort Hall
Sat 9 Nov – LONDON Roundhouse
[B-side Artwork]
 Connect with Adam Ant:
Website | Facebook | Twitter / X | YouTube