DASHBOARD CONFESSIONAL 
RETURNS WITH
"ALL THE TRUTH THAT I CAN TELL"
FIRST NEW ALBUM IN FOUR YEARS
LISTEN NOW
WATCH "EVERYONE ELSE IS JUST NOISE" ON JIMMY KIMMEL LIVE (HERE)
AND EMOTIVE 3-SONG PRE-SHOW SET ON JIMMY KIMMEL LIVE (HERE)
"Carraba goes back to his hard-strumming roots, making his most old-school Dashboard-y collection in years"
Rolling Stone
"The most heavily acoustic and personal Dashboard Confessional album in 20 years…it's a clear return to form, but it's not a regression…truly is some of Chris Carrabba's best art."
Brooklyn Vegan
"Several songs that I think are instant hits"
Newsweek
"ATTTICT burns with the bright promise for the future as much as the sepia tones of the past."
Kerrang
Dashboard Confessional released his first album in four years, "All The Truth That I Can Tell" on 25th February.  The record has seen critical acclaimed globally and the band played a special show for Jimmy Kimmel on release which you can view below.
WATCH JIMMY KIMMEL LIVE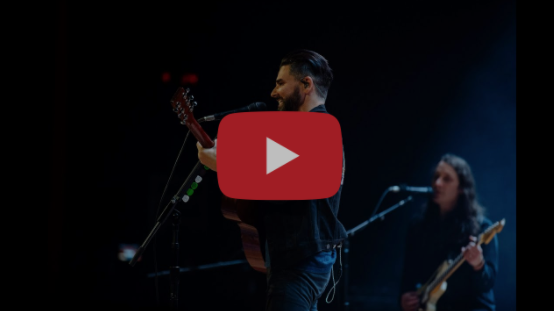 WATCH "BURNING HEART" OFFICIAL MUSIC VIDEO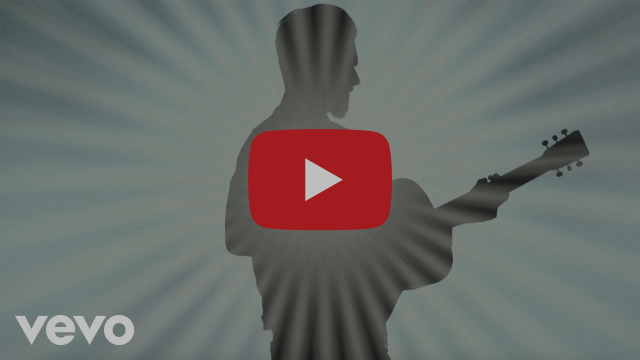 WATCH "HERE'S TO MOVING ON" OFFICIAL MUSIC VIDEO
The first all-new Dashboard Confessional LP in four years, All The Truth That I Can Tell arrives via Hidden Note Records/AWAL.  The album is available in a variety of formats, including digital, CD, cassette, standard black vinyl, and a number of limited-edition vinyl runs on offer exclusively via such retailers as Urban Outfitters, Walmart, Bandbox, and independent record stores. A candid All The Truth That I Can Tell Album Trailer can be viewed now at YouTube.
WATCH OFFICIAL ALBUM TRAILER
JIMMY EAT WORLD & DASHBOARD CONFESSIONAL
THE SURVIVING THE TRUTH TOUR
NORTH AMERICA 2022
MARCH
1 – Oklahoma City, OK – The Criterion
2 – Des Moines, IA – Val Air Ballroom
4 – Wichita, KS – The Cotillion
5 – Fayetteville, AR – JJ's Live
6 – Little Rock, AR – The Hall
7 – Birmingham, AL – Avondale Brewing Company
9 – Louisville, KY – Louisville Palace Theatre
10 – Knoxville, TN – Tennessee Theatre
11 – Pelham, TN – The Caverns
12 – Pelham, TN – The Caverns
14 – Raleigh, NC – The Ritz
15 – Charleston, SC – North Charleston Performing Arts Center
17 – St. Augustine, FL – St. Augustine Amphitheatre
18 – Coconut Creek, FL – Pavilion at Seminole Casino
21 – New Orleans, LA – Orpheum Theater
22 – Houston, TX – 713 Music Hall
OCTOBER
22 – 24 – Las Vegas, NV – When We Were Young #
* DASHBOARD CONNFESSIONAL ONLY
# FESTIVAL APPEARANCES
# # #
All The Truth That I Can Tell was unveiled last year with the inspiring first single, "Here's To Moving On," joined by a "deeply personal" official music video streaming now following an exclusive premiere via Consequence's "Origins," which wrote, "Dashboard Confessional's latest single 'Here's to Moving On' is an exercise in deep, personal honesty. Yet despite the track – and in fact, much of the album it comes from, the forthcoming All the Truth That I Can Tell – being penned months before Chris Carrabba's near-fatal 2020 motorcycle accident, its meaning shifted in the wake of that frightening trauma."
Hailed by Rolling Stone as "vintage Dashboard," the soulfully optimistic "Here's To Moving On" was met by wide-ranging critical applause around the world:
"'Here's To Moving On' is vintage Dashboard, with frontman Chris Carrabba's ever-striving vocals flying atop the racing strum of an acoustic guitar: 'Here's to waking up," he belts on the hook, "Here's to sleeping well for once/Here's to knowing the things/That you wish you could change/Here's to saying you're fine when you're not.'"  – ROLLING STONE
"All The Truth That I Can Tell sees founder and frontman Chris Carrabba returning to his roots while embracing a newfound sense of vulnerability…The stripped back first single, 'Here's To Moving On,' is heavily reminiscent of the band's early days with honesty at its core."  – ALTERNATIVE PRESS
"The optimism that fuels Dashboard Confessional's forthcoming record is ever-so-present in 'Here's To Moving On.'"  – SPIN
"In the uplifting 'Here's To Moving On,' Chris addresses his challenges, and how he's kept on going." – KERRANG!
"'Here's To Moving On' (is) an optimistic track that examines how the simplest of changes can give the most joy." – NME
Written and recorded in the months before COVID, Dashboard Confessional's ninth studio album, All The Truth That I Can Tell is both a remarkable renewal and fortunate step forward for Chris Carrabba. Having ascended great heights over the past twenty years, Carrabba found himself at a distinct crossroads as the last decade came to an end. Running on fumes, unsure if he'd ever release another album, he waited. The songs eventually came, and though the project might've easily come to a screeching halt following a near-fatal motorcycle accident in the summer of 2020, All The Truth That I Can Tell stands among Carrabba's finest, both an achievement of vision and a vital burst of artistic clarity. Produced by James Paul Wisner – who previously helmed Dashboard Confessional's now-classic first two studio albums, The Swiss Army Romance and The Places You Have Come to Fear – the new album is a strikingly potent musical look at Dashboard Confessional through a rediscovered keyhole.
"Honesty was at the heart of the writing process, at the heart of the recording process and at the heart of this collection of songs," Carrabba says. "I had the rare opportunity to be unflinchingly honest. But I think I would have thought in the early days that that would be commonplace. Now, I realise it's some kind of cycle within your life and there's great personal reward in accepting that."
DASHBOARD CONFESSIONAL
All The Truth That I Can Tell
(HIDDEN NOTE RECORDS/AWAL)
Tracklist:
Burning Heart
Everyone Else Is Just Noise
Here's To Moving On
The Better of Me
Southbound and Sinking
Sleep In
Me and Mine
Sunshine State
Pain Free in Three Chords
Young
All The Truth That I Can Tell
LISTEN "All The Truth That I Can Tell"