CRASHDÏET
RUST
new album
out 13.09.19
[Frontiers]
(world ex-Scandinavia)
pre-order / streaming link
new single
IDIOTS
video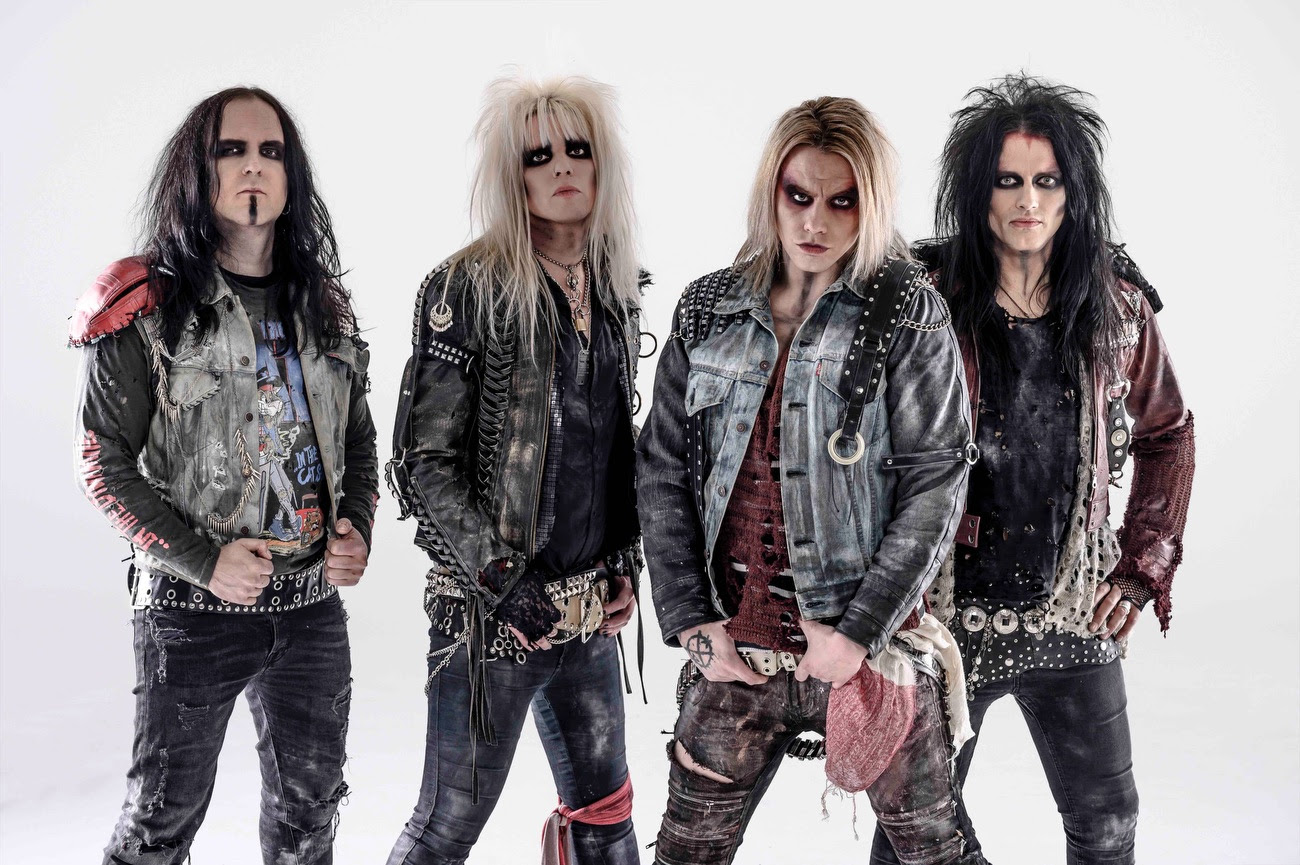 Sweden's own sleaze metal pioneers, Crashdïet, are back with a new album, which is set for release on
13th September via Diet Records (Scandinavia) and Frontiers Music srl (World, ex-Scandinavia).
'Rust' is Crashdïet's first studio album in six years and follows their 2013 effort, 'The Savage Playground'.
It is also the first to feature the band's newest member, vocalist Gabriel Keyes, who joined in 2017.
The album was produced by founder member/guitarist Martin Sweet (apart from two tracks produced by
Eric Bazilian and Chris Laney) and mixed by Chris Laney, who previously worked with the group on their
critically acclaimed 2005 debut, 'Rest In Sleaze'.
The video for new single 'Idiots' is a tribute to the best movies ever made (in the band's own cinematic
opinion), as it turns back time a few decades to revisit the good old days. It was shot by Jimmy Johansson
(Super Lino Puro), who has also recently produced videos for the songs 'We Are The Legion' and 'Reptile'.
RUST
TRACKLISTING
1. Rust
2. Into The Wild
3. Idiots
4. In The Maze
5. We Are The Legion
6. Crazy
7. Parasite
8. Waiting For Your Love
9. Reptile
10. Stop Weirding Me Out
11. Filth & Flowers
TOUR DATES
02.08.19  Brienzersee Rock Festival – Brienz, Switzerland
31.08.19  Hard Rock Hell Sleaze 3 – Sheffield, England
02.10.19  Bastards Club – Osnabrück, Germany
03.10.19  MTC club – Cologne, Germany
04.10.19  Little Devil – Tilburg, Netherlands
05.10.19  De Verlichte Geest – Roeselare, Belgium
06.10.19  Nachtleben – Frankfurt Am Main, Germany
08.10.19  Kufa Kofmehl – Solothurn, Switzerland
09.10.19  Legend Club – Milano, Italy
10.10.19  Orto Bar Ljubljana – Ljubljana, Slovenia
11.10.19  Backstage Concerts GmbH – Munich, Germany
12.10.19  Paunchy Cats – Lichtenfels, Germany
13.10.19  Bahnhof Pauli – Hamburg, Germany
18.10.19  Ravintola Klubi – Tampere, Finland
19.10.19  On the Rocks – Helsinki, Finland
CRASHDÏET:
Gabriel Keyes – vocals
Martin Sweet – guitar
Peter London – bass
Eric Young – drums
ABOUT FRONTIERS MUSIC SRL
Originally founded in Naples, Italy in 1996 by Serafino Perugino and his father Fernando as a
distribution company, Frontiers has developed into one of the premiere independent rock labels in the
world. Synonymous with quality music from across a broad spectrum of rock genres, the company has
worked with multiple genre heavyweights and fan favourites. Aside from providing a home for classic
artists from the 1970s and 80's, it also boasts a wealth of young, up and coming talent that, with a savvy
and forward thinking A&R and marketing approach, will be developed into the future of rock and metal.
With a deep commitment to and passion for THE MUSIC and the artists who create it, plus massive
global distribution, sales, marketing and publicity channels, Frontiers is the premiere home for both
established and emerging rock artists.
Head Office: Naples, IT | U.S. Office: Nashville, TN
Subscribe to be alerted when new videos are added:
Follow the 'Newest From Frontiers' playlist on Spotify: