CAPSTAN share video for 'ABANDON' – WATCH HERE
New album 'SEPARATE' out 23RD JULY via FEARLESS RECORDS
HIGH-RES IMAGE HERE
Florida five-piece CAPSTAN — Anthony DeMario [vocals], Joe Mabry [guitar], Harrison Bormann [guitar], Andrew "Boz" Bozymowski [bass, vocals], and Scott Fisher [drums] — have shared the video for the contemplative and layered song "abandon."
Watch it here or by clicking the image below.
The song kicks off in a measured, sombre tone and steadily escalates to a tension-and-release anthem. The video finds Capstan in performance mode and illuminated by different hues — with plenty of intimate camera angles that capture the emotional heft of the lyrical content.
"It's an outlier," says Mabry about the track itself. "It's the one song on the record that's a classic 'Fuck you about someone shitty I knew who really took advantage of me and treated me poorly."
"abandon" appears on Capstan's second full-length, SEPARATE, out July 23 via Fearless Records. Pre-order it here.
Capstan fire off a high-energy and unique mix of post-hardcore, prog rock, and metalcore, fusing deeply emotional lyrics and melodic choruses with monstrous breakdowns and techy instrumentation. They seamlessly draw inspiration from acts across the genre-sphere to craft their own style. The band has toured across the U.S., Canada, and Europe over the course of their career, supporting Silverstein, Bayside, Trash Boat, Set It Off, and taking part in the final Vans Warped Tour in 2018. They released their debut full-length record, Restless Heart, Keep Running, through Fearless Records in September 2019.
HIGH-RES ARTWORK HEREHowever, as the world locked down in 2020, Capstan took advantage of their time off the road to construct, deconstruct, and reconstruct songs for what would become SEPARATE. They went into the studio with producer Machine [Lamb of God, Fall Out Boy] with one goal in mind: To make a record with no filler and all bangers.
Having recently gone through a divorce, it was a tough time for guitarist Mabry. Most of the songs are about the depression and reflection he experienced during the COVID-19 pandemic.
Despite these darker inspirations, the result is special and a definitive statement for Capstan, something they hope resonates with listeners going through their own struggles.
SEPARATE TRACKLISTING:
1. pretext
2. shades of us
3. take my breath away // noose
4. alone (Featuring Shane Told)
5. blurred around the edges (Featuring Saxl Rose)
6. tongue-biter
7. abandon
8. shattered glass
9. sway  (Featuring Charlene Joan)
10. decline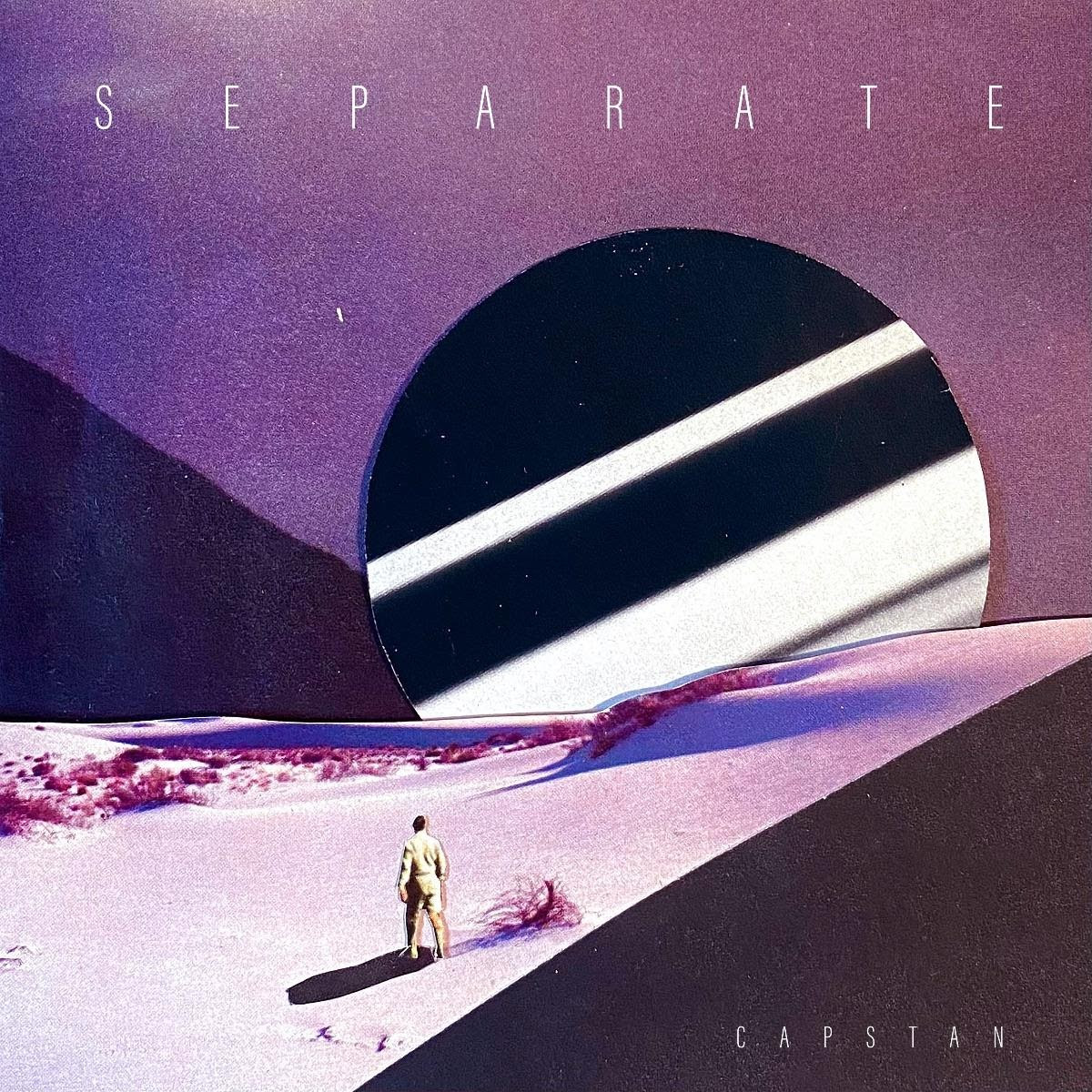 –
CONNECT WITH THE BAND