Candy Dulfer (feat. Nile Rodgers) – Convergency
Today, the celebrated jazz and pop saxophonist Candy Dulfer has released her new full-length album We Never Stop, out now on all digital platforms. To celebrate the release, Dulfer has unveiled a music video for Convergency, featuring Chic guitarist, producer, songwriter, and three-time GRAMMY Award-winner Nile Rodgers, which includes exclusive footage of Dulfer and Rodgers recording the track in-studio. Following previous singles YeahYeahYeah and Jammin' Tonight, which also featured Rodgers, Convergency is a dizzyingly romantic R&B instrumental ballad with jeweled melodic sax work.
Give the people an invigorating beat, some swanky sax uplift, and watch the pain melt away. That's the funky stuff Prince's former top-choice sax player Candy Dulfer and her band specialize in. A solo artist, a songwriter, and in-demand instrumentalist, Dulfer has worked with some of the biggest names in modern music, including Van Morrison, Maceo Parker, Sheila E., Mavis Staples, Lionel Richie, Beyoncé, Pink Floyd, Chaka Khan, and Aretha Franklin, among many others.
Now, after three decades of superstar collaborations and world tours, and chart-topping and high-selling solo career releases, Candy is living proof of the title of her latest album, We Never Stop. Nothing gets in the way of her making funky stuff. We Never Stop features vocals from Candy's rainbow family of a band with lyrics informed by band dialogues and the culture and health crises of the past two years. These include the toll of the pandemic on the music communities and the race horrors that have galvanized a global Black Lives Matter movement.
"This is a personal album—I struggle with the fact that so many people in this world are hurting on so many levels," Candy shares. "The main spirit of this music is to elevate. It feels like it's never been more important to take a stand and not let the hurt and the pain defeat us. That's why I called this album, We Never Stop.'"
Dulfer first rose to fame with her high-profile collaboration with Dave Stewart on the worldwide number 1 smash "Lily Was Here." Her tenure with Prince may be best remembered by his tongue-in-cheek recommendation in the "Partyman" video:. Their collaboration continued over the years with many studio sessions, TV show appearances, award show performances, including the Grammy Awards, and concert tours around the globe, including Candy joining Prince's NPG band as a permanent member for his record-shattering Musicology tour and album.
Today, her determination and passion remain, but her motivations are different. "These days, I play music to, hopefully, inspire younger people. When I was 12, I didn't have many female saxophonists to look up to, and I want to be that person for the next generation of musicians," she says.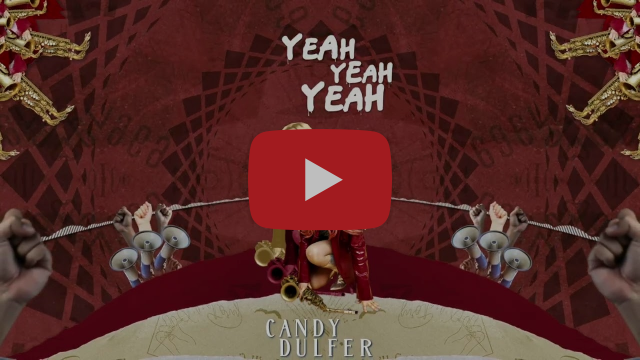 Candy Dulfer – YeahYeahYeah (Official Visualizer)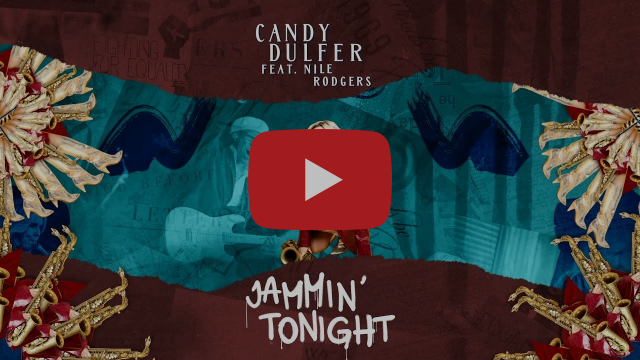 Candy Dulfer (feat. Nile Rodgers) – Jammin' Tonight (Official Lyric Video)
1. YeahYeahYeah
2. Mo' Seats At The Table
3. Jammin' Tonight (ft. Nile Rodgers)
4. Deeper
5. Say Something
6. Raindrops
7. We Never Stop
8. The Walls (ft. Marcus Miller)
9. Perspective (ft. Durand Bernarr, Aron Hodek, Philip Lassiter)
10. Since I Found U
11. Afraid No More
12. No Time For This
13. The Climb
14. Convergency (ft. Nile Rodgers)