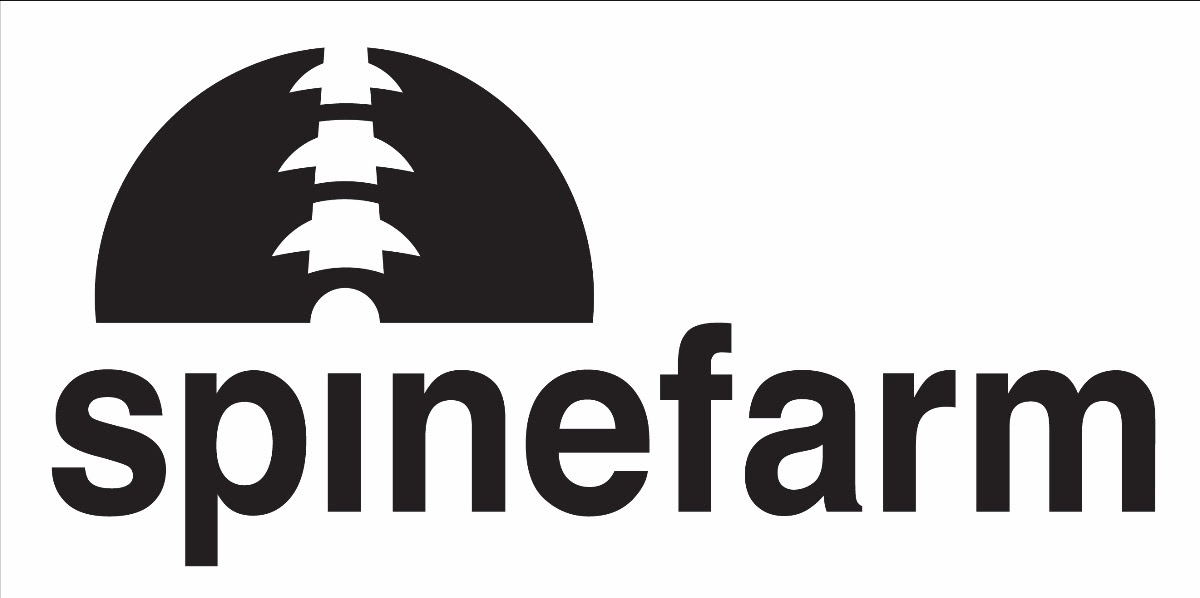 BRKN LOVE SHARE "UNDER THE KNIFE" — LISTEN
Toronto-based alt-rock band BRKN LOVE have released the new single, "Under the Knife," just before their busy U.S./Canadian touring schedule kicks off. Listen here.
After the success of their Vol.1 EP, which featured singles "Dead Weight" and "Like a Drug," and the recent release of "Forever's Enough" off their upcoming Vol. 2 EP, "Under the Knife" once again showcases how well songwriter/frontman Justin Benlolo uses all the tools in his arsenal to firmly position BRKN LOVE in the young, modern rock revolution.
Benlolo says, "'Under the Knife' is our most daring single yet. This song takes everything that people have been familiar with before, injects it with a shot of adrenaline, makes it listen to its older brother's hardcore records and kicks it into a high-speed chase down the highway at 155mph. Needless to say, it's an absolute rager. Lyrically, the song details a toxic relationship in which the people are actually enjoying the pain it brings them. The main character's perspective is one I've never written from before. The character actively admits that the scrutiny and torture is something that is giving his life purpose, and throughout the song it results in him doing anything he can to continue this terrible situation. I felt like although this wasn't a particularly happy subject, it was something different and relatable in many ways.  I hope you enjoy the song! Make sure you turn it up LOUD! Thank you."
"Under The Knife" follows previous singles "Forevers Enough," "Like A Drug," and "Deadweight," which BBC Radio One's Indie Show presenter Jack Saunders called "the new age of rock and roll." You can check out the latest here.
Meanwhile, BRKN LOVE are gearing up to play a number of shows across North America in support of Dead Poet Society and The Blue Stones, while also playing some of their first U.S. headline dates along the way. Starting September 2 in Phoenix, the fall run consists of 37 shows and the excitement for both legs is palpable.
"We cannot wait to hit the road with our friends Dead Poet Society and The Blue Stones this Fall," Benlolo says. "These shows will truly be ones to remember. It's been a minute since we've gone across Canada and we're beyond excited to be with friends. On top of that, we are also playing our very first batch of headlining shows plus dates across the USA with more friends! All these shows will truly be ones to remember and the likelihood of them being off the rails is very high. In conjunction with this tour, we will also be releasing our second LP Black Box, which will make this super special and you can expect lots of new material to be played! It's not every day that you get great, young, up and coming rock bands playing together like this, so you better come out and party with us!"
BRKN LOVE ON TOUR:
WITH DEAD POET SOCIETY:
9/22 — Phoenix, AZ — The Rebel Lounge
9/24 — Dallas, TX — HOB Dallas Cambridge Room
9/25 — Houston, TX — Bronze Peacock
9/27 — Orlando, FL — Will's Pub
9/29 — Jacksonville, FL — Jack Rabbits
10/3 — Detroit, MI — Shelter**
10/5 — Asbury Park, NJ — The Wonder Bar
10/7 — Philadelphia, PA — Dobbs On South**
10/10 — New York, NY — Mercury Lounge**
10/11 — Columbus, OH — The Basement
10/14 — Buffalo, NY — Rec Room**
10/16 — Indianapolis, IN — Hi-Fi
10/17 — Chicago, IL — Beat Kitchen
10/19 — Madison, WI — High Noon Saloon
10/20 — Minneapolis, MN — 7th Street Entry
10/22 — St. Louis, MO — The Duck Room
10/23 — Lawrence, KS — Bottleneck
10/25 — Denver, CO — Lost Lake Lounge
10/26 — Salt Lake City, UT — Kilby Court
10/28 — Spokane, WA — Lucky You Lounge
10/30 — Portland, OR — Polaris Hall
11/1 — Sacramento, CA — Goldfield Trading Post
11/2 — Los Angeles, CA — The Moroccan Lounge
11/3 — Santa Ana, CA — Constellation Room
11/4 — San Diego, CA — House of Blues
**NO DEAD POET SOCIETY
MORE ABOUT BRKN LOVE:
Fronted by the compelling Justin Benlolo, BRKN LOVE have been creating quite the stir since the release of their self-titled debut album. Picking up over 253 million streams to date, with their Spotify monthly listeners peaking at 585k, single "Shot Down" landed at #15 in US Active Rock radio charts, whilst both "Shot Down" and "Crush" reached #5 in Canada's equivalent. Additionally, the band's cover of Bishop Briggs' "River" has become something of a viral sensation. Recorded specifically for a special deluxe version of their debut record, it currently has over 50,000 unique videos featuring the track created on TikTok, boasting over 1.9 billion total views across all user and professionally generated content platforms.  Previous single, "Deadweight," the first new track to follow the band's debut album — went straight in the top 15 at Canadian Active Rock radio and has seen the hype carry overseas, with UK BBC Radio One presenters Dan P. Carter and Jack Saunders both giving the song airtime. Saunders called it "The new age of rock and roll" on his BBC Radio One Indie Show. The follow up "Like A Drug" went Top 5 at Canadian radio, did some damage on the US Active Rock radio charts and garnered the same acclaim overseas as the first.  Meanwhile, amongst all this early success, Justin Benlolo has been picked up by Gibson Guitars to promote the new line of Gibson Guitar Strings.