BOUNDARIES RELEASE DEBUT FULL-LENGTH
YOUR RECEDING WARMTH
OUT NOW VIA UNBEATEN RECORDS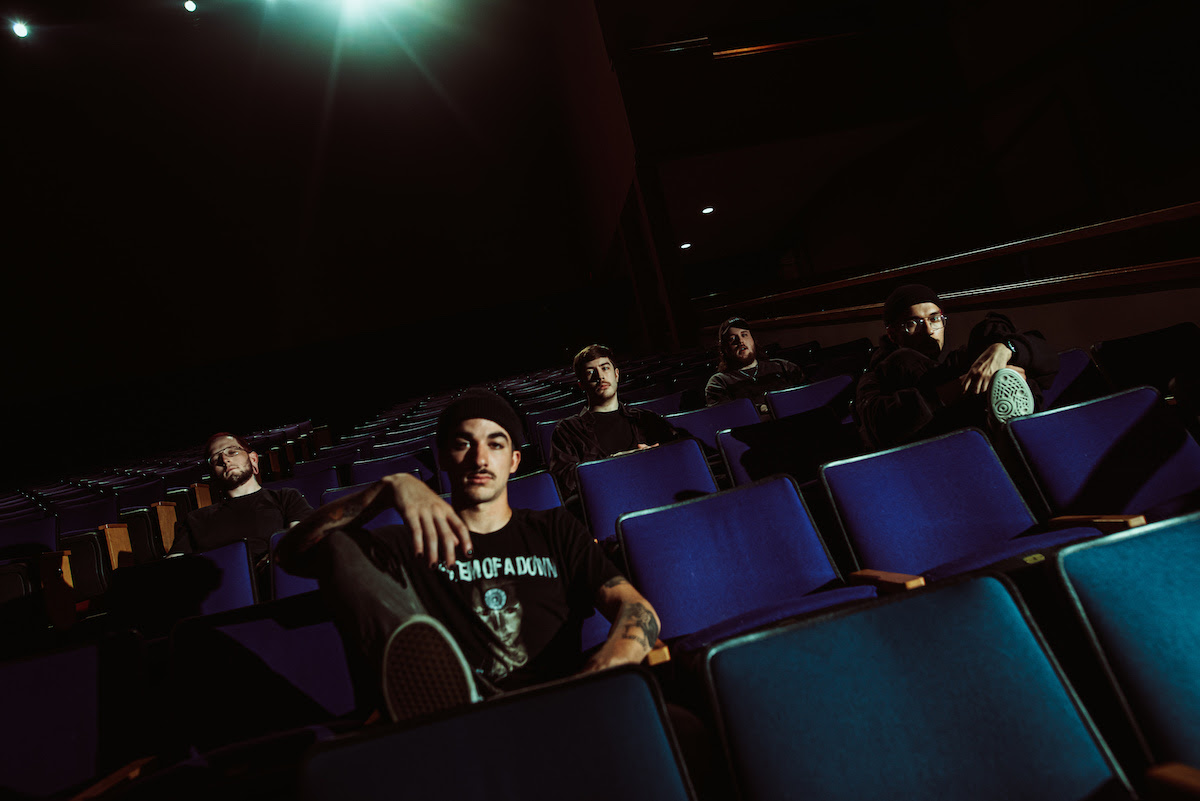 Photo Credit: Errick Easterday
It's actually difficult to believe that Your Receding Warmth is only their debut album. With it, they've proven themselves more than worthy of the excitement surrounding them. Even more exciting is the prospect of what Boundaries might achieve if they can build on the quality of this record going forward. If they do, they may well find themselves held up among some of the best names ever to be considered metalcore. (9/10) – Distorted Sound
Not only a sleeper candidate for 2020's album of the year, but for one of the finest contemporary offerings the genre has had in recent history, Your Receding Warmth is gritty, raw and visceral while still feeling fluid, smooth and—somehow—polished; an astounding, well-rounded and riveting display of sonically perfect metalcore. (10/10) – New Transcendence
Delivering a sound that equally heavy and dynamic, Boundaries have asserted their ability to meld genres and showcase their influences in a way that is uniquely their own. – Knotfest
Your Receding Warmth is a record bristling with vitality, powerful and hard-hitting in its riffs and structures without ever sounding rote and typical. – The Pit
Boundaries have intensified everything about their music for their LP – HEAVY Magazine
As mystical as it is malevolent, it's a towering show of strength from an already killer band just starting to realize their powers. – No Echo
November 13, 2020 – Connecticut metal upstarts,
Boundaries
, released their highly anticipated debut full-length,
Your Receding Warmth
, through the metallic hardcore bastion,
Unbeaten Records
. Recorded with producer Randy Leboeuf at Graphic Nature Audio,
Your Receding Warmth
feels like a long-awaited defining moment for Boundaries and Unbeaten Records and their spreading of ruthless metalcore over the past few years. From building a dedicated fan base over the last few years with their unhinged live performances, Boundaries found their footing with 2019's EP
My Body In Bloom
, and now are out to prove exactly why they're one of the quickest rising metalcore acts in the scene. The record finds the band taking more chances than ever while building upon their inherent ferocity, stories of bleak existence, and the knack for keeping an audience on their toes that has drawn so many people to the band.
Your Receding Warmth
is out now, available to stream
here
and order
here
.
Album Artwork
Tracklist:
1. Is Survived By
2. Fade Away
3.
Carve
4. My Strength
5. Get Out
6.
Behind the Bend
7. Written and Rephrased
8.
I'd Rather Not Say
9. One Moment From Disaster
10. Your Receding Warmth
11. From the Departed, Dear or Otherwise