BLOOD YOUTH
PRODUCE THEIR OWN BEER 'VISIONS OF ANOTHER ALE' IN COLLABORATION WITH NORTHERN MONK
TO PLAY INTIMATE SHOW AT BREWERY
Who had BLOOD YOUTH producing their own beer on their bingo card for 2021? Well, the contemporary metal four-piece are happy to announce their collaboration with the excellent NORTHERN MONK Brewery this November. BLOOD YOUTH will be playing a special intimate show at the Brewery in Leeds on Thursday 25th November, alongside a set from the Slam Dunk DJs.
The band are also announcing the production of their own IPA, 'Visions of Another Ale', which will aim to reflect the mood of the band's recent, highly acclaimed surprise album Visions of Another Hell. With Visions of Another Hell's sonic contrast reflecting on a time when the band felt comfort in torment, BLOOD YOUTH wanted to recreate that experience with a beer that manages to find a little bit of lightness in the dark as well.
'Visions of Another Ale', the blackest black IPA NORTHERN MONK have ever brewed is surprisingly light and smooth – dehusked Carafa Special III malt keeps roast and astringency to a minimum – providing a mellow platform for Idaho 7 and Sabro's cocktail of pineapple, young coconut, and lime. 240g/l of fresh pineapple split between mid and post fermentation amps up the tropical notes of the hops and keeps the fruit flavour and aroma vibrant.
Speaking on the collaboration, NORTHERN MONK say: "Northern Monk and Blood Youth were born at a similar time in a similar place. We made beer, Blood Youth made music… In 2021 our journeys have been given the opportunity to unite again. Building on a history of celebrating the best of the North's rock and metal scene, we're delighted to welcome them to the Patrons Projects series, taking the gold edition of our Northern sounds project. The resulting beer is a heavily hopped, tropical, Imperial Black IPA. A fitting tribute. Not just celebrating with a beer, we're stoked to welcome the band to play at our home and original brewery on the 25th of November."
Chris Pritchard (guitar, Blood Youth) adds: "I never actually thought we'd ever have our own beer, and thanks to Northern Monk we can now tick that off the list. We've been working closely with the beer scientists behind the company coming up with unique ideas and our own creative spin on what we think represents the dynamics of the band, and also across our new album Visions Of Another Hell. There's a lot of evil, a lot of negativities. But without the negative, there will never be a positive. So, we made the creative decision to make this IPA the blackest of the black, but bringing everything back up with the tropical/pineapple aromas. We discussed a few different approaches but after months of going back and forth, we finally created something beautifully evil. Behold, the first Blood Youth beer. Our Visions Of Another Ale. Drink responsibly."
Tickets for the band's intimate show at the brewery in Leeds are out now and can be purchased here. However, tickets are free for anyone who pre-orders a physical copy of BLOOD YOUTH's new album Visions of Another Hell, which can be purchased here.
Details on the IPA:
| | |
| --- | --- |
| Beer Style | Tropical Imperial Black IPA |
| ABV % | 9.0% |
| Malts | Pale, Munich, Flaked Oats, Dextrin, Special B, Carafa Spezial III |
| Hops and/or Adjuncts | Mosaic, Idaho 7, Sabro, Citra |
| Ingredients | Malted BARLEY (GLUTEN), Pineapple, OATS (GLUTEN), Hops, Yeast |
| IBU | 35 |
| EBC | 70 |
| Alcohol Units | 4.0 |
| Target Aroma | Primarily pineapple, backed up with coconut, lime, other tropical fruits, milk chocolate, liquorice, currants. |
| Target Taste | Pineapple chunks, bounty chocolate, lime, tropical fruit juice, fruit cake |
| Target Mouthfeel | soft, full |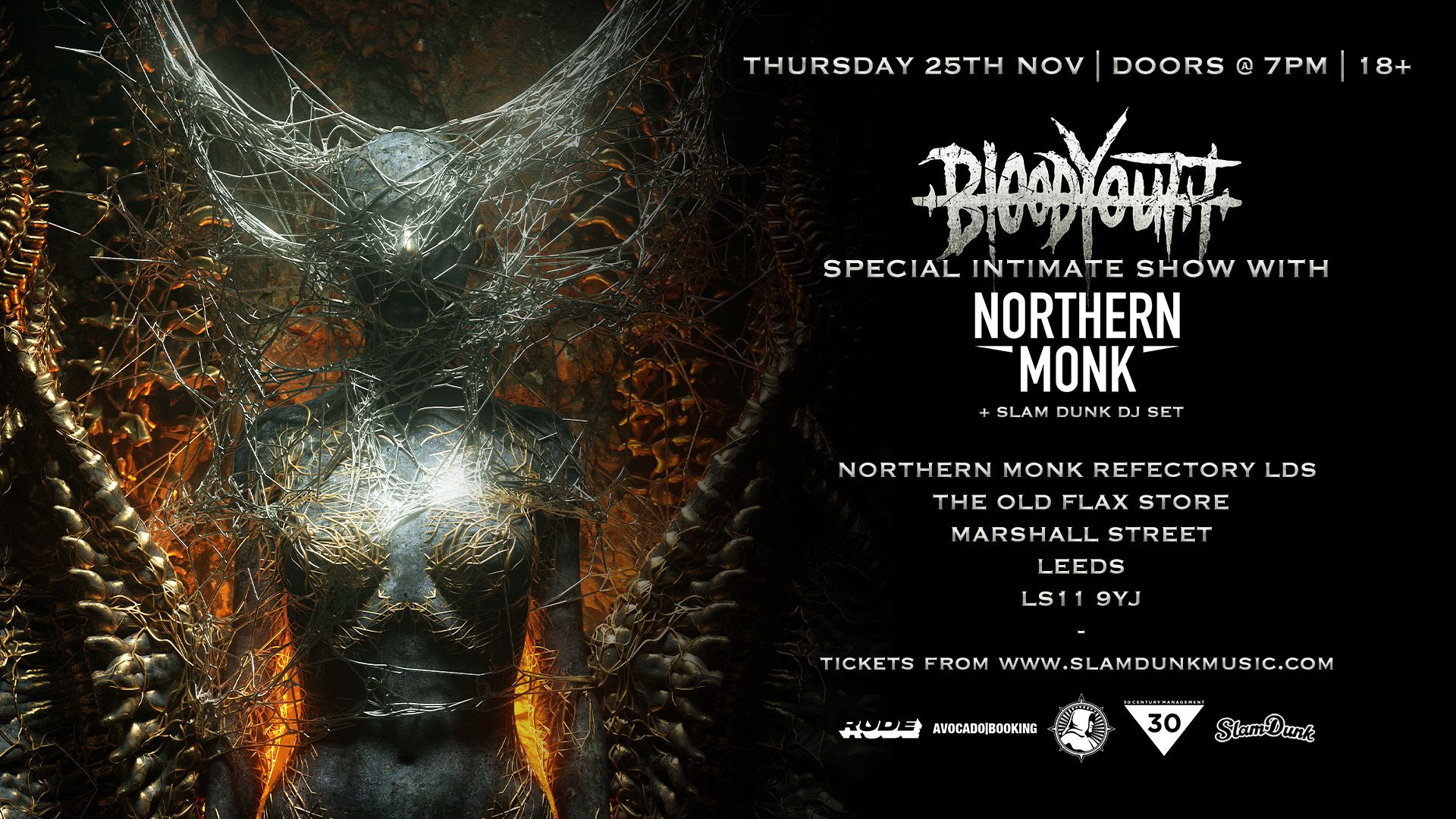 BLOOD YOUTH will also be touring the UK next year with CANE HILL. Tickets for that can be bought
here
.
21.02 Glasgow, G2
22.02 Manchester, Rebellion
23.02 Leeds, Key Club
24.02 London, Underworld
25.02 Southampton, Joiners
26.02 Bristol, Exchange
27.02 Birmingham, Mama Roux's