BLOOD COMMANDRELEASE NEW ALBUM "WORLD DOMINATION"
OUT NOW VIA HASSLE RECORDS
UK TOUR WINTER 2023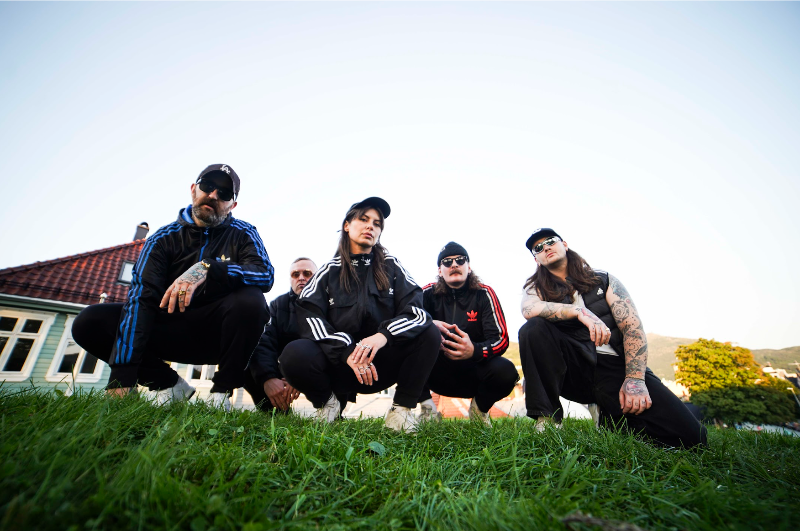 BLOOD COMMAND By Marcello Riffo
Bergen, Norway- Blood Command are back with their brand new studio album World Domination which is out now via Hassle Records. Listen to the record in full – HERE.
"World Domination" is 20 rapid bursts of every side the band has to offer. Infectious grooves, blast beats, singer Nikki Brumens powerful screams and riot grrrl chanting,  techno interludes and that delicate side which lulls you into a false sense of security before ripping into the listener once more.
The record dives into unrequited love, the hatred of the unjust, the power of faith and the darkness of the abyss and never giving up on trying to climb out of it.
"Like various underground religious groups throughout history, Blood Command's ever growing following, The Awaketeam, is rising around the globe, and we are not stopping until World Domination. So keep your eyes peeled for purple shrouds, three stripes and black and white sneakers."
This is Blood Command at its most interesting. Come and be a part of the movement.
The band will head to the UK for a headline tour in support of the new album 'World Domination' this Winter. The see will see them take in 8 dates around the UK, ending in London's Iconic, 100 Club.
Full dates below:
1st December Rough Trade, Bristol
2nd December The Flapper, Birmingham
3rd December Deaf Institute, Manchester
4th December Attic, Glasgow
6th December Cluny 2, Newcastle
7th December Rough Trade, Nottingham
8th December The Mood, Cardiff
9th December Joiners, Southampton
10th December 100 Club, London
Tickets on sale now
World Domination Track Listing:
The Band With The Three Stripes
Heaven's Hate
Valley Of Hinnom
Forever Soldiers Of Esther
Stay Awake
Bare Witness
The Plague On Both Your Houses
…In The Shadow Of Deaf
Welcome To The Next Level Above Human
It's Not Us, It's Them
Hate Us Cause They Ain't Us
Keep My Seat Warm
Burn Again
Decades
Reap What You Sow
Blue North
Holy Unblack
World Domination
Losing Faith
Tetragram
"World Domination" is Produced by Yngve Andersen, Engineered and mixed by Simon Jackman and Mastered by Dag Erik Nygaard. Artwork by Robert Høyem. Recorded at the Ranch, Southampton, UK and SpaceKraft, Bergen Norway.
Previous singles:
The Plague On Both Your Houses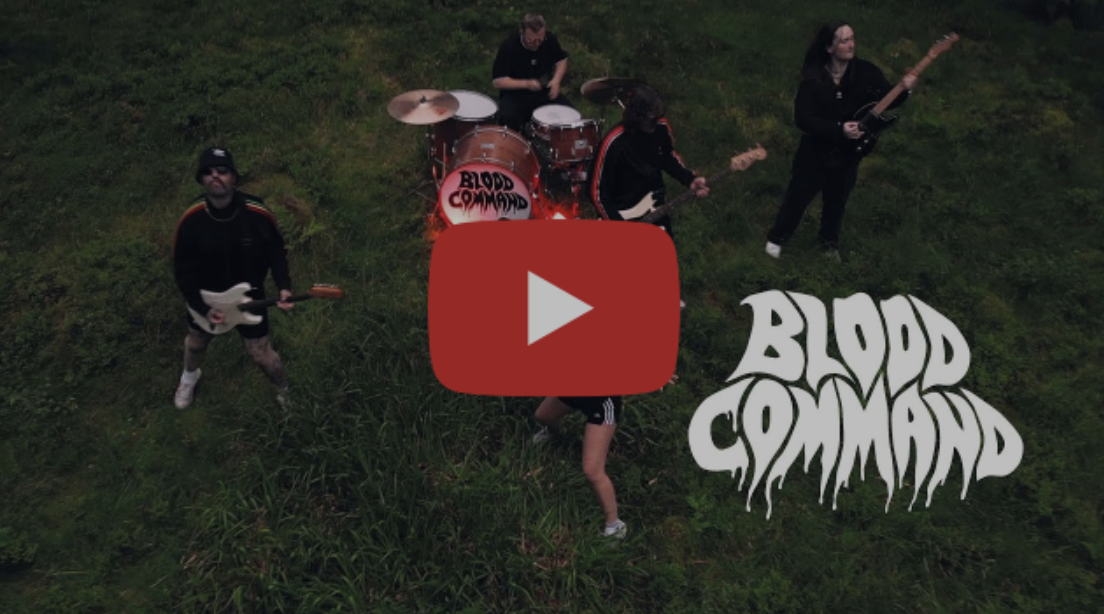 'World Domination'

 'Decades'
 'Losing Faith'
"World Domination" is released 29th September 2023 on UK's Hassle Records and Norwegian Loyal Blood Records.