So when the name Ayron Jones was put across my desk as a potential review I have to admit, I was none too aware of Mr. Jones. By the time the intro to the opening track had kicking in, he had my full attention. 
Not what I was expecting, Jones embodies everything you'd expect from a young African American guitar player in these times, angst-ridden, passionate songwriting that pulls from influences and life experience that is dripping in emotion. Jones delivers his songs with the sharpness of RATM/Audioslave, The Fever 333, Hyro The Hero, and the man himself Jimi Hendrix all rolled into one. There are no barriers here as to where musically one song starts and what kind of formula it should follow, instead, you get an ethereal and instinctive approach to the songwriting that just rips at your very core. 
You can tell Ayron has lived a life that so many will never know or fully understand, his song-writing is as raw as you will get, brutally honest and it cuts like a knife. All of this done with the musicality that will bring you to your knees, bitching melodic quality, and a production that allows you to feel that air hit you right in the chest as if you are standing only feet from his 4×12. The angst transfer across the airwaves does not detract at all from the ear on the ear melodies that embrace you, so if you are so inclined that melody is your thang rather than the message in the music, then Child Of The State will deliver in abundance. 
You will be singing along with these highly addictive tracks on your very first spin, (Spin, remember those days?) The guitar work is sublime and you await each and every track with a level of anticipation rarely experienced these days just wondering where Ayron is going to take you next. 
Ayron Jones is a breath of fresh air, steeped deep in his Seattle roots, you get nuances of various artists who may have inspired him across these twelve tracks, with a vocal delivery that would put most to shame it should be said also, Child Of The State is a statement of intent, but one that Jones simply takes in his stride. 
Ayron Jones is an artist that has to be on your radar, and Child Of The State could just be one of your albums of the year,  so take it for a spin, see where you end up. 
Ayron Jone's debut album Child Of The State is out now via all purveyors of fine music. LISTEN HERE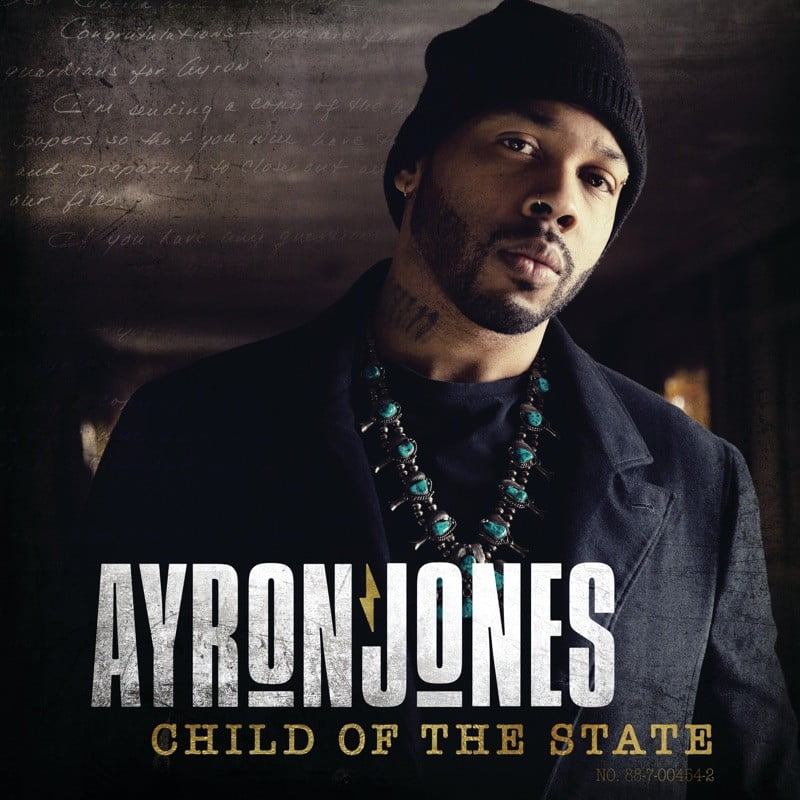 Tracklist: 
01 Boys from The Puget Sound
04 Baptized in Muddy Waters
He will next be performing at Love Rocks NYC live from The Beacon on June 3rd alongside such acts as Jon Bon Jovi, Gary Clark Jr., and Sara Bareilles among others. Jones has also been announced to play notable upcoming festivals including Louder Than Life, Blue Ridge Rock Festival, Aftershock, Shiprocked, and Download Festival 2022 among others. For updates on Jones and additional tour dates visit https://ayronjonesmusic.com/.
Ayron Jones // Child Of The State // Album Review