PRESS RELEASE MASCOT LABEL GROUP/MUSIC THEORIES RECORDINGS
AYREON
Reveal Mini-Movie For 'Daniel's Descent into Transitus'
ft. Tom Baker (Doctor Who) & Simone Simons (Epica)Watch the video here:
https://youtu.be/ozmTXh2CBWw
"Spinetingling…(an) epic feast"
Metal Hammer
"Brilliant" Prog
"This is just an outstanding piece of work; the music is dynamic, intricate and spectacular…Utterly brilliant." Powerplay 10/10
"Transitus is truly a journey of an album and a refreshing change of pace in the AYREON discography." – Distorted Sound Magazine – 9/10
"Transitus is one hell of a ride that Arjen has unleashed." – Echoes & Dust
Also watch the videos for:
Talk of the Town |  'This Human Equation' | 'Get Out! Now!' | 'Hopelessly Slipping Away'
New Studio Album: Transitus OUT NOW
You can stream the album via Spotify HERE
Last week
Ayreon 
released a brand-new studio album 
'Transitus,' 
via 
Music Theories Recordings
to rave reviews and to celebrate they have revealed the official video for 'Daniel's Descent into Transitus' which you can watch 
here
Talking about it Arjen Licassen says; "And finally the official video… the most outrageous mini-movie I ever made! Welcome to the mystical realm of Transitus with Simone Simons as the Angel of Death, Tommy Karevik as Daniel, Marcela Bovio and Caroline Westendorp as the Furies… and Listen to my Story!"
Transitus is built around an entirely new story, not connected to the Ayreon universe although as always it does have some subtle links. The sci-fi theme makes way for a gothic ghost story set (partly) in the 19th century with elements of horror and the supernatural. It's on a dark thunderous night where our story of Abby and Daniel begins.
Transitus is narrated by one of the most iconic and recognizable voices in sci-fi history, most known from his eight-year stint as Doctor Who, Tom Baker. "I was looking for a real storyteller with a mature, deep, warm voice. As a kid, I was a huge Doctor Who fan and my favourite doctor was Tom Baker. I couldn't believe my luck when he agreed to do it! We went to the UK to record him, and it was one of those unforgettable experiences."
As with any Ayreon album, it is an explosive and expansive affair and features Tommy Karevik (Kamelot) as Daniel and Cammie Gilbert (Oceans of Slumber) as Abby. The all-star cast also features Simone Simons (Epica), Dee Snider (Twisted Sister), Joe Satriani, Marty Friedman, Johanne James (Threshold), Noa Gruman (Scardust), Marcela Bovio (MaYan), Caroline Westendorp (The Charm the Fury), Paul Manzi (Arena), Michael Mills (Toehider) and Amanda Somerville (Avantasia, Trilium) amongst many others.
Through all the extravaganzas that flow through his discography, Transitus is Lucassen's most ambitious work yet, "This is without a doubt the most cinematic and outrageous album I've ever done," he affirms.
Transitus is accompanied by an amazing graphic novel drawn by the renowned artist Felix Vega. "Because Ayreon's music is so visual, I've always wanted to do an Ayreon graphic novel/comic book," he says.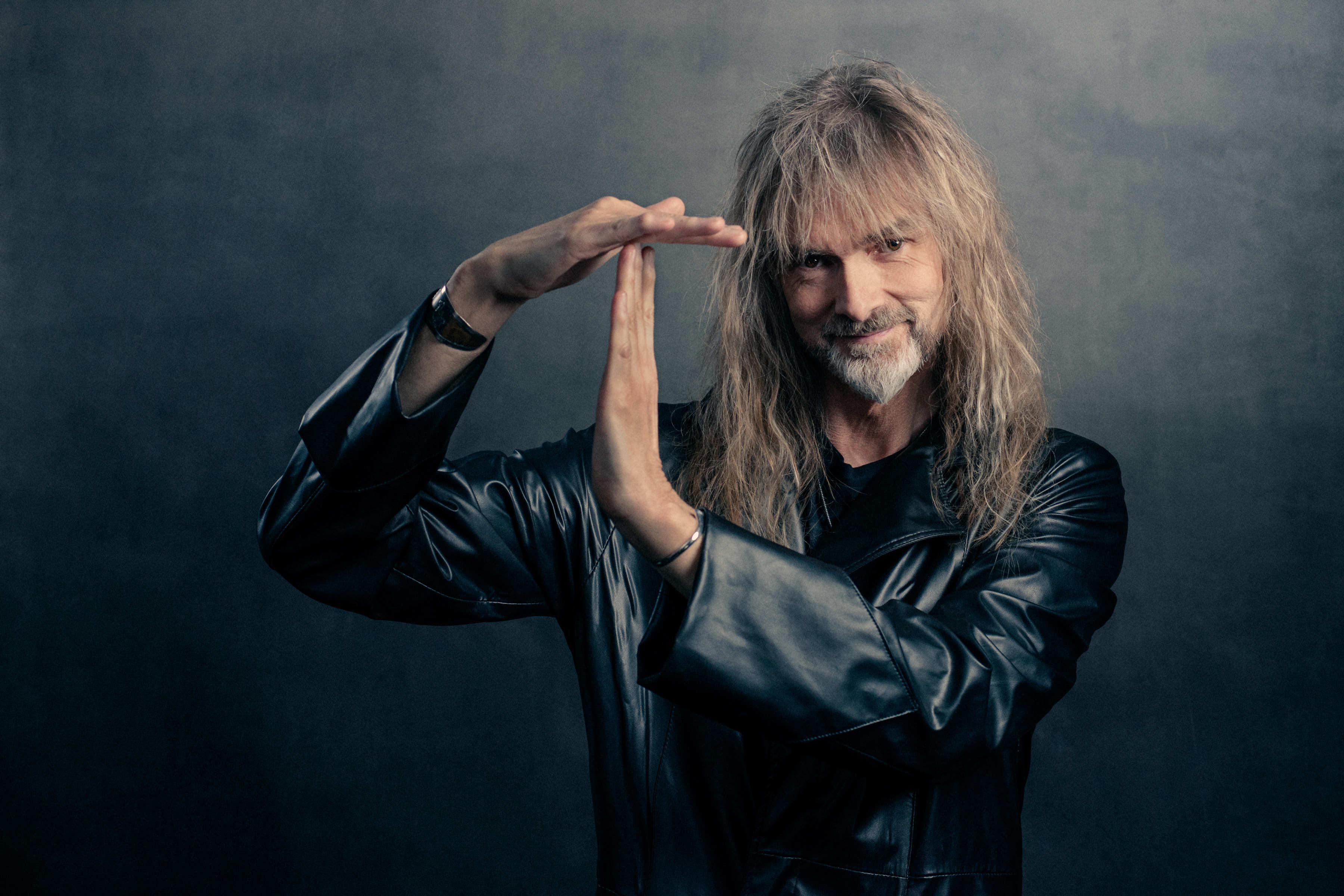 Track Listing
CD1
01. Fatum Horrificum (A] Graveyard, B] 1884, C] Daniel And Abby, D] Fatum, E] Why?!, F] Guilty)
02. Daniel's Descent Into Transitus
03. Listen To My Story
04. Two Worlds Now One
05. Talk Of The Town
06. Old Friend
07. Dumb Piece Of Rock
08. Get Out! Now!
09. Seven Days, Seven NightsCD2
01. Condemned Without A Trial
02. Daniel's Funeral
03. Hopelessly Slipping Away
04. This Human Equation.
05. Henry's Plot
06. Message From Beyond
07. Daniel's Vision
08. She Is Innocent
09. Lavinia's Confession
10. Inferno
11. Your Story Is Over!
12. Abby In Transitus
13. The Great Beyond