Australian death metal band Deliquesce release
Cursed With Malevolence on DAZE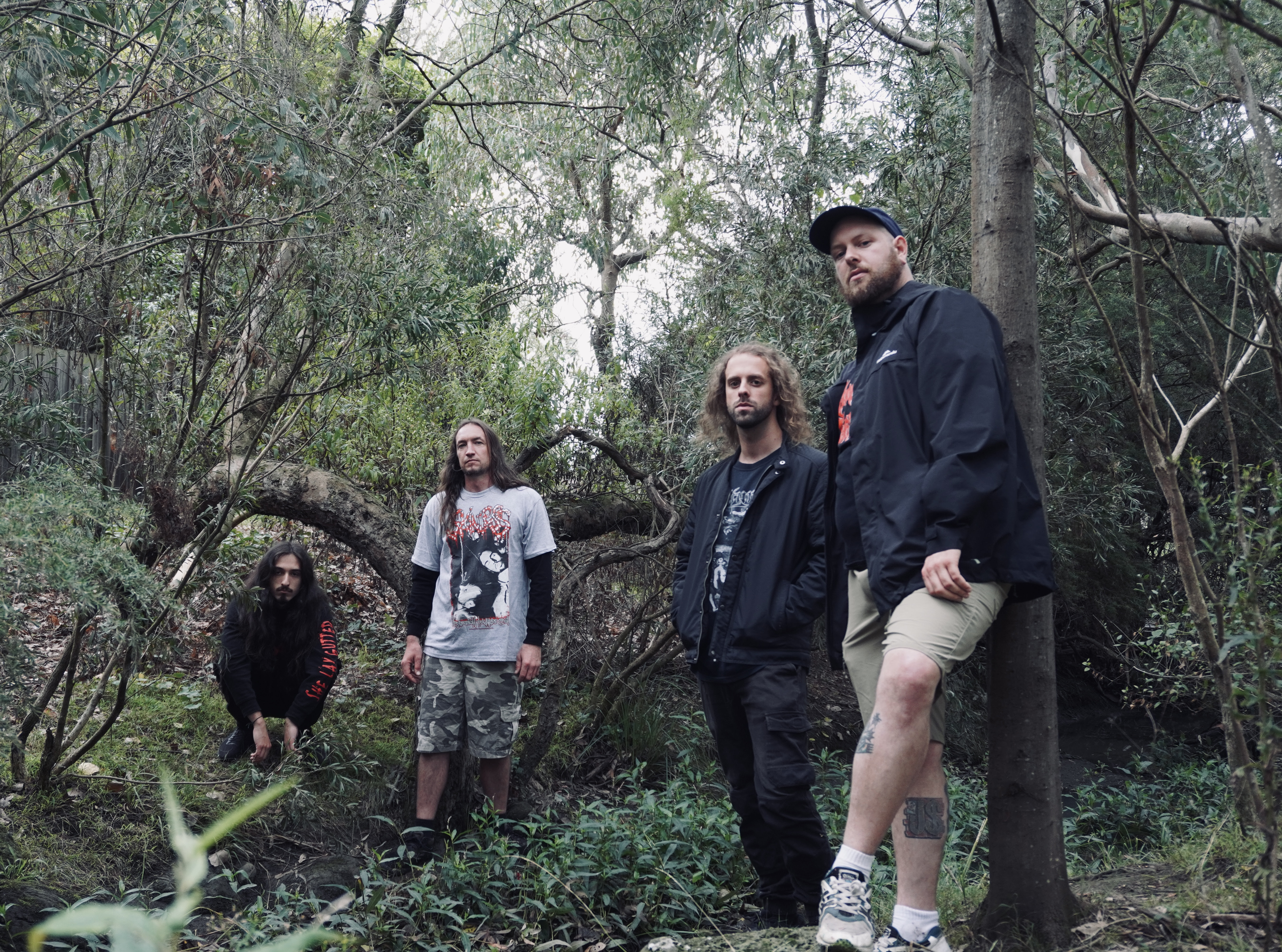 Photo Credit: Susan Evans
"Within Cursed With Malevolence, Deliquesce have been able to curate a fantastic meld of death metal genres to create an exciting & modernistic look at the classic death metal sound."
– Rock N Load
"Cursed With Malevolence is a promising debut with interesting songs and razor sharp musicianship." – Heavy Music HQ
Today, Australian death metal band Deliquesce released their new album Cursed With Malevolence on DAZE. Across the seven tracks on the record, the band's brutal and frenetic sound is met with deep technical prowess. Originally formed in 2019, Deliquesce made their debut in April 2020 with the EP, Engineered Frailty. Setting out to make death metal with hardcore roots, the band looked towards bands like Suffocation and Disgorge for inspiration. On Cursed With Malevolence, the songs are dense with head-banging melodies parted by electrifying guitars. The lyrical content on the record focuses on how humanity has led to the destruction of the world through tension and division. The album was self-produced and mixed by guitarist Adrian Cappelletti at his studio in Melbourne, Australia.
Cursed With Malevolence is available on vinyl now though DAZE with an exclusive bone colorway through Maggot Stomp, and can be streamed HERE.
Deliquesce is Adrian Cappelletti – Guitars, Armando Wall – Bass, James Cooper – Vocals and Ricki Merewether – Drums.
Cursed With Malevolence Tracklist:
1. Voiceless Slaughter
2. Hostile Contagion ft. Nathan Cooper
3. Sectarian Divide ft. Jim Beach of Pyrexia
4. Invasive Biopsy
5. Atrocities of Life
6. Vile Spectres
7. Time Decays ft. Cecilia Keane of Algor Mortis
Upcoming Shows:
December 16th – Melbourne, VIC @ The Bendigo Hotel (Record Release)
w/ Pulverised Cranial Matter, Bifurcation , Algor Mortis, Headless Death, Hematemesis