ATTAWALPA
DEBUT ALBUM 'PRESENCE' OUT 07 OCTOBER 2022
NEW TRACK 'LOOK AWAY' OUT NOW
LIVE AT ALL POINTS EAST ON SUNDAY 28 AUGUST
SCORE AND SOUNDTRACK FOR LENA DUNHAM'S FORTHCOMING FILMS 'SHARP STICK' AND 'CATHERINE, CALLED BIRDY'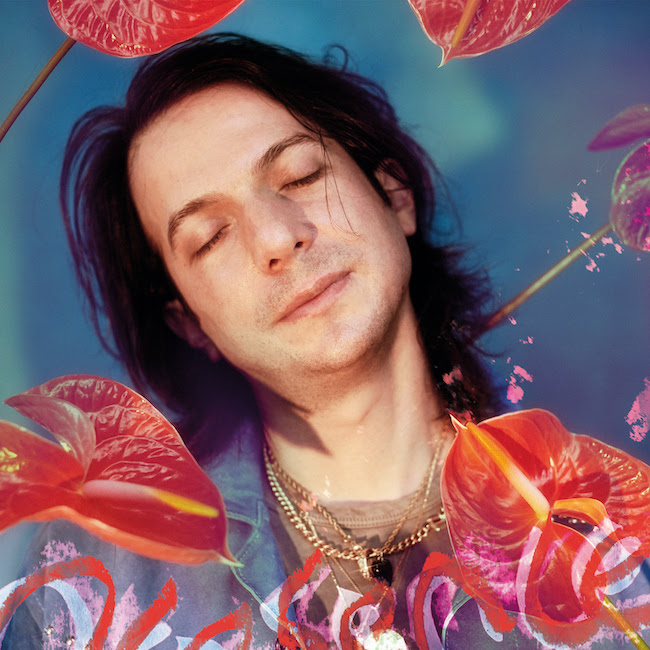 Attawalpa, a.k.a British Peruvian musical maven Luis Felber, has announced the release of his debut album 'Presence' on 7th October 2022.
Attawalpa, who recently supported The Rolling Stones at Hyde Park, will perform at All Points East on 28th August.
Today, he's shared 'Look Away', the new single taken from the upcoming record. "Lyrically, it comes from a feeling I would (and still do) tackle in my day-to-day: the inability to express my feelings in the moment, the inability to say no when I want to say no. It's a work in progress and people are complex. To sail through life, we have to be honest with our feelings as we get them. Dealing with dissociation most of my life, I find this song to be a good reminder and it all falls under the album title 'Presence'. We are not alone and all we have is our ability to make choices".
The single is accompanied by a video directed by Ralph Fuller. He explains: 'The video is a cinematic exploration of the edges of the UK. With an idea in place, I thought it would be interesting to film Luis up against the WW2 pillboxes and defence systems. I knew we could experience them sculpturally and that we would find interesting forms on the beach. But it's exciting when concepts are revealed in the process. There's a lot of history in the area, with ancient settlements, island defences and fossilised creatures. Cameraless 'scratch film' was superimposed over the top, containing bits of petals and leaves collected from the local area. I quite like the idea that Attawalpa has outlived these old military installations. And is someone from the future. 'It's funny how things get screwed up, tired and stuck in the mud'.
Luis adds: "Ralph and I spoke on the phone for a day about this performance concept and I got pretty fired up for it. So, by the time I had picked him up in my car with all the gear and we'd driven down to Kent, I was ready to just sink into this beautiful forgotten UK landscape. I feel that the eroding WW2 pillboxes on the Isle of Sheppey reflect my disassociating brain, and throughout the video, I am singing my song fighting to be present. My album is called 'Presence' so I think conceptually this all fits nicely".
WATCH 'LOOK AWAY' VIDEO HERE
"The main theme of 'Presence' is love, loss and longing", Luis recalls, "Generally speaking, these 10 songs document how I observe, record and explore my experiences as the world moves through and around me. The songs represent my recent collaborations, limitations, and a subjective sense of humour. These songs connect to the feelings in my body. The general theme of 'Presence' is a simple but challenging desire to stay in the present, stay connected and not dissociate from the moment."
'Presence' was recorded in between New York's Electric Lady Studios with Binky Griptite (The Dap-Kings) and Caito Sanchez (Charles Bradley) and London's Eastcote Studios and Off Licence Recordings with Matt Allchin co-producing. The album features Henry Danowski (drums), Haydn Wynn, Adam Sopp, Matt Jones, Misty Miller and Isabella Ramsay.
'Presence' tracklisting
1. SPRLNG
3. Wishing Well
4. The Fear
5. Get Down
8. I like it like that
9. Estamos Vivos
10. More Of the Same
PRE-ORDER 'PRESENCE' HERE
In addition to writing and performing as Attawalpa, Felber has been busy scoring and soundtracking for his wife Lena Dunham's forthcoming films 'Sharp Stick' and 'Catherine, Called Birdy'. Written and directed by Dunham, the films will be released on 26th July and 19th September respectively. Performed, written and produced by Luis Felber and Matt Allchin, the score for 'Sharp Stick' features the Attawalpa band, a string section and an ondes Martenot, an early electronic instrument used most recently by the likes of Jonny Greenwood and Damon Albarn. Starring Kirstine Froseth, Jennifer Jason Leigh, Jon Bernthal and Dunham herself, the film follows a socially and sexually stunted caregiver living on the outskirts of Hollywood with her mother and sister.
The soundtrack for 'Catherine, Called Birdy', which also includes portions of the score by composer Carter Burwell, features cover versions of songs by Supergrass, The Angels, Elastica , Billie Piper, Alicia Keys, Mazzy Star and Rod Steward. Recorded at Eastcote Studios and performed by 'The Birdy Band' with regular collaborator Misty Miller on vocal duties, the soundtrack also includes two original songs by Luis Felber. Written and directed by Dunham and based on Karen Cushman's children's novel of the same name, 'Catherine, Called Birdy' is set in medieval England and follows Lady Catherine aka Birdy, the youngest child of Lord Rollo and Lady Aislinn.
LISTEN TO ATTAWALPA INTERVIEW ON EDITH BOWMAN'S 'PLAY NEXT' PODCAST HERE
Photo credit: Dan Martensen