Noltem
 play breathtaking atmospheric black metal that's heartfelt and genuine. Despite being only their debut, they've done everything right to make sure this record is virtually flawless in all possible ways. 
Decibel Magazine
 premiered the album's opener 
AT THIS LINK
 and had this to say about it –
"a seemingly endless fusion of styles and emotions which fill the listener with a sense of pastoral longing and colorful feelings"
PRESS –
-"a brilliantly executed, unforgettable listening experience you will want to return to. Unmissable" – The Coroner's Report (New Zealand) 9.2/10
-"an album that shows how important black metal is—and how thought provoking and adventurous it can be." – Metal Temple (Greece) 8/10
-""Illusions in the Wake" is something that demands to be fallen into wholeheartedly without hesitation" – Head Banger Reviews(US)
-"the album remains exciting and the sort of thing that devotees to the underground" – Two Guys Metal Reviews (US)
-"a very great sounding atmospheric black metal" – Occult Black Metal Zine 8/10
-"It is an impeccably executed album" – Dioses Del Metal (Spain)
Noltem (US) – Illusions In The Awake (Atmospheric Black Metal)
Genre – Atmospheric Black Metal 
Release Date – October 10th, 2021
Record Label – Transcending Obscurity Records
For fans of – Agalloch, Saor, Felled, Panopticon, Falls of Rauros, Nechochwen
On only their debut full length, US band 
Noltem 
have crafted an album with astonishing maturity and emotional depth. Their brand of atmospheric black metal is virtually flawless, blending all the elements that make this style of music work. It's got perfectly tempered music, melodies that greatly enhance the expression of the inherently black metal riffing, elegant acoustic passages, tasteful keyboard sections, soaring guitar solos, vocals that go hand-in-hand with the plaintive music and much more. The song-structuring is akin to the retelling of someone's heartfelt life story – it's multi-faceted, encompassing countless myriad emotions, and immaculately put together as if the outcome was predetermined and executed to perfection. The 40-min album gets over before you even realize it, but that's because it's way too easy to get absolutely immersed in its beauty and lose track of reality. Albums like these don't come by very often, and 
Noltem 
have just concocted a masterpiece here.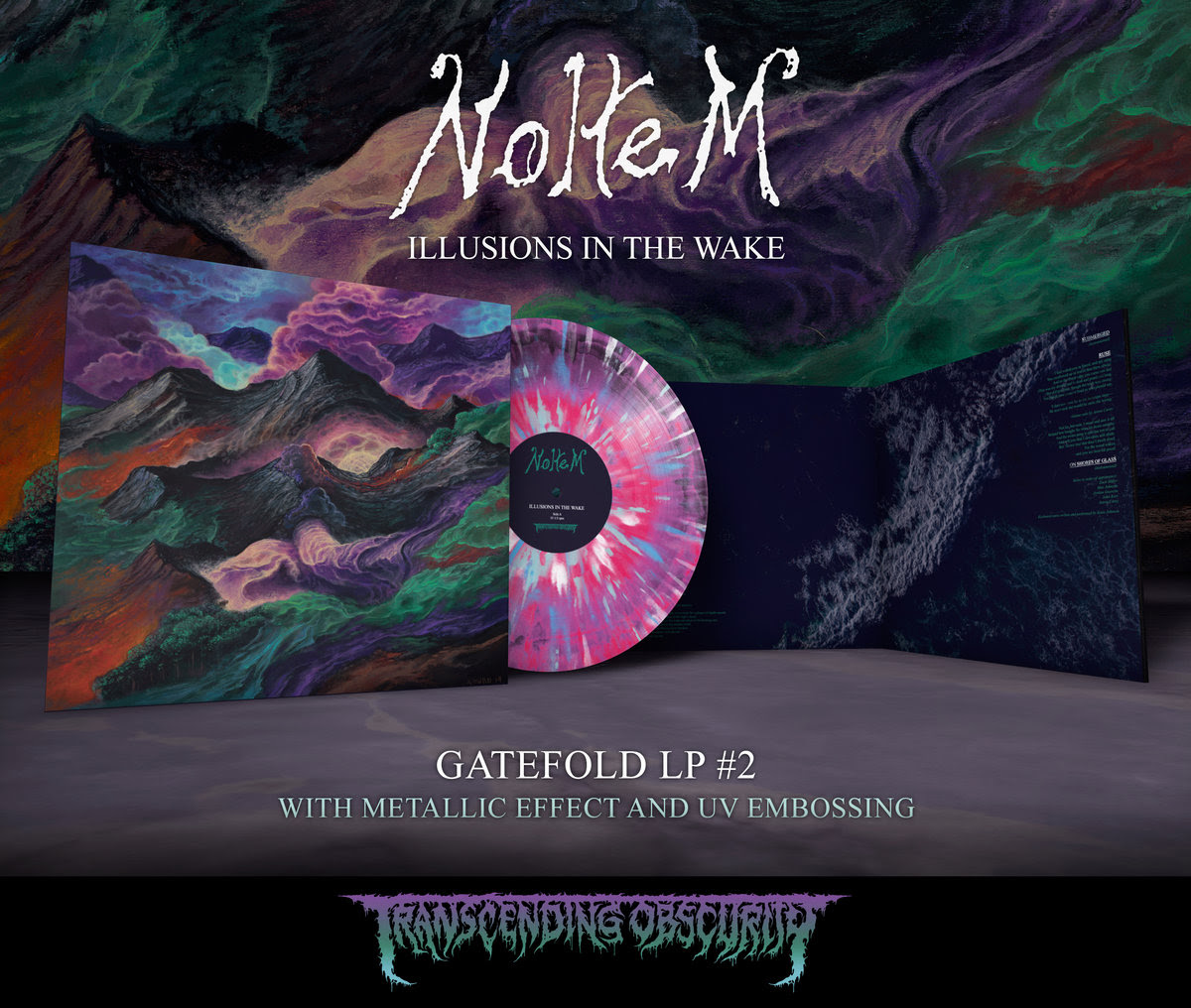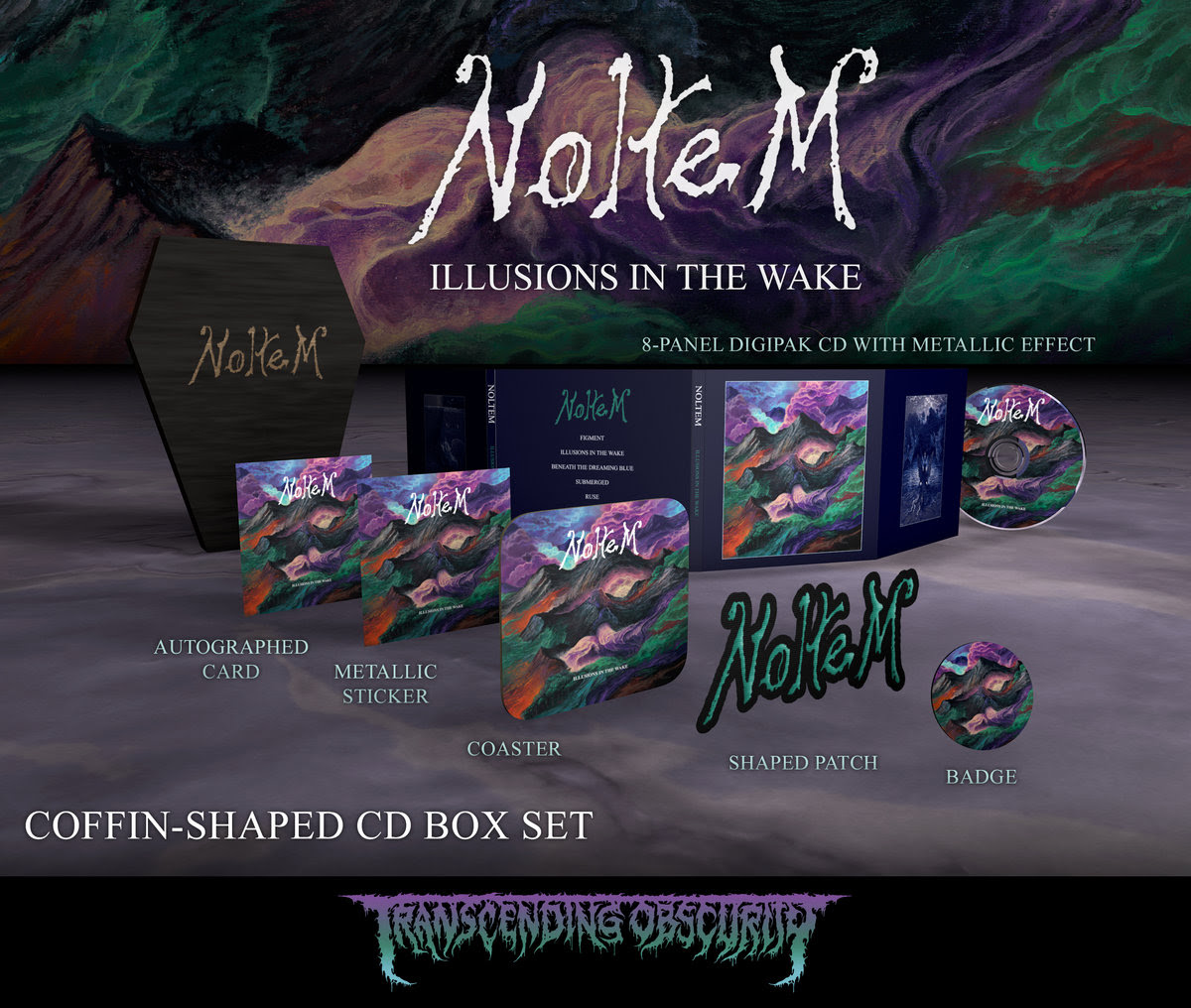 Line up –
Max Johnson – Acoustic and electric guitar, keyboards, lyrics
John Kerr (Marsh Dweller, Pyrithe, Seidr) – Drums, vocals, keyboards, guitars
Shalin Shah (Protolith) – Bass guitar
Artwork by Anthony Hurd
Guest solos –
Zach Miller (Pyrithe)
Jordan Guerette (Falls of Rauros)
Aaron Carey (Nechochwen)
Mixed and mastered by Spenser Morris (Saor, Panopticon, Vukari)
Track listing –
1. Figment
2. Illusions in the Wake
3. Beneath the Dreaming Blue
4. Submerged
5. Ruse
6. On Shores of Glass
Transcending Obscurity Official YouTube Channel
Transcending Obscurity Records Facebook
Transcending Obscurity US Store