Metalville Records
announces August 28th as the international release date for
Dreams of Avalon
's highly anticipated debut album,
Beyond the Dream
.
Dreams of Avalon is a melodic rock project, which was brought to life by the Swedish guitarist, songwriter, and producer Joachim Nordlund.
Joachim started his professional career as a musician in 2003 with the foundation of the Swedish metal legends Astral Doors. He was also substantially involved in the releases of Sky Of Rage and the melodic rockers SunStrike.
The multi-instrumentalist has always been a big fan of the hard rock scene of the '80s, especially of the more mellow pace with lots of keyboards, strong melodies, and hooks.
In a phase in which his main band Astral Doors took a creative break, Joachim Nordlund started to work on new songs of his own, which capture exactly this spirit of the '80s. Thus, Dreams of Avalon was born.
All songs were written and arranged by Joachim Nordlund. The recordings for Beyond the Dream, Dreams of Avalon's debut album, took place at Big Turn Studio in Nordlund's hometown of Borlänge, Sweden.
Beyond the Dream has everything you can expect from melodic rock: catchy melodies, big choirs, many keyboards, and melodic guitar work. This is Joachim's Dreams of Avalon, the way he wants it to be! Cover and tracklisting are as follows: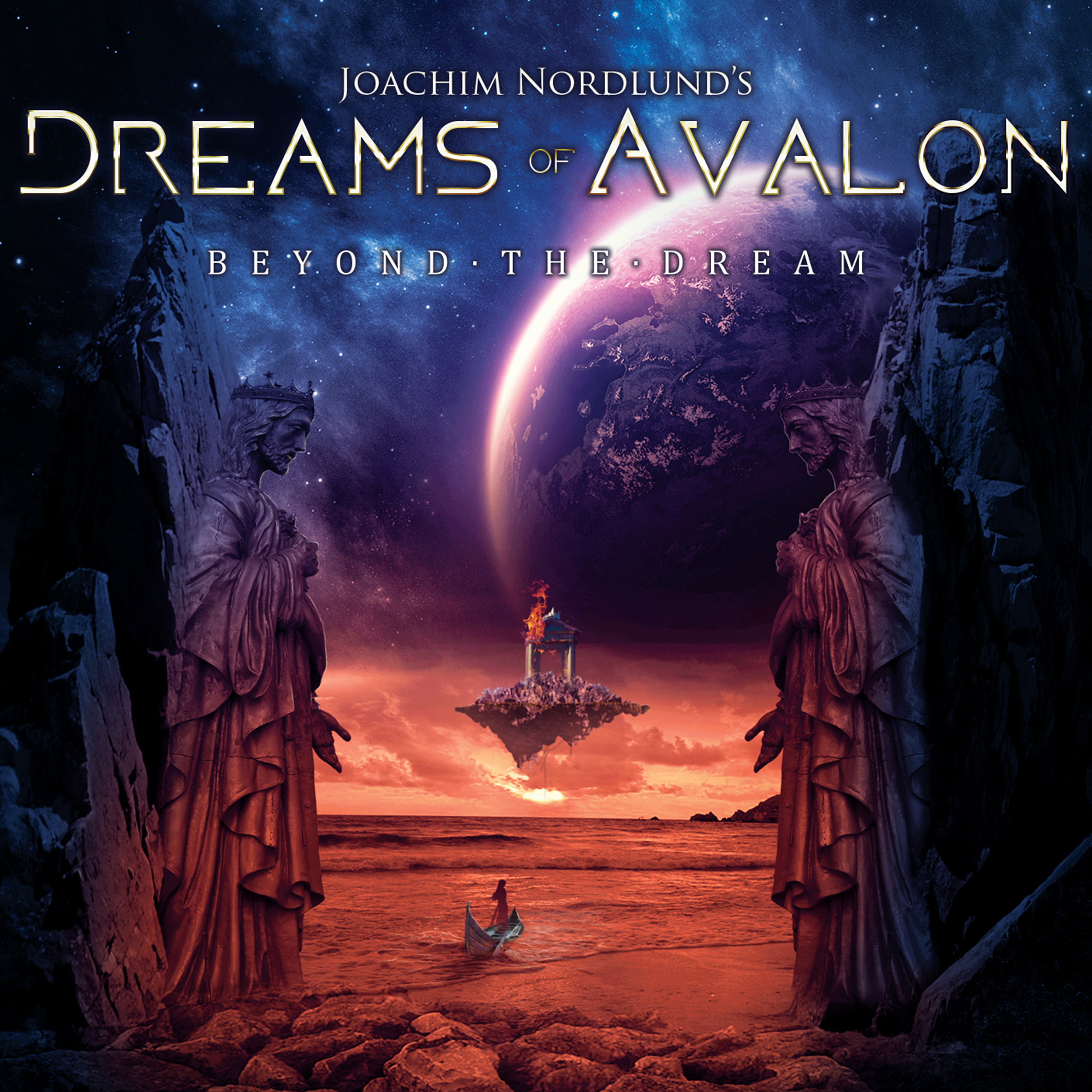 Tracklisting for Dreams of Avalon's Beyond the Dream
1. Young Wild Hearts
2. Under The Gun
3. Shining Light
4. Bleed For Me
5. Run For Cover
6. Into The Night
7. On The Run
8. To Paris And Back
9. Stop
10. Black Demons
11. Somewhere Tonight
MUSICIANS
Joachim Nordlund:
 lead and background vocals, guitars, keyboards and bass
Sven $ Danielsson:
 drums and percussions
Joakim "Mohican Joe" Roberg:
 keyboards on songs 1, 4, 10 and 11
The Norton Brothers:
 background vocals and loud screams
JOACHIM NORDLUND DISCOGRAPHY
with Astral Doors
Of the Son and the Father (2003)
Evil Is Forever (2005)
Astralism (2006)
New Revelation (2007)
Requiem of Time (2010)
Jerusalem (2011)
Notes from the Shadows (2014)
Black Eyed Children (2017)
Worship or Die (2019)
with Sky Of Rage
Sor (2012)
with SunStrike
Rock Your World (2014)
Ready To Strike (2016)