ARCTANGENT FESTIVAL 2022
Even more brilliant acts added including Emma Ruth Rundle, Car Bomb, MØL, Slow Crush, Clever Girl and many more
The full Wednesday line-up is also announced which includes The St Pierre Snake Invasion, Sugar Horse, Memory Of Elephants and more
Already confirmed 2022 bands include
Opeth, Cult Of Luna, TesseracT, MONO, Zeal & Ardor, Pallbearer, Amenra, Mclusky, Maybeshewill, The Armed, The Locust, Oathbreaker, Earthtone9, A.A. Williams, The Fall Of Troy, Caspian, Conjurer and many more
 17th/18th/19th/20th August 2022
Ticket link – HERE
ArcTanGent Festival 2022
can today reveal a host of even more brilliant new additions to its line-up for next years event at Fernhill Farm, including the full line-up for Wednesday.
For the first time ever, we're opening ArcTanGent's doors a day early, with a stacked line-up of bands from 2pm on Wednesday including The St Pierre Snake Invasion, Sugar Horse, Memory of Elephants, Luo, Mother Vulture, Modern Rituals, Mutant-Thoughts, Olanza, The Road, My Octopus Mind, and Lightning Sharks, followed by DJs after dark. Let's start the party early, avoid the Thursday morning drive, pick the best camping spot and wake up refreshed and ready to do it all over again. A limited number of early entry tickets are on sale now.
"2022 is undoubtedly going to be the biggest ATG yet!" says James Scarlett.  "We are opening our doors from the Wednesday and have a host of amazing bands and DJs.  It will mean fans can grab the bet camping spots and also be ready for the bands that run from 11am on the Thursday.  It's been 2 years without ATG so we are excited to get started!"
The beguiling and incredible Emma Ruth Rundle joins the line up this year, fresh from the release of her stunning new album 'Engine of Hell'. Also added today include New York experimental, aggressive and progressive 4 piece Car Bomb, Danish shoe-gaze metal band MØL and the majestic doomy and abrasive Slow Crush.
MØL – "Having played ArcTanGent two times before we can safely say that it's one of our favourite festivals and we're really looking forward to return for round three. The music, the crowd, the atmosphere and the food, ArcTanGent just has it all."
SLOWCRUSH – "We're all really excited to play Arctangent again amidst another killer line up. Torrential rain or not, we had a great time there in 2019, both on and off stage. Happy to be returning with a fresh album!"
ALSO added today (November 23rd) are all these brilliant bands:
Axiom / Bear / Beige Palace / Bicurious / Bolt Ruin / Bonnacons of Doom / Fall of Messiah / FES / Garganjua / Kokomo / Last Hyena / Pollyanna Holland-Wing / qariaq / Skemer / STANLÆY / Stoßzahn / Thumpermonkey / Traps / Vogons / Wavey
ALSO announced is the full line up for Wednesday at the festival
The line up includes Bristol underground heroes The St. Pierre Snake Invasion, Bristol upstarts and makes of some beautiful/ugly noise Sugar Horse as well as Memory of Elephants, Mother Vulture, Luo, Modern Rituals, Mutant-Thoughts, Olanza, The Road, My Octopus Mind and Lightning Sharks.
This all follows other, recent ArcTanGent Festival announcements where it was revealed Opethand Cult Of Luna would be two of the main stage headliners. Also already announced include TesseracT, MONO, Zeal & Ardor, Amenra, Maybeshewill, Mclusky, Alcest, Perturbator, Leprous, The Armed, Enslaved, The Fall Of Troy, Caspian, The Locust, Agent Fresco, Oathbreaker, Intronaut, A.A.Williams, Bell Witch, Talons, Jo Quail and more.
The current ArcTanGent Festival line up in full:
Opeth / Cult of Luna / TesseracT / Zeal & Ardor / MONO / Amenra / Maybeshewill / Alcest / Leprous / Perturbator / Enslaved / Mclusky / Caspian / Intervals / The Armed / Agent Fresco / Delta Sleep / Pallbearer / The Locust / Oathbreaker / Intronaut / The Fall of Troy / Rivers of Nihil / Emma Ruth Rundle / Earthtone9 / A.A.Williams / Bell Witch / Conjurer / IMPERIAL TRIUMPHANT / Frontierer / Arabrot / Jo Quail / Oranssi Pazuzu / MØL / The St. Pierre Snake Invasion / Sugar Horse / Car Bomb / Slow Crush / Clever Girl / Elephant Tree / Hail The Sun / Talons / Wheel / Pijn / Psychonaut / Her Name Is Calla / Alpha Male Tea Party / Boss Keloid / Pupil Slicer / Mass of the Fermenting Dregs / The Hirsch Effekt / My Own Private Alaska / The Totemist / Blodet / Satyr / Fall of Messiah / The Samuel Jackson Five / Memory of Elephants / Hippotraktor / BRUIT ≤ / Castrovalva / Bent Knee / URNE / Down I Go / Catbamboo / SEIMS / Traps / Vogons / Natalie Evans / Odradek / VASA / MIËT / Bolt Ruin / Jakub Zytecki / Astrosaur / We Never Learned To Live / The Hyena Kill / Heisa / TOTS / Binge / FES / Lakes / Bonnacons of Doom / Five The Hierophant / Paranoid Void / Luo / God Alone. / Straight Girl / Coldbones / Lack The Low / worriedaboutsatan / Skemer / Axiom / Bear / Beige Palace / Bicurious / Garganjua / Kokomo / Last Hyena / Pollyanna Holland-Wing / qariaq / STANLÆY / Stoßzahn / Thumpermonkey / Wavey / Mother Vulture / Modern Rituals / Mutant-Thoughts / Olanza / The Road / My Octopus Mind / Lightning Sharks
Ticket Link for ArcTanGent 2022 is – HERE
———————————————–
A little bit about ATG
LOCATION
ArcTanGent is hosted on Fernhill Farm, Compton Martin.
The award winning ArcTanGent is the world's ultimate green fields music festival delivers line-ups you won't find anywhere else on Earth.  ArcTanGent has built a reputation for itself as THE emerging UK rock festival, both putting on exclusive performances from exceptional, worldwide artists and supporting new, exciting talent. ArcTanGent is a fully independent festival that grows organically year on year
Previous acts include recent headliners Messhugah, Coheed and Cambria and Battles, as well as the likes of Shellac, Converge, Glassjaw, Explosions In The Sky, Russian Circles, Nordic Giants, American Football, The Dillinger Escape Plan, Godspeed You! Black Emperor, Carpenter Brut, Deafheaven, La Dispute, And So I Watch You From Afar, Animals As Leaders, Cult of Luna, Deerhoof, This Will Destroy You, 65daysofstatic, Zeal & Ardour, Daughters, Pigs7, TTNG, Brutus, Fuck Buttons, Jamie Lenman, Black Peaks, Car Bomb, Rolo Tomassi, Arcane Roots, Employed To Serve, TTNG and many more.
———————————————–
Best Small Festival winner at the UK Festival Awards 2018, ArcTanGent Festival
———————————————–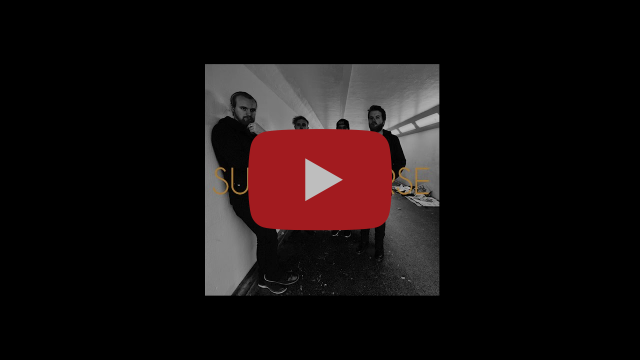 Announce video
EMMA RUTH RUNDLE
CAR BOMB
MØL
SLOWCRUSH
THE ST PIERRE SNAKE INVASION