AMIGO THE DEVIL
BORN AGAINST 
new album
out 16.04.21 – CD / digital
out 30.04.21 – LP
(Liars Club)
"Darkly romantic, hauntingly melodic and flecked with effective experimental embellishments, it stakes an early birthright for the year's best-of lists, reinforcing the adage that the devil truly does have all the best songs"
FOLK RADIO UK
"A highly accomplished and skilfully arranged collection"
SHINDIG!
"Rarely does an album contain so much soul, emotion and mastery of the art of storytelling, conveyed through such warmth, passion and sincerity, but this one has it in spades"
LOUDER THAN WAR
"Innermost thoughts spill out of extremely powerful, compelling and challenging songs"
BLUE MATTERS
"Try to imagine a combination of Scott Walker, Nick Cave and Johnny Cash and you will have some idea of the sound and style of this amazing and essential album"
VELVET THUNDER
"Every song feels like an old friend the instant you hear them. A significant talent and another remarkable album"
POWERPLAY
"Writes songs like no-one else. One of the most unique records of the year. Astonishing 9/10"
MAXIMUM VOLUME MUSIC
"The ability to transmit emotion is part of Kiranos' appeal and I dare you to stop listening to this man's brilliance once he lets loose that heart-wrenching tenor of his"
BACKSEAT MAFIA
"Traverses a vast musical spectrum, while Kiranos' poetic lyricism, dark humour, storytelling and passionate delivery prevail"
HRH MAG
"Expands and refines what has gone before without losing any of the things that make ATD a one-of-a-kind artist"
RED GUITAR MUSIC
"Packed with stories that are rambling, darkly funny, oddly disturbing, often macabre and occasionally unhinged. Recommended for anyone who is bored with normality"
AT THE BARRIER
"A thoroughly enjoyable and reflective listening experience, Amigo The Devil is the perfect shot of whisky to liven the soul 5/5"
MMH
"Stark, beautiful, remorseful, fun and very well-written, this is an album that people should still be talking about in decades to come"
DEVILS GATE MUSIC
includes
DIFFERENT ANYMORE
album version
audio
youtu.be/XhV1Cdrt-08
official live acoustic version
video
youtu.be/eKGB7qoLfZQ
also includes the singles
MURDER IN THE BINGO HALL / QUIET AS A RAT / ANOTHER MAN'S GRAVE
Amigo The Devil (aka Danny Kiranos) has released his highly anticipated second full length album, 'Born Against', today via Liars Club/Regime Music Group, with the song 'Different Anymore' also made available as the record's latest focus track. Plucked on Spanish guitar, Folk Radio UK have hailed it as "a brooding dark epic ballad of regret and search for atonement and change building to a soaring crescendo," while Louder Than War describe it as "Truly heartbreaking. Amigo's vocal is delivered with such passion and sincerity it takes me right inside the head of the storyteller. The haunting backing vocals that close the song also give it an almost overwhelming epic quality. Simply beautiful."
Kiranos' penchant for melody and emotive vocals are on full display in an intimate performance video for 'Different Anymore' filmed inside a dimly lit cave with only an isolated mic and acoustic guitar. "It is a very personal and specific song that I had been writing it for a while," he states. "I wanted to find a setting that mimicked the COVID mentality, and a cave was the loneliest place I could think of." In this hauntingly beautiful setting, Kiranos performs the song as his affecting voice carries across the cave's timeworn formations and ironically omnipresent landscape.
Known for his dark and macabre storytelling, 'Born Against' sees Kiranos expand his repertoire with romantic, philosophical and emotional narratives, achieved without sacrificing the genre-bending style that has already garnered him reams of critical praise and a passionate worldwide following. Harnessing some of the world music he grew up on, with additional inspiration from master storytellers such as Tom Waits and Leonard Cohen plus recent records by Fiona Apple and Father John Misty, his new songs are vivid, cinematic tales of flawed protagonists on the edge, desperately clinging to some sense of stability while following their heart's chosen path.
Assisted by producer Beau Bedford (The Texas Gentlemen) at the Modern Electric Sound Recorders studio in Dallas, 'Born Against' is full of beautifully haunting melodies surrounded by avant-garde soundscapes built with crashes, clashes, stomps, clicks and clangs, resulting in songs that surely set a tone for new listeners to become as enthralled as existing fans.
'Born Against' is the follow up to ATD's 2018 full-length debut, 'Everything Is Fine', which crossed musical boundaries by connecting with fans of rock, folk, Americana, country, metal and beyond. An unflinching raconteur and emotive vocalist, Kiranos' songs resonated deeply with a devoted and growing fanbase as well as a wide range of publications. Non-stop touring of the US in 2019 was followed by a first UK and European trek just before lockdown in early 2020 that had audiences in raptures wherever he performed.
BORN AGAINST
TRACKLISTING
1  Small Stone
2  Quiet As A Rat
3  Murder At The Bingo Hall
4  Drop For Every Hour
5  Better Ways To Fry A Fish
6  Different Anymore
7  Another Man's Grave
8  24k Casket
9  Shadow
10  Letter From Death Row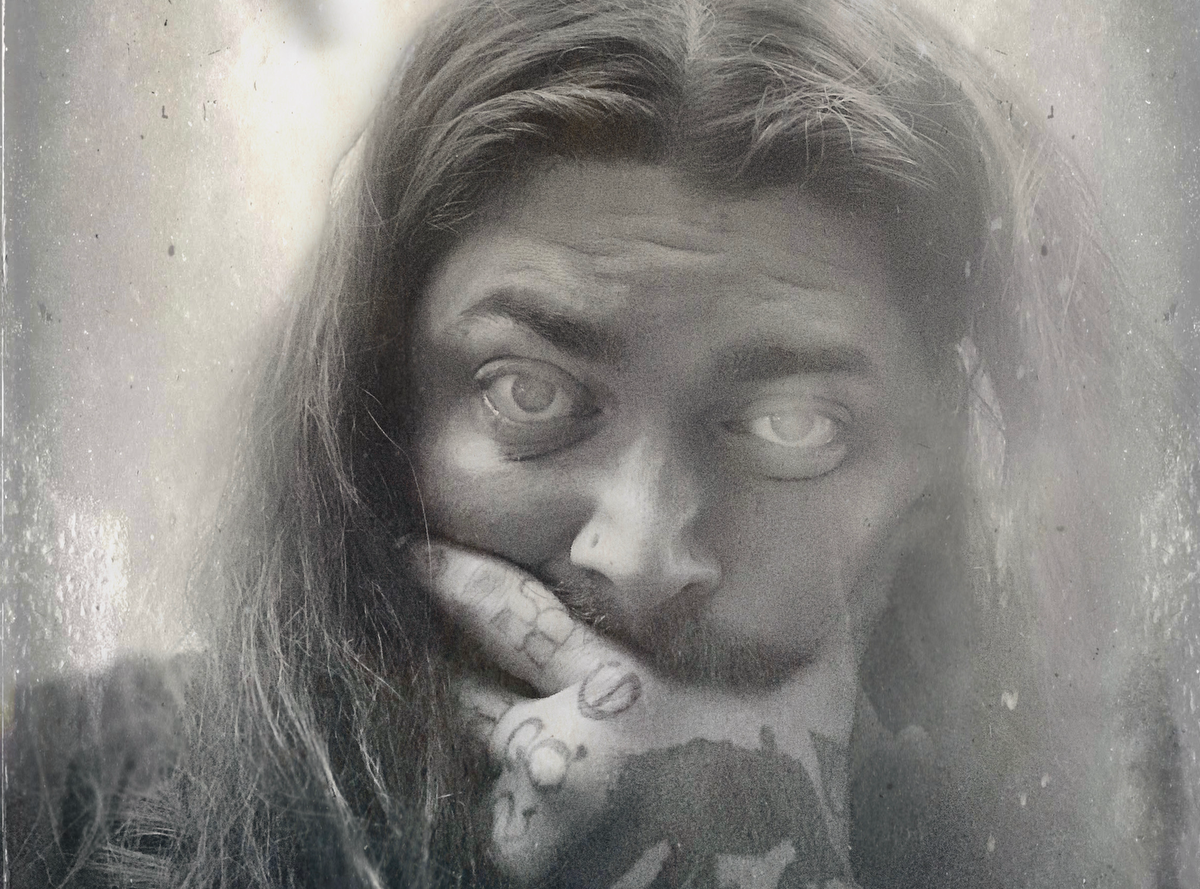 amigothedevil.com
facebook.com/amigothedevil
twitter.com/amigothedevil
instagram.com/amigothedevil