ACOLYTE HARBOURS 'RESENTMENT' IN NEW OFFERING WHERE THE PAST AND FUTURE COLLIDE.Classic 70's synths denoting the past, and Modern Metal riffs painting the future collide in this powerful new offering from Melbourne's Acolyte.
ACOLYTE'S ALBUM 'ENTROPY' OUT MAY 14TH 2021
PRE-ORDER NOW VIA WILD THING RECORDS AND BLOOD BLAST DISTRIBUTION
Acolyte listens to Dead Can Dance, Porcupine Tree, Opeth
'Resentment' FFO –  Deep Purple, Haken, Voyager, Janis Joplin, Rush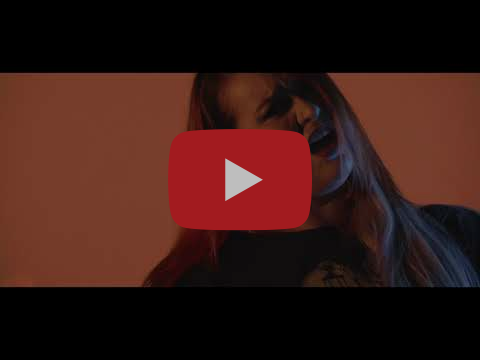 Acolyte – Resentment
********************
WHAT THE MEDIA SAYS ABOUT ACOLYTE
"Aggression, subtlety, torment, torture and tension are all key ingredients. 'Entropy' is an all-encompassing event"
9/10 – Powerplay
"There are not many artists that you can compare their new sound to. Acolyte are finding their feet and are creating a launchpad for true worldwide success."
Overdrive Magazine
"This band is now an absolute mainstay of the Melbourne and Australian rock scene"
Prog Magazine
"(This) prog-rock quintet is impressive and it's easy to see why there is a buzz around them."
The Music
ACOLYTE's new video single 'RESENTMENT' is out now, and is the latest instalment in Acolyte's conceptual journey. 
Channelling the psychedelic soul and power of 70's rock icons Janis Joplin and Blondie, merged with the musical spirit of Deep Purple and RUSH with a modern prog metal twist  – Acolyte are successfully colliding the past and the future to create a sound both fresh and nostalgic in nature.
WATCH MUSIC VIDEO FOR RESENTMENT
Morgan-Leigh has expressed the importance of this song within the album concept and opens up to speak more about the underlying connotations of the track.
"Lyrically, I found myself inspired by the way my mind could hold on to even the smallest of passing comments and gestures, negative and positive, letting them become all-encompassing, compartmentalised over and over, ever-evolving in what felt like an eternity, until they no longer resembled their original context or form.
As we recorded the ENTROPY record, I was right in the midst of battling a nasty case of Chronic Fatigue (CFS). I would attend the studio for a full day to lay down vocals and then come home and pass out for often days at a time. The pattern can be quite isolating and lonely. When you are that alone for such an extended period of time, the mind can work in incredible ways, both positively and negatively."

Photo credit – Electrum Photography
"Resentment was born from the anger I felt in this situation, the anger towards those around me for not fully understanding, anger towards those who took to trying to tear me down at my most vulnerable & anger mostly towards myself for letting any of it bother me. Resolved by holding on to one singular, clear, constructive thought that stopped the spiral and grounded me. Every situation experienced in life defines you and makes you so much stronger and resilient, especially in lessons learnt moving through the dark. In this moment it can be the difference between true insanity & keeping yourself whole, making Resentment in my opinion one of the most important journeys on the record."
Turning her attention to the material of the band's forthcoming album, she states: "This is the most vulnerable, relatable and passionately raw I have been artistical"
Resentment's soundscape is both swag and aggressive in tone, featuring a vintage sound created by the Minimoog and Hammond organ, adding to the idea of 'what was'. The track is larger than life and the ending of the song evolves nicely into the next instalment – the band's last single 'Clarity' .
Acolyte's new album 'Entropy' will be released on May 14th 2021 via Wild Thing Records and Blood Blast Distribution.
PRE-ORDER 'ENTROPY' NOW IN ALL FORMATS 
ABOUT ENTROPY
'Entropy' is a confrontationally dark, raw, emotional, the conceptual body of work, containing career-defining performances from all members that is both crushingly cinematic and timeless in character.
Acolyte's stunning second studio offering 'Entropy' has been brought to life by award-winning producers Prasheen Naran and Forrester Savell (Karnivool, Dead Letter Circus) at Melbourne's Sing Sing Recording Studios.
TRACK LIST
Prelude
Entropy
Resentment
Clarity
Resilience
Idiosyncrasy
Solitude
Recovery
Acceptance
Morgan-Leigh speaks about the concept behind 'Entropy' –
"Entropy is a fully realised conceptual record exploring the early stages of 'loss'. Presented like diary entries, the record ebbs and flows through an array of actions, feelings & emotions that are commonly experienced when trying to ground one's self all while carrying the early weight of trauma. Though lyrically the songs relate to me personally, I have tried to expand on those ideas & simplify my thoughts in order to make the songs & topics feel more broadly familiar to the listener. Hopefully, anyone who has experienced the loss of something/someone they love, or even a part of themselves will find refuge & a sense of release from this musical adventure. This record is very dark, lonely & cold in its tone & attitude. 
A lot of this record is written from an internal point of view threading title tracks together with whispers (mimicking a loud, manic mind) & winds of change taking the listener from one musical instalment to the next. I have erred on the side of giving a very raw, primal, & at times the theatrical vocal performance to best portray how raw & real these topics are. The producer and I spoke early on about not overly editing my vocal take so that the emotion behind the performances became the focus.
WATCH MUSIC VIDEO FOR ENTROPY HERE
PRE-ORDER 'ENTROPY' BUNDLES NOW | PRE-SAVE ENTROPY
– STAY TUNED FOR MORE ON ACOLYTE AND THEIR ALBUM ENTROPY-
ACOLYTE IS
Morgan-Leigh Brown – Vocals
David Van Pelt – Keys and Synths
Jason Grondman – Bass
Chris Cameron – Drums
Brandon Valentine – Guitars
ACOLYTE ONLINE
Facebook.com/acolyte.band
Instagram.com/acolyteofficial
Acolyteband.bandcamp.com
http://www.acolyte.com.au/