A PRIMITIVE EVOLUTION
GHOST
from the album
BECOMING
out now
[Metropolis Records]
Toronto, Canada based dark alternative rock act A Primitive Evolution, who are fronted by The Birthday Massacre bassist Brett Carruthers, have issued a video for the song 'Ghost' from their current album, 'Becoming'. A song about love and loss that is inspired by the shared grieving process of filial death, the clip is set in a desolate, post-apocalyptic dreamscape where two lone survivors seek connection. Radio waves call to them, but what will they find at the source of the signal?
Carruthers states that "'Ghost' was a song we took a chance on. We'd never written an epic piece like this before and it helped seal the album together for us. I wrote this song when I was having a lot of dreams about my father who we lost when I was fourteen. Funny how in certain years these 'ghosts' seem to come back and haunt you. Quite often you almost feel as though they're communicating with you or something along those lines. It's a really beautiful moment where you feel like you're with them again, but then disappointment in waking up to reality."
Premiered by MXDWN, the site describes 'Ghost' as opening with "an atmospheric, The Edge-esque guitar riff and Carruthers singing in a hushed tone. Musical elements are added and gradually morphs into a shoegaze inspired wall of sound with distorted guitars, a shuffling drum beat and moody synth tones. The song maintains this dynamic between quiet and loud, though the most intense portion of the song comes at the end when the trio launch into an extended jam, moving into a more hard-rock inspired sound with Carruthers concluding the passage with a fiery guitar solo."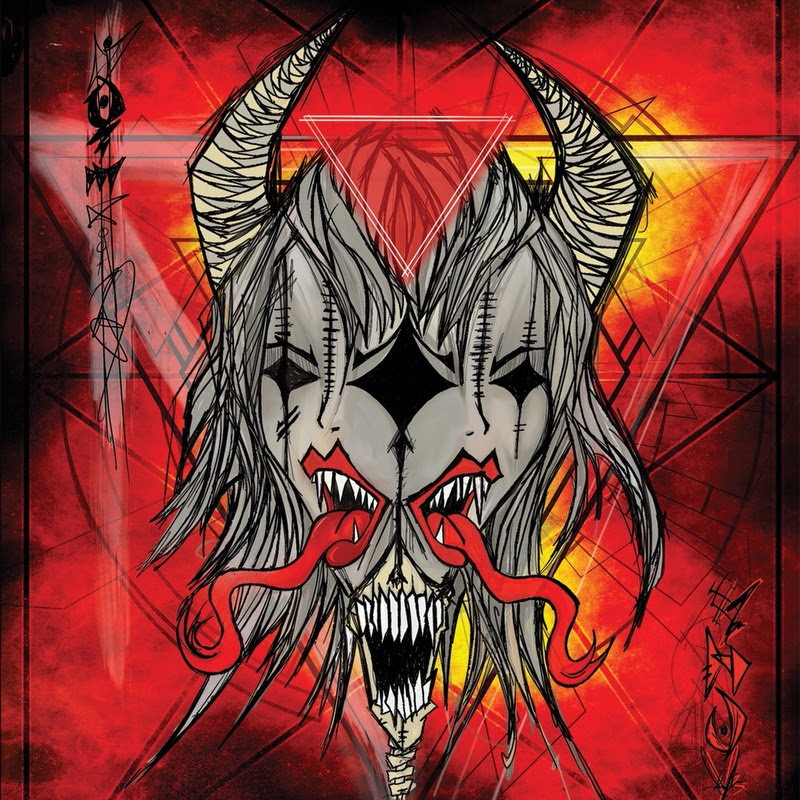 A PRIMITIVE EVOLUTION – 'Becoming' album cover
A Primitive Evolution (A.P.E.) formed in 2007, developing at their own pace and creating a constantly evolving soundtrack utilising their brand of dark electronic metal. Released in 2018, 'Becoming' is their third album and was recorded at their own Desolation Studios with contributions from writer/producer Ian D'Sa (Billy Talent) and engineer Kenny Luong (Metric). Raw and visceral yet displaying soul and beauty, its thirteen songs blur the boundaries between rock, metal and electronica and show off an array of influences that include Nine Inch Nails, The Cure, Tool, The Prodigy, Ministry, Radiohead and Alice in Chains.
A.P.E.'s music has been used in several TV shows, as well as in films such as 'Chastity Bites' and the vampire musical 'Suck'. They also received the 'Best Rock Band' gong at the 2015 Toronto Independent Music Awards.

A PRIMITIVE EVOLUTION – photography by Dash Revery
A PRIMITIVE EVOLUTION
Brett Carruthers – vocals, guitar, synths
Steph Misayo Seki – bass, synths
Stu Dead – drums, percussion, dirty beats