2000TREES FESTIVAL 2022
ONE OF THE MOST TALKED-ABOUT BANDS OF 2021, TURNSTILE, ARE ADDED TO THE 2000TREES LINE UP AS THE MAIN STAGE CO-HEADLINER
ALSO ANNOUNCED TODAY INCLUDE PIGS PIGS PIGS PIGS PIGS PIGS PIGS, MCLUSKY, CAN'T SWIM, HIGHER POWER, JOHN, NERVUS AND MANY MORE
THE FULL WEDNESDAY LINE-UP ANNOUNCED WHICH INCLUDES PULLED APART BY HORSES, JOHNNY FOREIGNER, BLACK FOXXES, PALM READER AND MANY MORE
THEY ALL JOIN ALREADY ANNOUNCED 2022 MAIN STAGE HEADLINERS IDLES, JIMMY EAT WORLD & THRICE AS WELL AS THE AMAZONS, DINOSAUR PILE UP, PUP. KNOCKED LOOSE, THE CHATS, LAURA JANE GRACE, THE GET UP KIDS, VUKOVI, BOB VYLAN, TIGERCUB, ROLO TOMASSI, GINGER WILDHEART & THE SINNERS, DREAM STATE + MORE
DATES FOR NEXT YEAR- JULY 7TH / 8TH /9TH 2022
The mighty 2000trees Festival can today announce the incredible Turnstile as co-headliner for Friday night on the main stage (with Thrice). Surely, not just the coolest band in the world right now, but also (with the exceptional recently released 'Glow On' album under their belt) one of the best live acts currently anywhere on the planet. A firm favourite with 2000trees Festival, having played in both 2018 (sub-headliner at The Cave stage) and in 2019 (moving to midday on the main stage), their summer 2022 set will absolutely be one not to miss. Can you tell we are all getting very excited?
As if that wasn't enough, also announced today include hugely acclaimed Newcastle psyche-rock 5 piece  Pigs, Pigs, Pigs, Pigs, Pigs, Pigs, Pigs, the brilliant, recently reformed post-hardcore legends Mclusky, New Jersey rising rock band Can't Swim (whose recent album 'Change Of Plans' is one of 2021's finest releases) and one of the leading lights in in the recent/current 'New Wave of British Hardcore', Leeds hardcore band Higher Power. The wonderful John and much loved Nervus also add to this new  announcement, along with 28 other exceptional bands.
BANDS AND ACTS ALSO ANNOUNCED TODAY, NOVEMBER 30th:
Airways / Avalanche Party / Bears In Trees / Bent Knee / Cassels / Chapter and Verse / Chastity / Creature / Gatherers /  Grief Ritual / Halflives / InTechnicolour / Lady Bird / LibraLibra / Lucia and the Best Boys / Marisa And The Moths / Panic Shack / Raiders / Rews / Sapphire Blues / Slothrust / The Oozes / The Virginmarys / The Winter Passing / Together Pangea / Tom Jenkins / Worriers / wych elm
From 2000trees Festival booker James Scarlett – "As far as I'm concerned, two of the hottest and most exciting rock bands on the planet are Idles and Turnstile, so I'm absolutely stoked they're both going to be at 2000trees 2022. Turnstile are on actual fire right now and having them co-headline the Trees main stage is going to be an incredible thing to behold. Go tell your friends and get your tickets booked!"
From Pigs, Pigs, Pigs, Pigs, Pigs, Pigs, Pigs – "We're very excited to be bringing our noise to 2000trees for the first time and we're looking forward to playing, very, very, very, very, very, very, very loud for you all. Let's rock."
From Chris LoPorto of Can't Swim – "Can't wait to get back to England, so many fond memories of touring there over the last few years and I miss it very much. We played 2000trees in 2019 and it was such a good day, this year's lineup is insane and I'm very excited to be a part of it"
As well as these acts, the festival has now also announced the full Wednesday line up, which is filled with some HUGE 2000trees Festival favourites including Pulled Apart By Horses, Johnny Foreigner, Black Foxxes and Palm Reader. Joining them are Jim Lockey & the Solemn Sun, Dave Mcpherson, Holiday Oscar, Non Canon, Heartwork, George Gadd and Andy Oliveri.
With even more bands still to announce, along with all of the Forest Stage,
2000trees Festival 2022 is already shaping up to be the hottest festival ticket of next summer.
———————-
FULL CURRENT 2000trees Festival LINE-UP
IDLES / Jimmy Eat World / Thrice / Turnstile / The Amazons / The Chats / PUP / Dinosaur Pile-Up / Knocked Loose / Mclusky / The Get Up Kids / Anti-flag / Royal Republic / Young Guns / Dream State / Pigs Pigs Pigs Pigs Pigs Pigs Pigs / Can't Swim / Lonely The Brave / Crossfaith / Stick To Your Guns / Rolo Tomassi / Laura Jane Grace / Roam / Vukovi / Laura Jane Grace / Tigercub / Deez Nuts / The Wytches / No Devotion / Pulled Apart By Horses / Johnny Foreigner / Black Foxxes / Palm Reader / Jim Lockey & the Solemn Sun / Kneecap / Beans On Toast / Airways / Phoxjaw / Together Pangea / God Damn / Lady Bird / Bob Vylan / Bears In Trees / Will Varley / Hundredth / Orchards / The Virginmarys / Never Not Nothing / Fangclub / Ginger Wildheart & The Sinners / JOHN / Kid Kapichi / Chubby & The Gang / Press To MECO / Lauran Hibberd / Dream Nails / False Advertising / The Luka State / Cassels / Witch Fever / Delaire The Liar / Haggard Cat / Gnarlah / Swim School / Worriers / Ian Miles / The Hara / Lucia and the Best Boys / Nervus / Chapter and Verse / Chastity / Ditz / Fresh / Ithaca / Heriot / Blood Command / CLT DRP / ZAND / Baby Dave / Lizzy Farrall / Leeched / Avalanche Party / Bent Knee / Lande Hekt / Katie Malco / InTechnicolour / Superlove / Bleak Soul / Grief Ritual / The Oozes / Sapphire Blues / Marisa And The Moths / S.T. Manville / Tokky Horror / Creature / Panic Shack / Raiders / Slothrust / The Winter Passing / Tom Jenkins / wych elm / Halflives / Higher Power / Rews / Hotel Lux / CHERYM / New Pagans / Gatherers / LibraLibra / Dave Mcpherson / Holiday Oscar / Non Canon / Heartwork / George Gadd / Andy Oliveri
———————-
WHERE:
2000trees Festival is located on Upcote Farm, near Cheltenham,
Gloucestershire. GL54 4BL
WHEN:
Thursday 7th / Friday 8th / Saturday 9th July 2022
TICKETS HERE / 2000Trees Festival Information
———————-
TURNSTILE
PIGS, PIGS, PIGS, PIGS, PIGS, PIGS, PIGS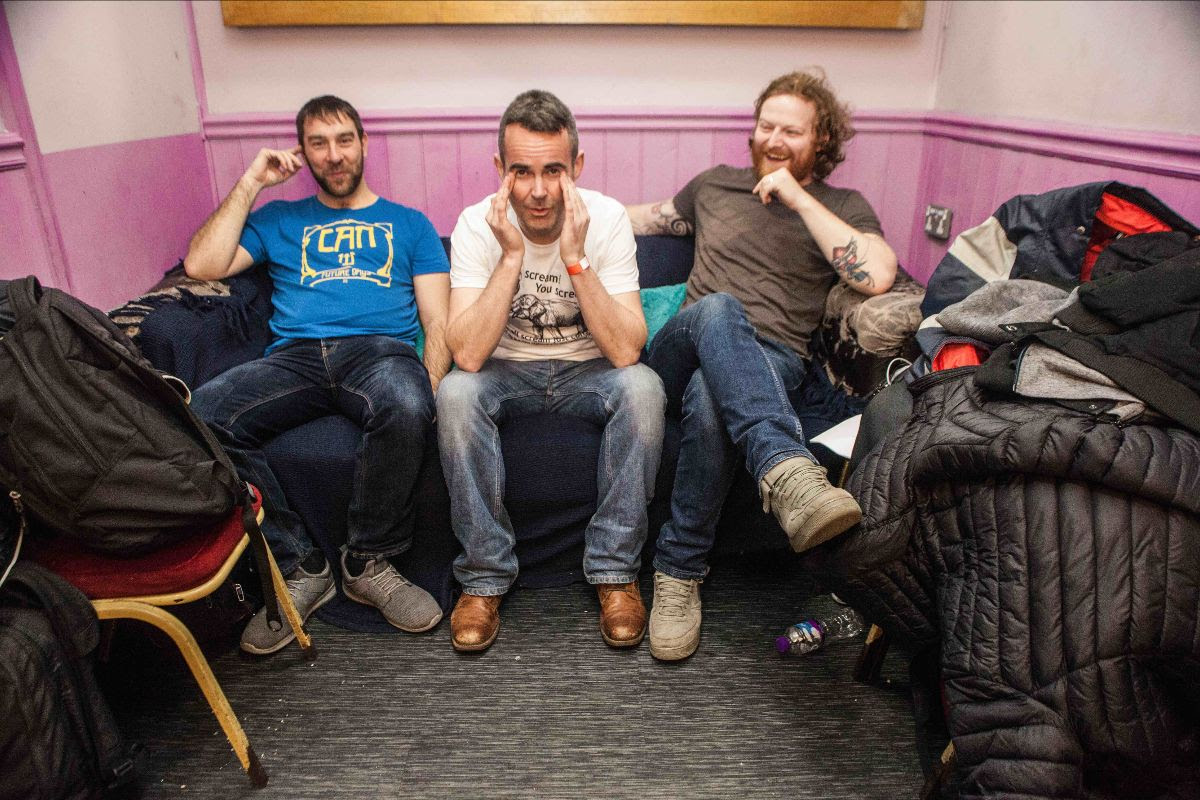 MCLUSKY
CAN'T SWIM
HIGHER POWER