PRIMAL FEAR 
'APOCALYPSE' 
new album
10.08.18
[Frontiers]
CD / CD+DVD / DIGITAL
box set (CD+DVD+T-Shirt)
blue vinyl LP exclusive to Frontiers webstore
red vinyl LP exclusive to US indie stores 
ALBUM PRE-ORDER LINK
http://radi.al/PrimalFearApocalypse
FIRST SINGLE
'HOUNDS OF JUSTICE'
OUT TODAY
LYRIC VIDEO : bit.ly/2kfkYvt
'Apocalypse' is the 12th studio album by Primal Fear and another milestone release in keeping with the 
consistent growth the band has shown throughout its career. Through years of hard work and a steady
stream of increasingly powerful albums, the group has become one of the most loved and respected
heavy metal bands in the world and a true institution. Their previous two studio releases, 'Delivering 
The Black' and 'Rulebreaker', saw them scale the charts in several territories and receive greater
critical praise than ever before, recognition that they have continued to raise the bar in terms of quality
and musicianship, constantly pushing themselves to find new ways to better their previous output.
The production of 'Apocalypse' began at the end of 2017 and was completed by early Spring 2018 at 
Hansen Studios in Denmark with band co-founder and bassist Mat Sinner producing and engineering/
mixing by Jacob Hansen. "My personal highlight of recording the album was the fantastic teamwork. 
Peaceful, focused and really creative," says Mat Sinner. "No big discussion, no heated arguments. 
Everybody did a fantastic job and the performances were top notch. This was the key to improve every 
little detail of the songs, from old school to epic, from modern to symphonic, from fast to slow – you will 
hear it all on 'Apocalypse'."
The guitars on the album are outstanding, with all three axemen – Magnus Karlsson, Tom Naumann 
and Alex Beyrodt – shining in their own right thanks to the fantastic mix provided by Hansen (Volbeat, 
Delain, Pretty Maids, Amaranthe, etc.).
And, what can one say about the performance of Ralf Scheepers, one of the most outstanding metal 
vocalist heroes of our time? "Ralf is more motivated and ambitious than ever before," states Sinner. 
"The band vibe is extremely peaceful and creative these days and this really elevates Ralf. He had the 
opportunity to try different things on the songs and even some extreme ideas, which are always 
welcomed. Ralf sounds good in every pitch, from a very deep and sonorous voice, to mid-range power 
vocals to extreme high-pitched screams, so we could fool around with different scales and scenarios. 
For example, I think his performance on the song 'Supernova' speaks for itself. The overall result on 
'Apocalypse' is utter satisfaction paired with maximum enthusiasm and we're really happy with the 
final result – I hope the fans will enjoy the record as much as we do!"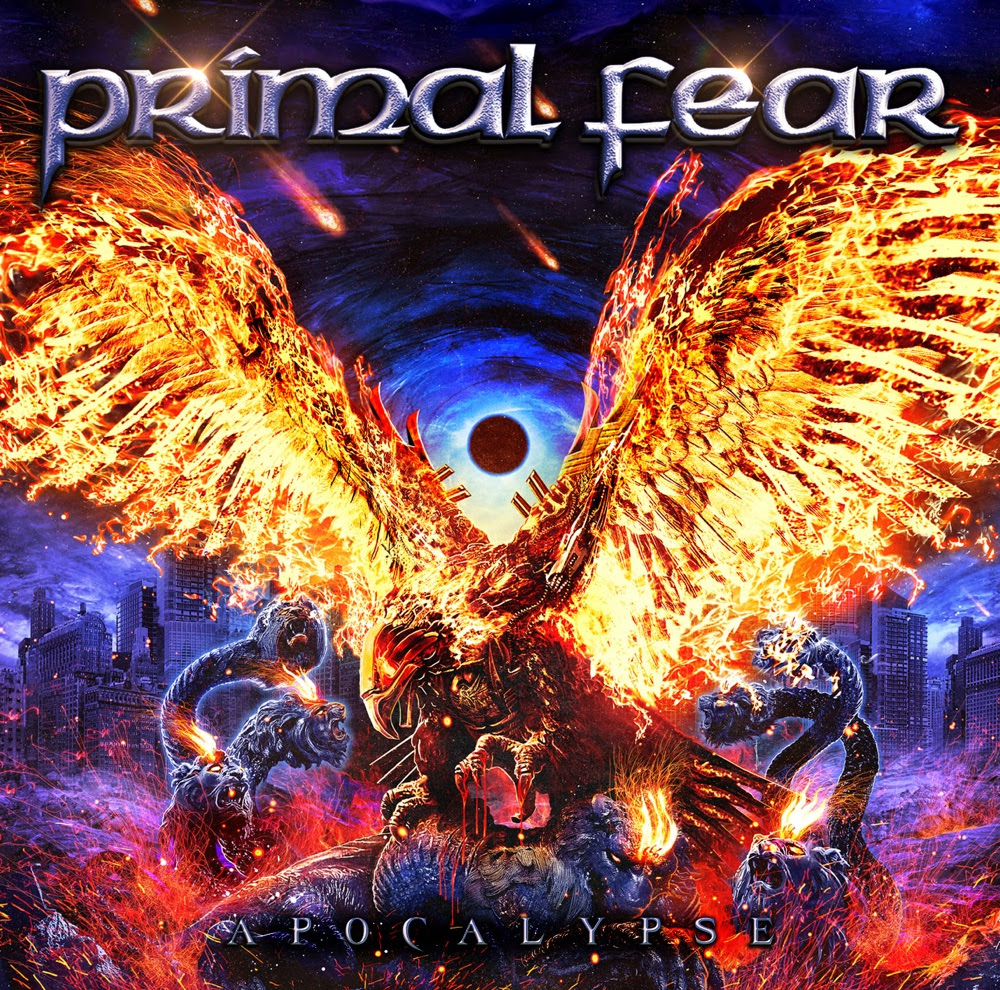 'APOCALYPSE'
TRACKLISTING
CD
1  Apocalypse
2  New Rise
3  The Ritual
4  King Of Madness
5  Blood, Sweat, & Fear
6  Supernova
7  Hail To The Fear
8  Hounds Of Justice
9  The Beast
10  Eye Of The Storm
11  Cannonball
12  Fight Against Evil (Bonus Track – Deluxe Version)
13  Into The Fire (Bonus Track – Deluxe Version)
14  My War Is Over (Bonus Track – Deluxe Version)
BONUS DVD (Deluxe Edition & Limited Edition Box Set ONLY)
+ King Of Madness (video)
+ The Ritual (video)
+ Making of 'Apocalypse' Mini-Documentary
PRIMAL FEAR
Ralf Scheepers – lead vocals
Tom Naumann – guitars
Alex Beyrodt – guitars
Magnus Karlsson – guitars & keyboards
Francesco Jovino – drums
Mat Sinner – bass & vocals
facebook.com/primalfearofficial
instagram.com/primalfearofficial
ABOUT FRONTIERS MUSIC SRL 
Originally founded in Naples, Italy in 1996 by Serafino Perugino as a distribution company, Frontiers has 
developed into one of the premiere independent rock labels in the world. Synonymous with quality music
across a broad spectrum, the company has worked with genre heavyweights such as DEF LEPPARD, 
WHITESNAKE, JOURNEY, YES, ELECTRIC LIGHT ORCHESTRA, RICK SPRINGFIELD, STRYPER,
WINGER, MR. BIG, NIGHT RANGER and more. Aside from providing a home for classic artists,
Frontiers also boasts a wealth of young, upcoming talent that, coupled with a savvy and forward thinking
A&R and marketing approach, will be developed into the future of rock 'n' roll. With millions of records
sold and multiple Top 10 album chart entries around the world, the label has also expanded with offices
in the USA (Nashville) and UK (London). With a deep commitment to and passion for music and the
artists who create it and with massive global distribution, sales and marketing channels,
Frontiers is the home for both established and emerging rock acts.
Subscribe to be alerted when new videos are added: 
Follow the 'Newest From Frontiers' playlist on Spotify: