KING COMPANY
'QUEEN OF HEARTS' 
new album
10.08.18
[Frontiers]
LP / CD / DIGITAL
ALBUM PRE-ORDER LINK
SINGLE
'ONE DAY OF YOUR LIFE'
LYRIC VIDEO
King Company was formed in 2014 by drummer Mirka 'Leka' Rantanen (Raskasta Joulua, Warmen, 
ex-Thunderstone, ex-Kotipelto) together with a number of well known musicians from the Finnish hard 
rock and metal scene: Antti Wirman (Warmen), Jari Pailamo (Kiuas, Ponies To Kill), Timo Schleifer 
(Enfarce) and original singer Pasi Rantanen. The band released their debut album, 'One For The Road', 
in August 2016. It was well received with multiple great reviews worldwide, plus the band earned the 
no. 7 rank in the well-known Japanese magazine BURRN in the Brightest Hope category for that year. 
The band toured their home territory in 2017, but Pasi Rantanen wound up having severe vocal cord 
problems and eventually could not sing at all. With a tour of Spain already booked, a high pressure 
search for a replacement singer resulted in the band finding the perfect candidate on….YouTube! 
Italian-Argentinian Leonard F. Guillan accepted the job and, proving to be a great live performer, ended 
up joining the band as their permanent lead vocalist. "He gives 110% for the band and his enthusiasm 
is easily transmitted to everybody. Also, he's a great showman. I had never before seen a guy who runs 
to the top of the bar and sings there for the audience!" says Mirka Rantanen. Leonard was stoked to 
join the band and the vocal recordings for the band's new album were finally able to begin.
"I think the most relevant progression on this album is that this time pretty much all the songs were 
written after the first album came out," continues Mirka. "On that record, you can hear a few very old 
songs, but the new material is really fresh and the new record will give the listener a much better 
picture of what kind of band we have become. Also, we have grown up a lot as a band, which means 
that we play better and are more relaxed together – and it of course affected the songs and feelings 
when we were recording the album."
The new album, 'Queen Of Hearts', will be released on 10th August, following which King Company 
will tour to promote it, beginning in Finland, followed by a festival appearance in Spain and further 
shows in the works for the remainder of the year and well into 2019.
'QUEEN OF HEARTS'
TRACKLISTING
1  Queen Of Hearts
2  One Day Of Your Life
3  Stars
4  Living In A Hurricane
5  Under The Spell
6  Never Say Goodbye
7  Learn To Fly
8  Berlin
9  King For Tonight
10  Living The Dream
11  Arrival
12  Good Thing (Bonus Track, Digital)
KING COMPANY 
Leonard F. Guillan – vocals
Antti Wirman – guitars
Jari Pailamo – keyboards
Time Schleifer – bass
Mirka Rantanen – drums
facebook.com/kingcompanyofficial/
instagram.com/kingcompanyband/
#ROCK AIN'T DEAD

King Company is part of the Frontiers New Breed family, a stable of young, exciting, up and coming
bands who will be the future of hard rock and metal. The label is focused on finding and developing
new bands who will show the world that rock is indeed far from dead.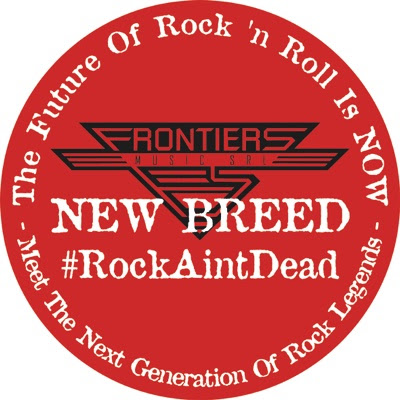 ABOUT FRONTIERS MUSIC SRL 
Originally founded in Naples, Italy in 1996 by Serafino Perugino as a distribution company, Frontiers has 
developed into one of the premiere independent rock labels in the world. Synonymous with quality music
across a broad spectrum, the company has worked with genre heavyweights such as DEF LEPPARD, 
WHITESNAKE, JOURNEY, YES, ELECTRIC LIGHT ORCHESTRA, RICK SPRINGFIELD, STRYPER,
WINGER, MR. BIG, NIGHT RANGER and more. Aside from providing a home for classic artists,
Frontiers also boasts a wealth of young, upcoming talent that, coupled with a savvy and forward thinking
A&R and marketing approach, will be developed into the future of rock 'n' roll. With millions of records
sold and multiple Top 10 album chart entries around the world, the label has also expanded with offices
in the USA (Nashville) and UK (London). With a deep commitment to and passion for music and the
artists who create it and with massive global distribution, sales and marketing channels,
Frontiers is the home for both established and emerging rock acts.
Subscribe to be alerted when new videos are added: 
Follow the 'Newest From Frontiers' playlist on Spotify: