GROUNDBREAKER 
GROUNDBREAKER
Steve Overland (FM)
Robert Sall (Work Of Art / W.E.T.)
debut album
14.09.18
[Frontiers]
CD / LP / DIGITAL
ALBUM PRE-ORDER LINK
first single
OVER MY SHOULDER
available now
video

'Groundbreaker' is everything a melodic rock fan could wish for: soaring hooklines, magnificent 
melodies, amazing musical performances and, in Steve Overland, a stunning vocalist. Mixing both
 British and Swedish melodic rock/AOR styles, the end result is truly the best of both worlds and
surely destined to be one of the highlights of an already stellar year for melodic rock!
Groundbreaker came about when a conversation between Frontiers' President Serafino Perugino 
and Overland revealed that the latter was eager to collaborate with new and exciting musicians
from the mainland European melodic rock scene. The idea to involve Robert Sall (Work Of Art,
W.E.T.) and the production abilities of Alessandro Del Vecchio was conceived. Overland loved the
initial ideas submitted and the trio subsequently started to work on songs together. The end results
were so good that everyone involved thought the name Groundbreaker was the right way to
describe the power and vibe of the music.
"I'm the main composer for about half the songs, but Steve and Alessandro wrote a lot as well," 
says Sall. "I had to write songs with Steve's voice in mind and that was new but very inspiring 
to me. However, any fan of FM or Work Of Art will be familiar with the sound of this record."
"The idea was to make a classic AOR album and I think between Robert, Alessandro, [fourth
writer] Pete Alpenborg and myself, we came up with a great collection of songs," adds Overland.
"I think this is some of the best material I've worked on in a while and all of the musicians on the 
record are fantastic, not only as players, but also to work with. I knew Robert's writing talents from 
Work Of Art records, but it really turned out to be a great collaboration and I'm so proud of the 
results! My personal favourite song on the record is 'Will It Make You Love Me'. We have shot a 
video for it and I think it's truly a future classic!"
If you like melodic rock, then this is simply a must hear album! 
GROUNDBREAKER
TRACKLISTING
1  Over My Shoulder
2  Will It Make You Love Me
3  Eighteen Til I Die
4  Only Time Will Tell
5  Tonight
6  Standing Up For Love
7  Something Worth Fighting For
8  The Sound Of A Broken Heart
9  The First Time
10  The Days Of Our Life
11  The Way It Goes
Produced by Alessandro Del Vecchio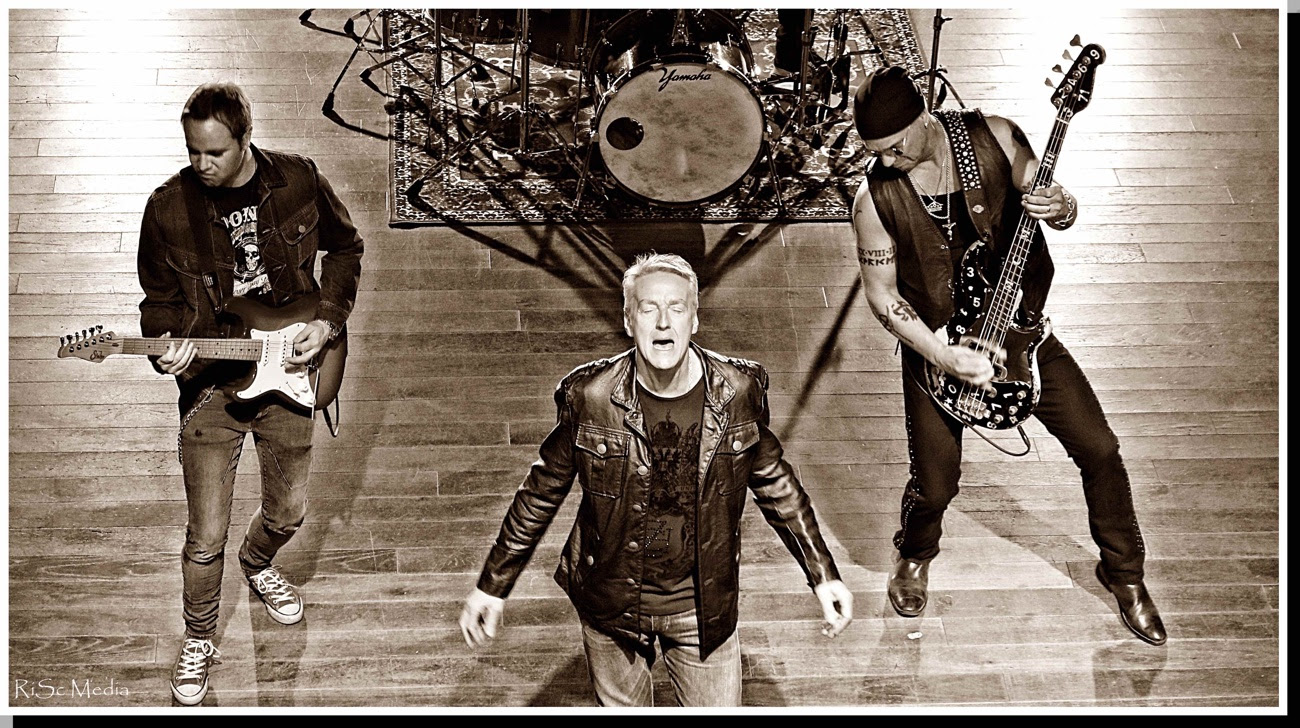 photos : Richard Manley
GROUNDBREAKER
Steve Overland – vocals
Robert Sall – guitars
Nalley Pahlsson – bass
Herman Furin – drums
Alessandro Del Vecchio – keyboards
facebook.com/groundbreakerband
ABOUT FRONTIERS MUSIC SRL 
Originally founded in Naples, Italy in 1996 by Serafino Perugino as a distribution company, Frontiers has 
developed into one of the premiere independent rock labels in the world. Synonymous with quality music
across a broad spectrum, the company has worked with genre heavyweights such as DEF LEPPARD, 
WHITESNAKE, JOURNEY, YES, ELECTRIC LIGHT ORCHESTRA, RICK SPRINGFIELD, STRYPER,
WINGER, MR. BIG, NIGHT RANGER and more. Aside from providing a home for classic artists,
Frontiers also boasts a wealth of young, upcoming talent that, coupled with a savvy and forward thinking
A&R and marketing approach, will be developed into the future of rock 'n' roll. With millions of records
sold and multiple Top 10 album chart entries around the world, the label has also expanded with offices
in the USA (Nashville) and UK (London). With a deep commitment to and passion for music and the
artists who create it and with massive global distribution, sales and marketing channels,
Frontiers is the home for both established and emerging rock acts.
Subscribe to be alerted when new videos are added: 
Follow the 'Newest From Frontiers' playlist on Spotify: